European Shares Slide Amid Greek Worries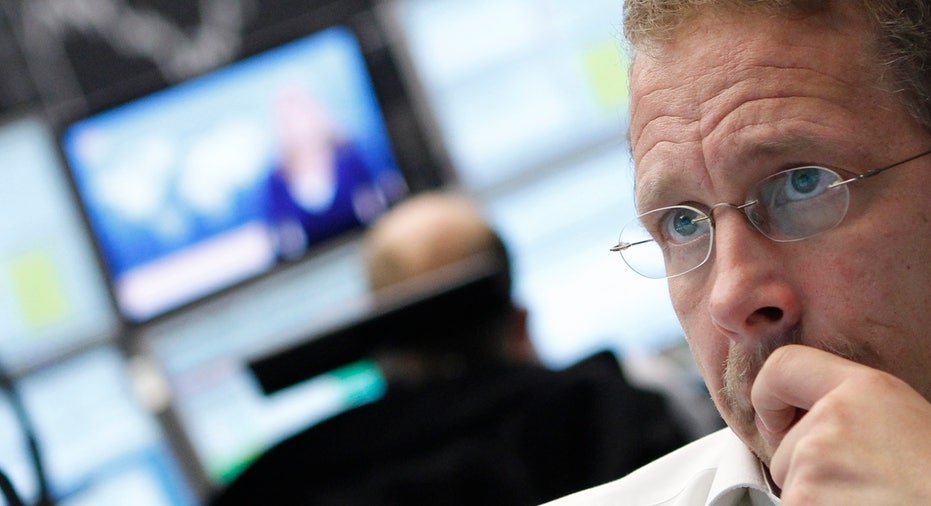 European shares traded lower on Tuesday with concerns growing about Greece's political future as the country's parties struggle to form a new government.
Greece's mainstream conservatives failed to reach a deal for a coalition following Sunday's election, leaving it to the Left Coalition party to form a government, which would be opposed to the country's EU/IMF bailout.
"People are looking for the next worry, which is that the Greeks will talk for six hours and come to no agreement," Justin Haque, a pan-European trader at Hobart Capital Markets said. "If the IMF stops paying Greece, that's a country in starvation."
Athens General Index was down 0.7 percent after falling 7 percent on Monday, while France's Credit Agricole , which owns Greek bank Emporiki, fell 2.3 percent.
In a show of flexibility that could prove important for Athens and other indebted European countries, the IMF's Managing Director Christine Lagarde said governments "should not fight any fall in tax revenues or rise in spending caused solely because the economy weakens". (ID:nL1E8G7H37)
Her comments came as Socialist Francois Hollande won the French presidency, triggering mixed reactions from investors worried about his pledge to renegotiate Europe's austerity pact, although he generally wasn't expected to bring about drastic changes.
France's CAC-40 index was down 1.8 percent, erasing gains in the previous session, when banks led a thin volume rebound with the UK market shut for a public holiday.
The pan-European FTSEurofirst 300 was down 0.5 percent to 1,029.67 points while the Euro STOXX 50 index shed 0.8 percent to 2,264.95points.
The Euro STOXX 50 index rose 34.75 points on Monday, led by short covering on banking stocks after Spain said it was prepared to use public money to support struggling lenders.
The euro zone gauge recouped a little over a third of the nearly 100 points dropped last week, when disappointing economic data from the United States and the euro zone cast a shadow on global recovery expectations.
The world's largest staffing company Adecco said Europe will remain challenging despite robust results in North America and Germany helping the group offset weakness in its biggest market, France, and beating first-quarter expectations, sending the shares up 3.3 percent.
Dutch telecoms group KPN topped the FTSEurofirst 300 as it rose 18 percent after America Movil, the telecoms giant controlled by Mexican tycoon Carlos Slim, said it planned to acquire up to 28 percent of it.
Shares in Norway's Statoil rose 0.6 percent in early trade on Tuesday after the firm reported record quarterly earnings well above forecasts and kept its 2012 production guidance.