European Shares Sink as Summit Hopes Fade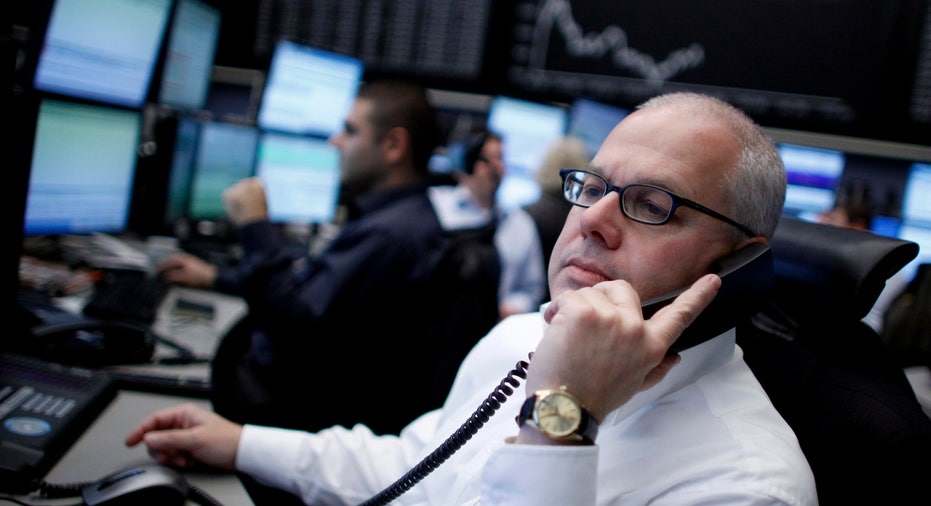 European shares hit a one-week low on Monday as global growth concerns and muted expectations that this week's European Union summit will yield significant measures to tackle the euro zone crisis hurt sentiment, with charts pointing to further losses.
Equity sectors linked to growth suffered heavily, with banking, automobile, construction and technology shares falling 1.1 to 1.4 percent.
At 1024 GMT, the FTSEurofirst 300 index of top European shares was down 1.2 percent at 990.10 points after dropping to a low of 989.61. It fell 1.2 percent in the past two sessions on worries about faltering economic growth and the persisting debt crisis.
The market focus was on the June 28-29 summit, when European leaders are expected to discuss specific steps towards a cross-border banking union, closer fiscal integration and the possibility of a debt redemption fund, according to a document prepared for the meeting.
"EU leaders have waited for so long to implement any changes that the situation is almost out of control and affecting nations across the world," Ion-Marc Valahu, fund manager at CLAIRINVEST in Geneva, said.
He said a lot of investors had been cautious in trading in the volatile stock market and the market was mainly driven by short-term players and hedge funds ahead of the summit.
As well as progress towards a banking union, the summit is expected to discuss the need for a more integrated budget policy, steps required for deeper economic integration, and how to retain "democratic legitimacy" if countries give up some sovereignty.
However, Don Fitzgerald, fund manager at Tocqueville Finance, which manages $2.2 billion, remained sceptical.
"Macroeconomic data has been weakening for the past few months and Spain is still having difficulty financing its deficits at economical levels. I would not expect a miracle from the EU summit. Any moves will be very evolutionary in nature at best."
BEARISH SIGNAL
Charts showed that recent declines in share prices had deteriorated the technical picture for the euro zone's blue chip Euro STOXX 50 index, which fell 1.6 percent to 2,152.15 points on Monday.
Dmytro Bondar, technical analyst at RBS, said the index saw a break of the support line of the June channel, a bearish signal, and failed to close above the 50-day moving average. Its slow stochastic oscillator entered an overbought region and displayed convergence between the slow and fast lines.
"The net conclusion is quite negative for the index over a month horizon, especially once the price closes below 2,148, which would remove support from this area, provided by a filled-not-closed gap from June 14," he said, adding the 2,065, 2,000 and 1,940 levels were the main targets for the next month.
Analysts said investors were also nervous ahead of the second quarter earnings season.
Sluggish growth in Europe and a slowdown in the pace of economic recovery in the United States have hurt margins and profitability, with analysts suggesting that investors should buy when the market corrects and look for companies that have done well in difficult times and continued to pay a dividend.
"Any upside in share prices will be limited. However, on sensible corrections, investors should be looking to buy the dips and increase cyclically exposed stocks, but not in an aggressive (way) ... just yet," Mike Jarman, chief market strategist at H2O Markets, said.
Fitzgerald also said that given current valuations, it was probably too late to raise cash or pile into defensives. "I feel that there may be better entry points over the summer," he said.
Thomson Reuters Datastream showed that defensive sectors had become relatively expensive, with healthcare trading at 11.9 times its one-year forward earnings and the food and beverages sector at 14.4 times.
In contrast, banks were at 6 times and the wider STOXX Europe 600 index traded at 9.5 times its 12-month forward earnings.
Among individual movers, Shire fell 12.2 percent after U.S. regulators ruled against the company in a battle over generic copies of its hyperactivity drug Adderall XR, approving a cut-price version of the medicine from Watson Pharmaceuticals' Actavis unit.
Nokia fall nearly 7 percent after an analyst said its software partner Microsoft may turn into a rival by selling its own smartphones, and following strong results from rival Samsung Electronics.