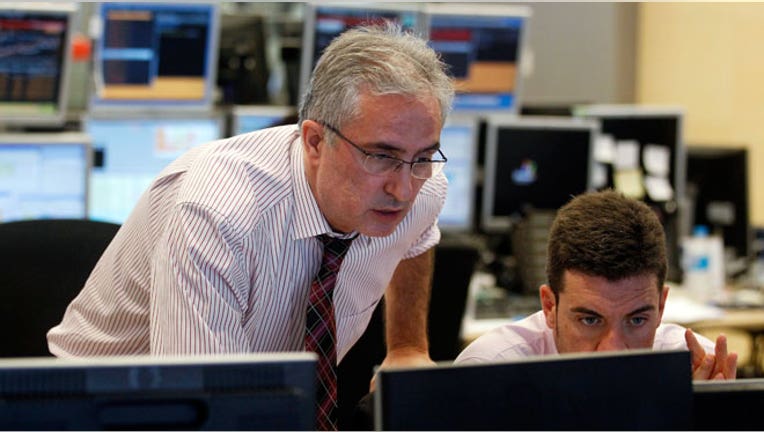 European shares fell on Friday, setting them on course for a monthly loss and the steepest weekly drop in two months, with oil stocks weighing as expectations were lowered of imminent Western strikes against Syria which would hurt supply.
Portuguese shares were hit by fresh concerns about the country's finances after the country's constitutional court rejected a bill that would have allowed public sector workers to be fired and was part of the government's efforts to cut costs and lower its debt pile.
Lisbon's PSI index fell 0.9 percent, the worst performer among major European bourses.
Oil stocks fell 1.2 percent after the British parliament's rejection of a motion supporting military action, but the continued possibility of Western military strikes sapped appetite for shares.
The impact of the Portuguese situation on pan-European shares in the FTSEurofirst 300 index was limited, with the index down 0.5 percent at 1,200.82 points, as investors found comfort in the European Central Bank's pledge to help countries in difficulty and stop any contagion to debt-laden Italy and Spain.
The broader STOXX Europe 600 was down 0.5 percent to 298.57 points.
"There is a bit of complacency in financial markets regarding the problems that are still out there in Portugal and Greece," said Wouter Sturkenboom, investment strategist at Russel Investments, which manages assets worth around $185 billion.
"Markets can ignore them for a bit but not for ever because Spain, Italy and, further into the future, France are facing the same (high debt) problems."
Despite these concerns, Sturkenboom remained bullish on European shares on a one-to-three year view in light of the recent improvement in economic data and historically low valuations.
He said the STOXX 600 could rise 10 percent to 15 percent to trade at 14 times its expected earnings for the following 12 months, compared to 12.6 currently.
The STOXX 600 was down 0.3 percent on the month and 2.1 percent loss for the week, its worst since June. The index has pulled back 3 percent from its mid-August high as investors positioned for a reduction in U.S. monetary stimulus and a possible U.S.-led attack on Syria. The stimulus has helped the market rally around 30 percent since June 2012.
"Syria will continue to drive markets up and down for quite a while, but there will be also a question whether the Fed will start to taper its injection," said Yann Belvisi, an analyst at CM-CIC in Paris.
"The rally will resume but first we see a period of volatility that will last at least until the end of September."