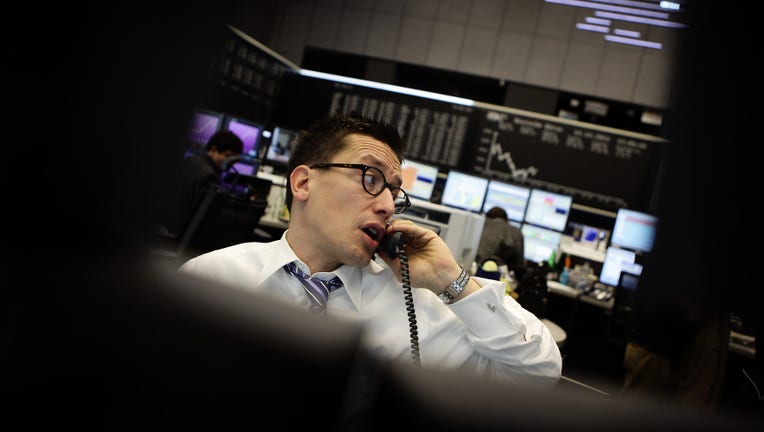 European shares and the euro rose on Wednesday as investors looked ahead to key economic data and waited for Wall Street to re-open after a two-day closure.
Traders said October surveys of manufacturing activity in China and the United States on Thursday, the monthly American jobs report on Friday and the U.S. presidential election next week all had the potential to whip the markets around.
On the last trading day of the month, the re-opening of U.S. stock and bond markets after the devastation of super storm Sandy could produce very choppy trading conditions.
"The market is waiting to see how the U.S. market opens after Sandy. Equity futures are higher, so people are expecting a positive opening," said Arne Lohmann Rasmussen, head of currency research at Danske Bank in Copenhagen.
U.S. stock index futures were up 0.6 percent.
The euro rose 0.4 percent to $1.3014, its strongest in nearly a week, though within the $1.28 to $1.32 range seen since mid-September. The single currency was being supported by the well-received Italian debt auction on Tuesday, together with improved economic data from across the region.
Data on Wednesday showing German retail sales rose at the fastest pace since June 2011 in September has boosted hopes private consumption will remain a pillar of support for the economy.
Consumer spending in France also inched 0.1 percent higher in September, rebounding from a 0.8 percent fall in August, though most analysts had expected better.
European stocks added to their solid gains for the month, with mixed earnings reports keeping a lid on rises, though uncertainty over the reaction on Wall Street to the economic impact of Sandy kept many investors sidelined.
"The storm will have an impact on the U.S. economy and might add to perceptions that the Fed will continue its easy monetary policy," said Ayako Sera, a market economist at Sumitomo Trust and Banking.
The FTSE Eurofirst index of top European shares was up 0.4 percent at 1,107 points, bringing its gains for the year to date to over 10.5 percent after five straight monthly rises.
Germany's DAX index and Paris's CAC-40 were up 0.7 percent, but London's FTSE 100 was flat following a sharp 12.5 percent fall in British oil and gas firm BG Group , which said it did not expect its production to grow next year at all.
COMMODITIES STEADY
In the oil market the after-effects of Sandy on the U.S. East Coast were still being assessed, with reduced fuel demand expected and roads and airports remaining shut, even as refineries in the region slowly resumed operations.
"We may have a rapid return of supply, but the demand will be slower to recover," said Tony Nunan, a risk manager at Mitsubishi Corp.
Brent crude for December delivery was up 19 cents at $109.27, while U.S. crude for December rose 47 cents to $86.15, though it is on track for its biggest monthly loss since May.
Gold had inched up 0.1 percent to $1,711.01 an ounce, but it, too, is on course for its biggest one-month decline since May, with a monthly drop of more than 3 percent.