European Shares Rise as Traders Eye Spain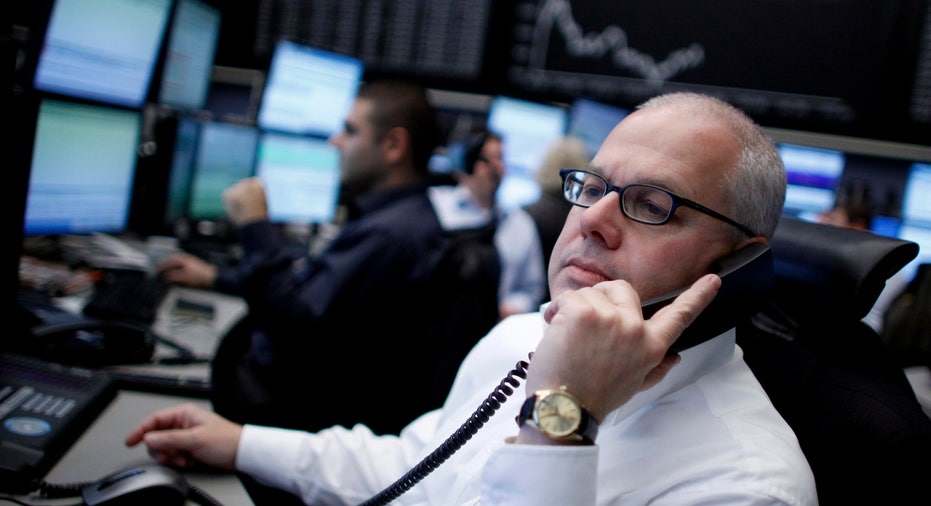 European shares reclaimed some of the previous day's sharp losses and the euro steadied on Thursday, amid hopes Spain's budget could nudge Madrid towards a rescue programme and allow the ECB to launch into a new bond-buying plan.
Euro zone worries have roared back into focus over the last week as the feel-good factor of recent central bank stimulus has given way to renewed uncertainty over Spain's willingness to submit to a politically painful rescue programme.
European shares , which suffered their biggest one-day fall since late July on Wednesday after violent anti-austerity clashes and bailout doubts rattled markets, had clawed back 0.4 percent by 0930 GMT, helping keep global stocks in positive territory.
It followed rising Chinese equities that had pushed Asian stocks 1 percent higher and came despite a surprise drop in euro zone economic confidence data.
London's FTSE 100, Paris's CAC-40 and Frankfurt's DAX were up between 0.2 and 0.5 percent. But Madrid's IBEX was down 0.5 percent, with nervous eyes trained squarely on Spain's spending cut plans due later.
"The Spanish budget and whether that is linked to a request for aid is what everybody will be looking at today," said Aline Schuiling at ABN Amro.
"Mr Rajoy appears to be trying to resist making the request but, as we have seen, the yields are back above 6 percent and I think the markets certainly have the power to force his hand."
Spanish Prime Minister Mariano Rajoy's government will lay out budget figures and new spending cuts from 1200 GMT in what is set to be a busy two days in Madrid.
New stress tests on Friday will also spell out how much more money will be needed to strengthen its shaky banking sector and it also faces the prospect of possible sovereign downgrade by ratings firm Moody's.
BOND LULL
Protests in Spain and Greece against austerity measures had roiled markets on Wednesday, sending 10-year Spanish bond yields back above the 6 percent threshold.
Bond markets were largely steady ahead of Rajoy's budget. Spanish yields were slightly lower at 6.08 percent while German Bund futures were flat at 141.52 following solid gains in previous sessions.
"Nothing that I read on Spain says to me that they're going to do the budget and then they're going to apply for aid straight away," one trader said.
"And whatever numbers they put up, I would be sceptical about them. The whole of Europe seems to think that we're going to return to growth next year, which I think is questionable."
Conscious that seeking help from EU partners would carry conditions for budget savings that would be unpopular at home, Rajoy has said he is not sure if a bailout is needed and has made clear he is in no hurry to ask for one.
Loans to euro zone firms fell more than expected in August, new ECB data showed, while the European Commission's monthly economic sentiment survey also disappointed economists by registering another sharp fall.
Oil prices were little changed as renewed worries over supply disruptions from the Middle East, in particularly due to anti-Israeli and anti-Western comments from Iran, helped keep Brent futures above $110.
Moves in currency markets were also limited. The euro , which has lost more than 1.6 percent over the last two weeks, was flat on the day at $1.2850.
The dollar was a touch lower at 77.70 yen, inching back towards a seven-month low of 77.13 yen hit on Sept. 13, the day the Federal Reserve announced a new round of monetary stimulus.
"In this environment, unless there is news of a Spanish bailout, I think the momentum is for a weaker euro," said Mitul Kotecha, head of global foreign exchange strategy for Credit Agricole in Hong Kong.
A bailout request by Spain could change the picture, but that does not appear imminent, he added.
"I think eventually we'll crack through the 200-day moving average and move lower, with the euro/dollar likely to test below the $1.28 level," Kotecha said.