European Shares Jump on Greek Hopes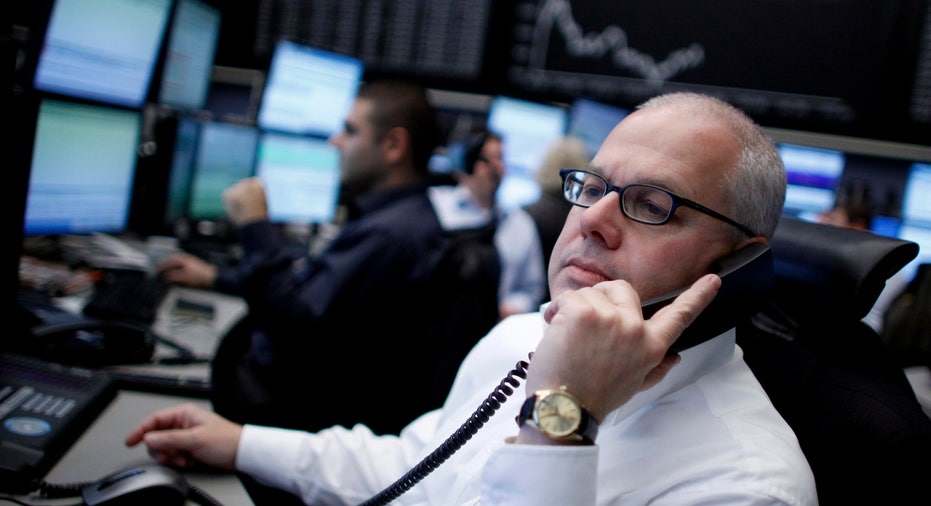 European shares rose on Friday to hit a six and a half month high as investors bet that Greece would sign a deal to secure a second bailout by Monday and avoid a messy default, which could have rippling effect in the financial markets.
A key gauge of Europe's investor 'fear' fell on the Greece optimism, with the Euro STOXX 50 volatility index, which is based on sell- and buy-options on the Euro STOXX 50 , down 4.5 percent - the lower the index the higher investor appetite for risk.
Investor sentiment improved after euro zone officials said the finishing touches were being put on the bailout package, which would include a debt swap deal whereby the real value of bonds held by financial firms would fall by about 70 percent.
Banking stocks, which have correlated with the euro zone sovereign debt crisis due to their exposure to it, featured among the best performers, with the STOXX Europe 600 Banks index up 1.3 percent.
Greek bank shares were also high among the winners as investors bet the Greek deal would go ahead on Monday, with the Athens bourse's banking index up 7.7 percent.
"Market is remaining strong because of the reasonable news out of Greece, but generally investors are only trading for the short-term," Mark Foulds, head of equity sales at ETX Capital, said.
"They are being attracted by the more volatile sectors such as the banks which will do well if there is a second Greece bailout, although this could shift to the more defensive sectors if it does not happen."
The positive mood about Greece was also supported in the bond markets, with yields falling in Italian and Spanish government bonds.
There have been concerns that high debt levels in the countries, especially Italy, were at unsustainable levels after 10-year bonds hit 7 percent in January - a level where other countries have sought a bailout.
At 0942 GMT, the FTSEurofirst 300 index of top European shares was up 0.6 percent at 1,083.76 points, hitting a six and a half month high.
The index had managed to hold above its 61.8 percent Fibonacci retracement at 1,062.24 from its February 2011 high to its September 2011 low since the beginning of February.
It was now moving towards the next resistance level at 1,113.73 - the figure it reach in July 2011 before a massive sell-off which saw it hit its September 2011 low.
"A satisfactory result in Greece could give it the impetus to push higher still, with around 1,100 the obvious target. Conversely, a break through its short-term uptrend, near 1,065 or so, would signal that the bulls are jumping ship," Bill McNamara, technical analyst at Charles Stanley, said.
RESULTS HELP GAINERS
Some company results showed firms were dealing the debt Greek crisis.
Aegon jumped to the top of the leader board, up 5.4 percent, as investors looked through a fourth-quarter profit miss, with analysts noting they expected the company to do well due to cost cutting and restructuring.
The Dutch insurer also said the bottom of the euro crisis is probably behind us, although continued volatility and uncertainty in the financial markets were expected.
SNS Securities analyst Lemer Salah recommended the insurer with a "buy" rating and price target of 4.50 euros, which implies an upside of nearly 14 percent.
Lafarge jumped 4.7 percent to become a top riser after the world's largest cement maker said it would continue its cost cutting plans after its 2011 profit was hit by write-offs linked to Greece.
Although overall earnings news has been mixed, out of the 53 percent of companies that have reported earnings, 51 percent have either beat or met expectations and 49 percent have missed them, according to Thomson Reuters StarMine data.
UBS said that on the back of the results so far "we see small downgrades to come and continue to estimate earnings down 5 percent from a top-down perspective this year."