European Shares Flat Despite Strong U.K. Data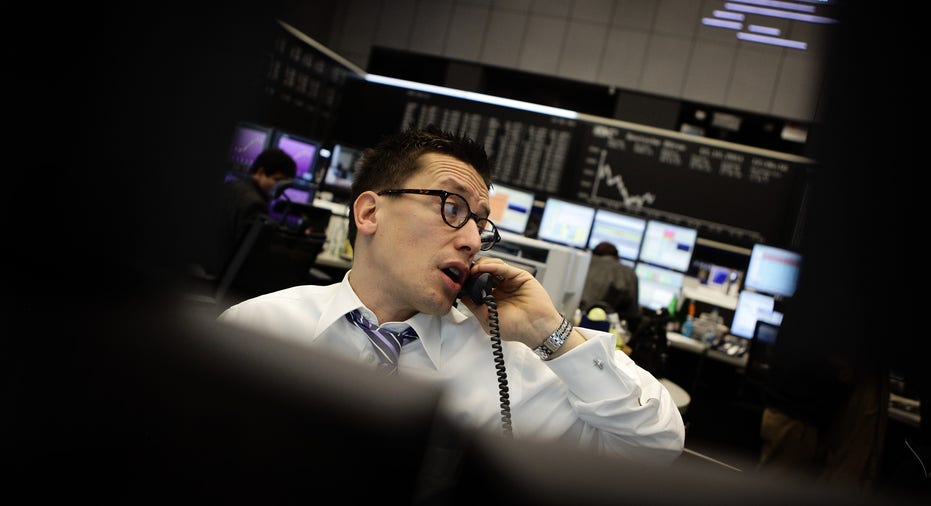 Surprisingly strong British growth lifted sterling on Thursday, while European shares were generally firmer as a recent run of disappointing data from other major economies raised expectations of looser central bank policies.
UK gross domestic product rose 0.3 percent in the first three months of 2013, beating forecasts of a 0.1 percent increase, as the country avoided a return to recession after the economy shrank 0.3 percent in the final quarter of last year.
Year-on-year, Britain's economy expanded by 0.6 percent, its strongest performance since the end of 2011, and sterling rose nearly one percent to a two-month high of $1.5414 .
"The markets expected a moderate return to growth, and sterling had appreciated ahead of the announcement. But such a strong rebound promptly sent it skywards," said Chris Redfern, senior dealer at foreign exchange traders Moneycorp.
While markets expect many leading central banks to maintain or extend their current loose monetary policies, the UK data had the opposite effect. UK government bond futures dropped 32 ticks to 119.44 as the GDP figures lessened the likelihood of the Bank of England opting for more quantitative easing.
The prospect of less British central bank support caused London's top share index, the FTSE 100, to reverse its early gains to be flat on the day.
ECB RATE CUT
The strong UK data went against the recent disappointing economic news from Germany, China and the United States.
Senior sources have told Reuters that momentum is building for monetary action to help the euro zone and the European Central Bank is likely to cut interest rates by a quarter percentage point next week.
Those expectations of an ECB rate cut have lifted European shares back towards their 2013 highs over the past week and kept the euro near a three-week low to the dollar,
On Thursday the FTSE Eurofirst 300 index index of top European shares was up 0.15 percent at 1,193.70 points and close to the 1,209.05 point hit in mid-March. Frankfurt's DAX was 0.15 percent higher as well but the Paris CAC-40 was down 0.2 percent.
The euro was up 0.35 percent to $1.3060 despite the ECB rate cut talk, moving away from a low of $1.2954 on Wednesday after a German survey of business morale was weaker than expected.
Yields on Italian and Spanish bonds turned higher on Thursday as investors took profits after a recent rally, leaving the Italian 10-year yield up 13 basis points at 4.13 percent. Spain's equivalent bond rose 14 bps on the day to 4.43 percent.
The dollar was still weak, easing 0.6 percent against a basket of major currencies, following news on Wednesday of the biggest drop for seven months in orders for long-lasting U.S. manufactured products. Against the yen it had dropped 0.25 percent to around 99.20 yen.
The dollar falls helped gold and copper prices to recover to near one-week highs.
Three-month copper on the London Metal Exchange rose to $7,070.50 a tonne, close to its highest level since April 18.
Gold stood at $1,446 50 an ounce up over one percent and near its highest level since April 15, when it posted its biggest ever daily drop in dollar terms.
Brent crude oil was steady at $101.75 a barrel as the recent disappointing data from Europe and top oil consumers the United States and China, which have stoked worries about global demand for oil, kept a lid on prices.