European Shares Flat Amid Mixed Earnings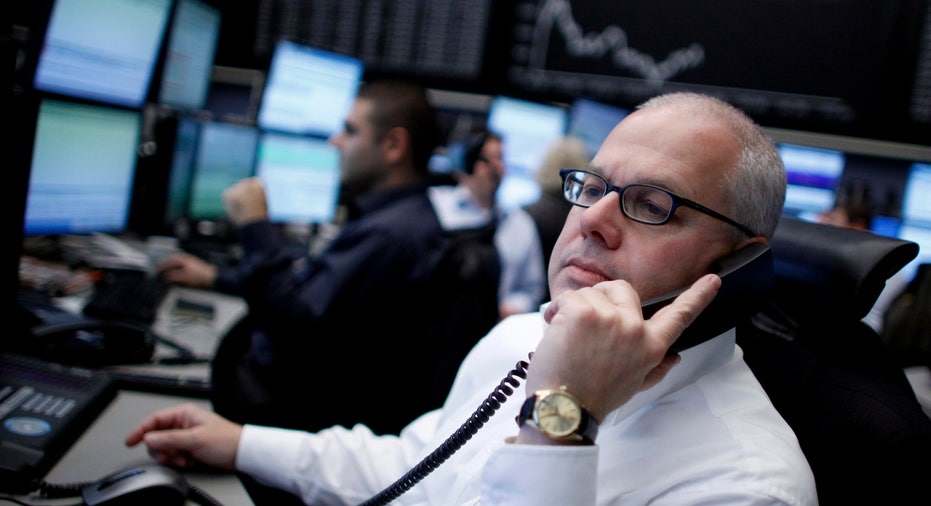 European shares were flat on Wednesday morning, hovering below the top of a six-day trading range, with investors buffeted by a raft of mixed corporate results.
French bank Societe Generale dropped 3.4 percent after unveiling a bigger-than-expected quarterly loss, while Dutch brewer Heineken rallied 3 percent, propelled by forecast-beating results.
At 0932 GMT, the FTSEurofirst 300 index of top European shares was flat at 1,161.58 points, less than two points below an intraday high of 1,162.77 points hit last week.
The euro zone's blue chip Euro STOXX 50 index was up 0.05 percent at 2,649.97 points. The index has lost ground since hitting an 18-month high in late January, dragged by the return of worries over political risks in Southern Europe as well as by a batch of lower-than-expected corporate results and outlooks.
"What's worrying for the market is the gap between relatively good earnings in the United States, and the poor results seen in Europe so far, with quite a number of nasty surprises," a Paris-based trader said.
About 40 percent of STOXX Europe 600 companies have reported results so far in the earnings season, of which only 49 percent have met or beaten forecasts, according to Thomson Reuters data.
It's a stark contrast with Wall Street, where 69 percent of S&P 500 companies have reported results, of which 77 percent of companies have met or beaten consensus.
Shares in PSA Peugeot Citroen were up 3 percent on Wednesday, as traders said the absence of big negative surprise in troubled carmaker's results prompted short sellers to cover their bets.
Peugeot, one of the most shorted stocks across Europe with 17 percent of its shares out on loan, recorded a 5 billion-euro loss for 2012 and pledged 900 million in new cuts for 2013.
Around Europe, UK's FTSE 100 index was down 0.2 percent, Germany's DAX index up 0.2 percent, and France's CAC 40 down 0.04 percent.
"We're in a lull right now, we've ran out of positive catalysts and the great rotation out of fixed income and into equities hasn't really started," said David Thebault, head of quantitative sales trading, at Global Equities.
"I've stopped buying stocks for now, although I'm getting ready to buy call spreads to capture the rise when the market resumes its rally."
To play a call spread, an investor buys call options at a specific strike price while also selling the same number of calls at a higher strike price, a way to capture a potential rise in the market without directly buying shares.