European Shares Edge Up After Weak German Bund Auction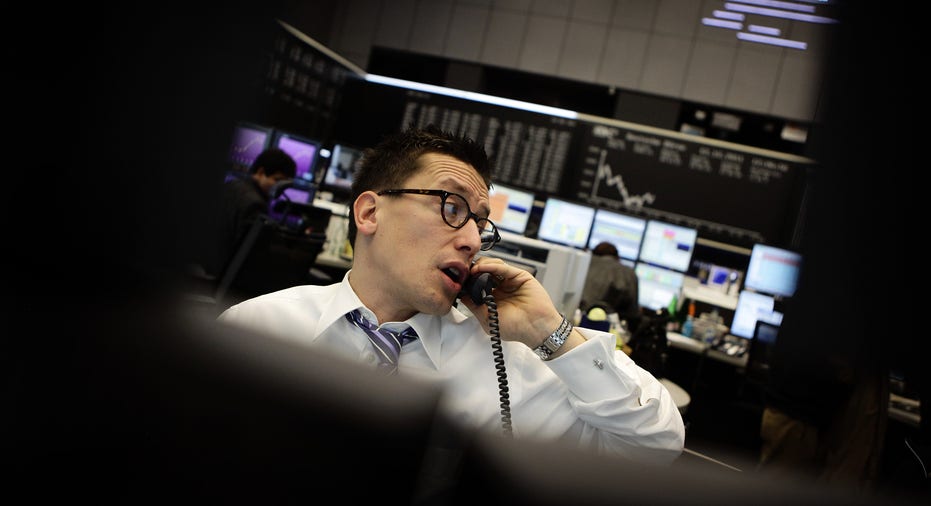 European stocks were up around midday on Wednesday in choppy trade in the run-up to this week's ECB policy meeting, as low demand at a Bund auction signalled that investor appetite for safe-haven assets is drying up, a bullish sign for equities.
Germany sold 3.61 billion euros of new 10-year government bonds on Tuesday, drawing bids worth less than the amount on offer. That sparked a rally in Germany's DAX stock index , up 0.6 percent at 1030 GMT.
"It confirms the switch to a 'risk on' mood we've been seeing since July across all asset classes. People are slowly coming back to equities and are trimming their exposure to Bunds, on which they are losing money," a Paris-based equity and exchange-traded funds trader said.
The FTSEurofirst 300 index of top European shares was up 0.2 percent at 1,081.75 points while the euro zone's blue chip Euro STOXX 50 index was up 0.4 percent at 2,445.21, reversing gains made in early trading, and testing its 20-day moving average.
Stocks have also been buoyed by expectations of strong new measures from the European Central Bank on Thursday to fight the debt crisis.
Markets are looking for the ECB to unveil a plan to buy bonds from Spain and Italy to lower the two countries' borrowing costs and ease the debt crisis, although it may outline rather than detail its strategy on Thursday, keeping the pressure on governments to bring their deficits and debts under control.
"We might not get all the details of the ECB plan tomorrow, but we know it's coming, so it's priced in. There isn't much downside risk here," said David Thebault, head of quantitative sales trading at Global Equities.
"The downside risk is elsewhere, in Chinese and U.S. macro data. The question is: 'how bad is the situation in the U.S. economy?' We'll get a better idea on Friday with the payrolls."
Gains were limited on Wednesday, however, by a recent raft of grim macro data, including figures on Wednesday showing the contraction that began in the more vulnerable of the bloc's 17 economies is now taking hold even in the largest and strongest, Germany.
Around Europe, the UK's FTSE 100 index was flat, France's CAC 40 up 0.2 percent, and Spain's IBEX up 0.3 percent.
Shares in BP sank 4.2 percent, the biggest loser among Europe's blue chips, after the U.S. Justice Department ramped up its rhetoric against the oil major for the massive 2010 oil spill in the Gulf of Mexico, describing in new court papers examples of what it called "gross negligence and wilful misconduct."