European Shares Climb to Post-Crisis Peak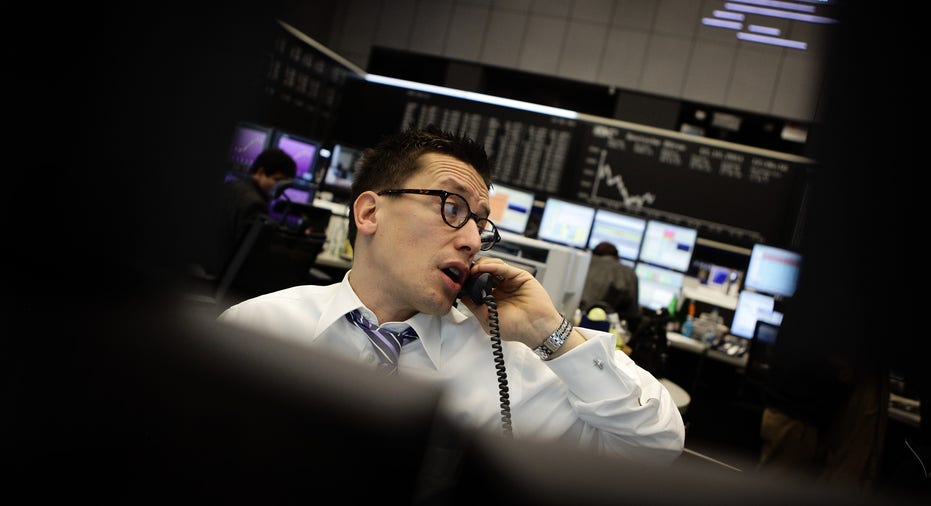 European shares hit their highest since the 2008 collapse of U.S. bank Lehman Brothers on Wednesday, building on their biggest jump so far this year on hopes of a broader global economic recovery.
Vodafone Group surged in early trade on reports of tie-up talks with Verizon Communications, adding momentum to markets which look to have regained steam after a pause around Italian elections last week.
At 0829 GMT, the FTSEurofirst 300 index of top European shares was up 0.3 percent at 1,192.34 points, after vaulting over its 2011 intraday peak and hitting a 4-1/2 year high of 1,193.35 points.
"Indexes are breaking above big resistance levels and this is creating room on the upside," said Lionel Jardin, head of institutional sales at Assya Capital, in Paris.
"The sentiment is that central banks are going to remain very accommodative for a while... In this environment, we're seeing more and more people switching from money markets and government bonds and into equities."
Tuesday's roughly two percent gain for most European markets was the biggest since the first day of 2013 and was based largely on hopeful signs on the U.S. economy and expectations of strong pledges to support growth from central banks this week.
Janet Yellen, the U.S. Federal Reserve's influential vice chairwoman, fuelled the rally this week by saying the Fed's aggressive monetary stimulus was warranted.
The European Central Bank and the Bank of England both meet on Thursday, and many analysts expect at least a hint from the former that it is moving towards another cut in interest rates.
Around Europe, UK's FTSE 100 index was up 0.3 percent, Germany's DAX index up 1.2 percent, and France's CAC 40 up 0.3 percent, while the euro zone's blue chip Euro STOXX 50 index was up 0.5 percent at 2,695.17 points.
Vodafone was by far the biggest gainer among Europe's blue chips, up 6 percent, boosted by a report the UK telecom group is on talks with U.S. peer Verizon Communications about a potential tie-up.
Despite this week's strong gains in stocks, TradingSat technical analyst Alexandre Tixier said it's probably better to wait for a pull-back before further buying equities at this point.
"With the ECB, BoE and the U.S. payrolls this week, I don't think it's a good idea to buy following such a rally," he said.
"The medium trend is positive, but multi-year highs are never good entry levels. We're going wait for a pull-back before getting in. It might take of a few days before we get that, but it's worth staying on the sidelines meanwhile."
Tixier recommended buying individual stocks rather than indexes or exchange-traded funds, and said he is positive on the shares of French banks Credit Agricole and Societe Generale, although he suggested waiting for a pull-back before buying.