European Regulators Charge Google With Antitrust Violations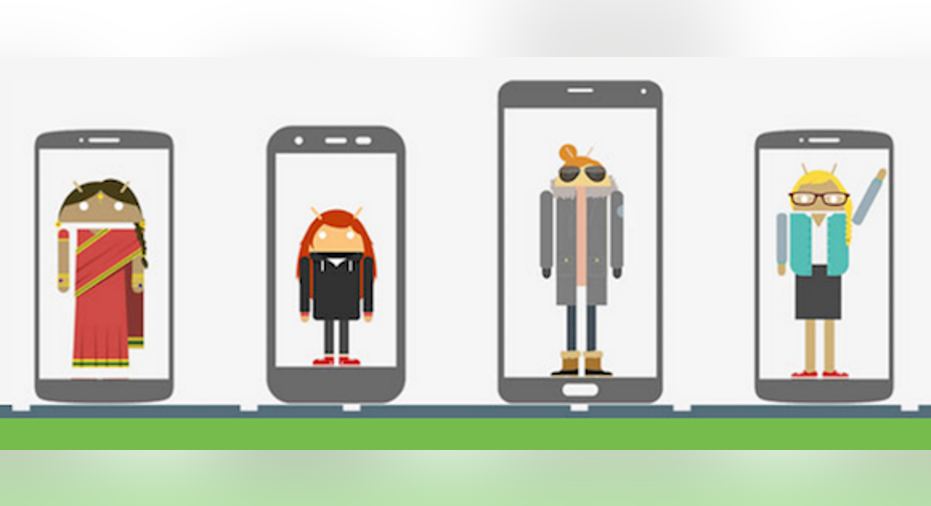 Image source: Google.
What happened?After a year of investigation, European regulators have formally charged Alphabet's Google with antitrust violations related to its Android mobile operating system. At issue is Google's practice of pre-installing and prioritizing its own suite of apps and services, including search and its mobile Chrome browser.
In a statement, Commissioner Margrethe Vestager said:
The European Commission notes that over half of global Internet traffic comes from mobile devices, and Android's dominant position of more than 80% market share gives it the ability to stifle competition and innovation. The Commission believes that Google is dominant in the specific markets for Internet search, licensable mobile operating systems, and app stores for Android.
Does it matter?This decision has been a long time coming, so it shouldn't catch investors by surprise. Google has long used its free and open-source strategy as a distribution strategy for its apps and services, which is why Android was so successful upending incumbent mobile operating systems other than iOS (which has other differentiating strengths).
Google's official response is to point out that Android facilitates lower costs for manufacturers while granting consumers control of their mobile devices, since they are more able to change default apps and services (unlike iOS).
The EU has the ability to fine Google up to 10% of its annual revenue if it chooses, which translates into more than $7 billion. That's per violation, though, and the EU has alleged two violations (search and Chrome), bringing the potential fine up to $14 billion. Of course, that large sum won't come to pass, since Google is more likely to negotiate a settlement and make some concessions with its business model.
The article European Regulators Charge Google With Antitrust Violations originally appeared on Fool.com.
Suzanne Frey, an executive at Alphabet, is a member of The Motley Fool's board of directors. Evan Niu, CFA has no position in any stocks mentioned. The Motley Fool owns shares of and recommends Alphabet (A shares) and Alphabet (C shares). Try any of our Foolish newsletter services free for 30 days. We Fools may not all hold the same opinions, but we all believe that considering a diverse range of insights makes us better investors. The Motley Fool has a disclosure policy.
Copyright 1995 - 2016 The Motley Fool, LLC. All rights reserved. The Motley Fool has a disclosure policy.