European Rally Sputters Out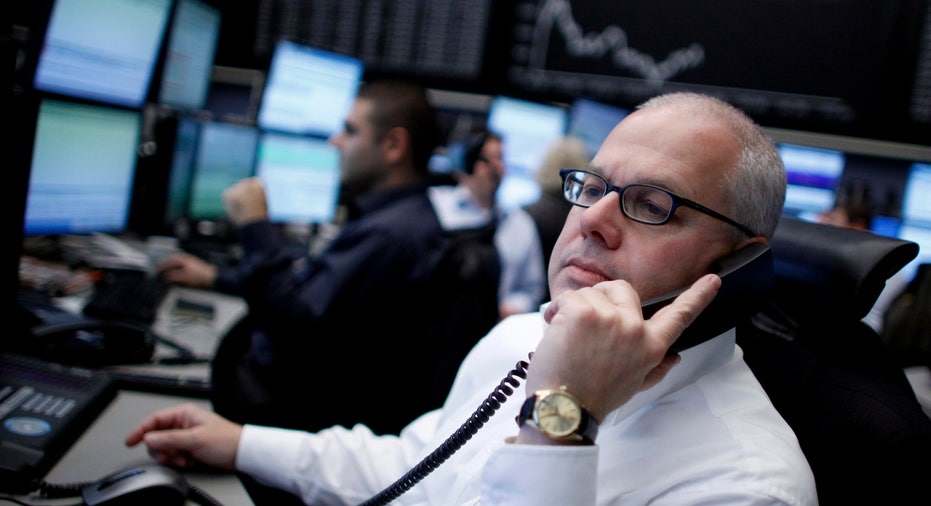 European shares fell on Friday after a five-day winning streak, as weak Chinese economic data and declines in bellwether Swiss food group Nestle pushed markets down from four-month peaks.
The FTSEurofirst 300 index fell 0.4 percent to 1,096.85 points, while the Euro STOXX 50 index declined by 0.7 percent to 2,420.84 points.
But the Eurofirst 300 remained on track for its 10th straight week of gains, which would mark its longest winning run in seven years, having risen 0.5 percent on Thursday to close near its 2012 intraday peak.
Equity markets have rallied sharply since July 26, when European Central Bank head Mario Draghi said he would do "whatever it takes" to protect the euro from the region's debilitating debt crisis.
But traders have started to recommend booking profits, due to the underlying weak global economic backdrop and the ever-present risk that Europe's leaders may fail to agree on concrete measures to tackle the crisis.
The uncertain outlook was highlighted on Friday by data showing Chinese exports rose just 1 percent in July from a year earlier, missing forecasts by a big margin.
"I'm a little bit cautious on the second half. The Chinese figures don't look too good and I'm not convinced the European Central Bank is doing what is necessary to tackle the euro zone debt crisis," said Cavendish Asset Management fund manager Caroline Vincent.
HIGHER FOOD PRICES WEIGH
Nestle was the biggest drag on the FTSEurofirst 300. Its 1.2 percent fall took 0.43 points off the index, as broker ESN/SNS Securities cut its rating to "hold" from "accumulate".
The worst U.S. drought in over half a century has seen global food prices surge to near record levels, though Nestle said this week it expected that pressure to ease.
Biofuels and ethanol producer Novozymes was among the worst performers, falling 2.9 percent after the top World Bank food official called on the United States to relax its ethanol quota to help head off another world food crisis.
Germany's benchmark DAX index fell 0.5 percent as reinsurer Hannover Re dropped by 3.4 percent after its second-quarter results missed forecasts.
Central Markets senior broker Joe Neighbour said his firm had taken up short positions on the DAX this week to bet on future falls in the German index.
"We might be in for a little bit of a stalling on the DAX. It appears to be encountering resistance at around the 7,000 point level," he said.
Other technical analysts have said the FTSEurofirst tends to be sold off at around the 1,100 point mark - a level which sparked similar sell-offs in March 2012, July 2011, November 2010, and April 2010.
"I would advise caution over buying right now," said Francois Savary, chief investment officer at Swiss bank Reyl, who prefers emerging market equities to European ones.