European Markets Tilt to the Downside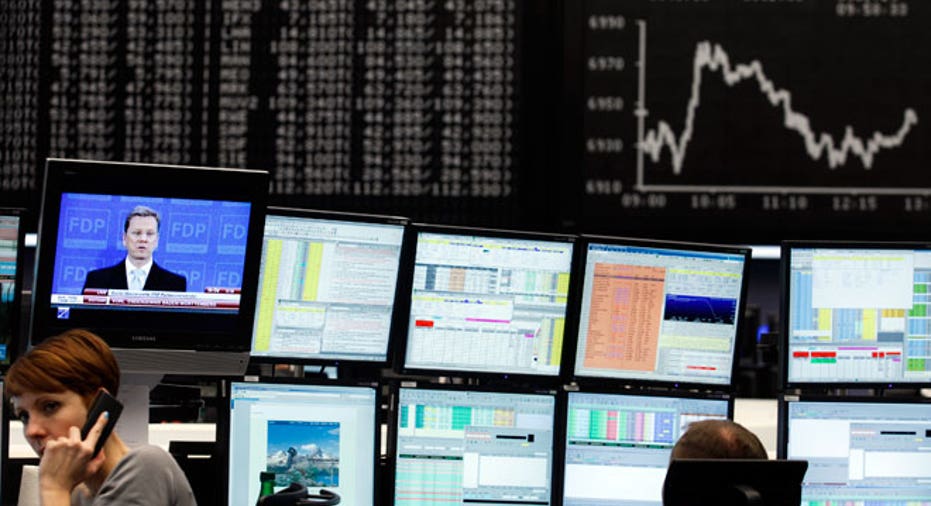 European shares slipped Friday, as shares of banking firm BNP Paribas SA posted their sharpest decline in nearly two years, but the region's equity index was holding to gains for the week as well as for the month.
The Stoxx Europe 600 was off less than 1 point at 334.38, but was on track for a 0.7% advance for the week. That would mark the seventh consecutive week of rises for the index. For the month, the index was up 4.9%.
But hurting on Friday were BNP Paribas shares as they lost 5.3%. It was their worst decline since September 2012, with the move coming as the U.S. Justice Department seeks $10 billion from the French bank to resolve a criminal probe into allegations that for years it evaded sanctions against Iran and other countries.
Talks are ongoing over whether BNP will temporarily lose its ability to transfer money into and out of the U.S., The Wall Street Journal reported, citing unnamed people familiar with the matter. It's also possible that an agreement is likely weeks away and that BNP may pay less than the $10 billion the DOJ wants.
BNP shares lagged France's CAC 40 index , which fell 0.2% to 4,509.45.
Miners were held lower as iron-ore prices slumped. Iron-ore miner Anglo American PLC dropped 3.3%, BHP Billiton PLC (BHP) fell 1.8%, and Rio Tinto PLC (RIO) gave up 2.8%. Mining stocks put pressure on the U.K.'s FTSE 100 , which fell 0.2% to 6,858.67.
Meanwhile, shares of Voestalpine AG lost 1.7% following a downgrade to neutral at J.P. Morgan, which cited a lack of catalysts in the short-term for the steel-product maker as reason for the move.