European Markets Tilt Lower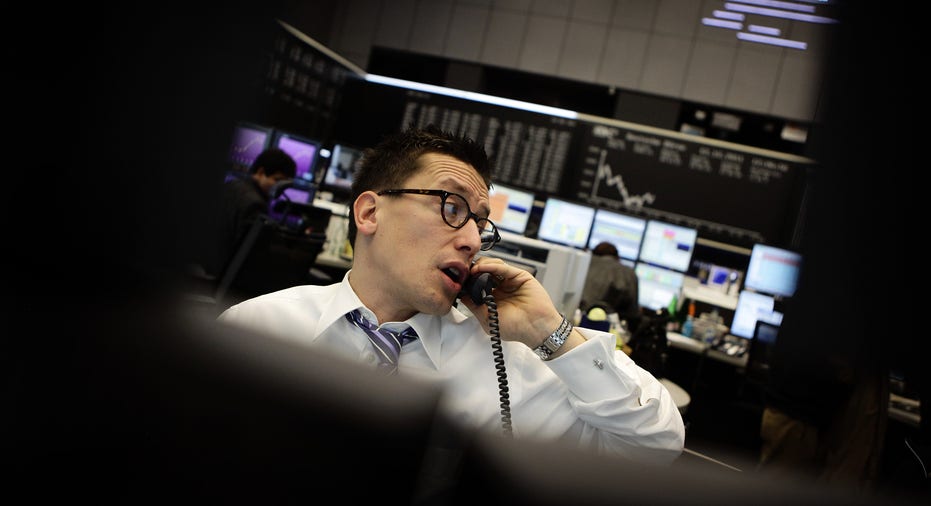 Shares and the euro traded in tight ranges on Wednesday with investors reluctant to take positions ahead of a speech by the U.S. Federal Reserve chairman and before seeing the European Central Bank's plan to tackle the region's debt crisis.
However, oil prices eased after Hurricane Isaac hit land in the U.S. Gulf state of Louisiana overnight and looked set to spare local production facilities from significant damage.
The European single currency was near an eight-week high against the dollar of $1.2590 at $1.2565, supported by hopes Fed Chairman Ben Bernanke will signal an easier U.S. monetary policy in a speech to international central bankers gathering in Jackson Hole, Wyoming at the end of the week.
The euro was also underpinned by optimism that the ECB, which will meet on Sept. 6, is close to producing a decisive plan to bring down high Spanish and Italian borrowing costs.
"We've got the prospects of further quantitative easing in the United States and a rate cut in Europe, but against that we've got a worsening economic outlook, so we're in limbo for the time being," said Richard Griffiths, associate director at Berkeley Futures Ltd.
Those economic concerns countered the positive impact of the potential central bank moves in the equity market on Tuesday, leaving the FTSEurofirst 300 index of top European shares down 0.4 percent at 1,084.65 points
The euro area's blue-chip Euro STOXX 50 index was aslo down 0.4 percent at 2431.87 points.
A mixed session in Asia, where evidence of slowing activity in China has been weighing on sentiment, left the MSCI world equity index facing a sixth day of losses. It was down 0.1 percent at 332.44 points.
U.S. stock index futures also pointed to a slightly lower open on Wall Street, with futures for the S&P 500, the Dow Jones and Nasdaq 100 all down 0.1 percent.
ITALIAN AUCTION TEST
European debt markets were mostly steady as investors awaited the detail of the ECB plan for containing the debt crisis, which is expected to mean new sovereign debt purchases by the central bank.
However, Italian bond yields crept higher ahead of Thursday's sale of up to 6.5 billion euros ($8.17 billion)of new five- and ten-year bonds. Ten-year Italian yields rose 4.4 basis points to 5.87 percent, while five-year yields were 4.3 bps higher at 4.83 percent.
This week's sale is the first auction of longer-term Italian debt since ECB President Mario Draghi said in late July he was ready to do whatever it took to preserve the euro and will gauge the confidence of investors on the likelihood of success.
"It's going to be certainly an interesting litmus test," Richard McGuire, senior fixed income strategist at Rabobank said.
ISAAC BLOW SUBDUED
Oil markets were more focused on Hurricane Isaac, which is moving along the coastline of the Gulf of Mexico, a region that accounts for about 23 percent of all U.S. oil output.
Oil production dropped by more than 90 percent on Tuesday as coastal refineries shut down as a precautionary measure ahead of the approaching Category 1 hurricane.
But with most energy experts now expecting no major damage, Brent crude futures for October slipped 60 cents to $111.98 per barrel and U.S. crude was also down 60 cents to $95.73.
"Oil prices are slightly down this morning because it is expected that oil production in the Gulf of Mexico will quickly return to normal," said Carsten Fritsch, an oil analyst at Commerzbank in Frankfurt.