European Markets Remain Pressured by Brexit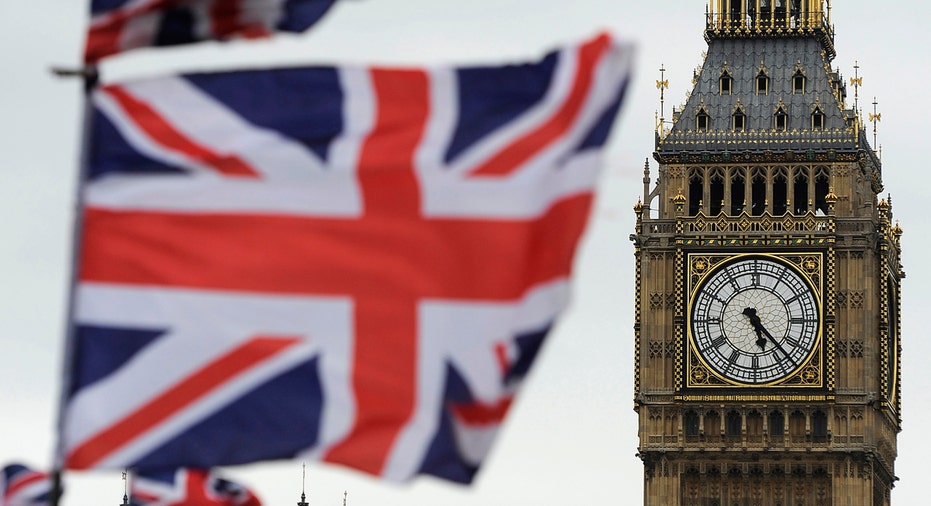 The aftershocks of the U.K.'s vote to leave the European Union continued to ripple through financial markets Monday, sending the pound and European shares sharply lower even as central bank officials helped stoke a modest rebound in Asia.
The Stoxx Europe 600 slid 2.1% in morning trade, following its greatest daily fall since 2008 on Friday, as investors contemplated increasing political and economic uncertainty around the U.K. and Europe, and the U.K.'s FTSE 250 Index fell 3.6%.
Banks and travel shares led declines, amid concerns the sectors would be hit especially hard by the fallout.
"The status quo in Europe is over," said Mark Haefele, global chief investment officer at UBS Wealth Management.
Futures markets pointed to a 0.4% opening loss for the S&P 500, after its largest daily drop since August. Changes in futures don't necessarily reflect market moves after the opening bell.
The British pound fell another 2.5% against the dollar to $1.3343 even after British Chancellor of the Exchequer George Osborne issued a statement reassuring investors that the U.K. economy remained resilient and its banks and financial system were healthy.
"We view this as simply the beginning of a sizable move lower for the pound across the board," said Vasileios Gkionakis, currency strategist at UniCredit.
The euro fell 0.7% against the dollar to $1.1037, while the dollar fell 0.2% against the yen to Yen102.0430.
In equities, bank shares led declines in Europe as investors feared a British exit from the EU could put lenders operating in the region at risk and prolong a period of ultralow interest rates.
The Stoxx 600 Banks index fell 5.8%, on track for its lowest close since 2012. Shares of Royal Bank of Scotland Group were down over 14%, while Barclays PLC shed 11.5% and Lloyds Banking Group PLC lost 8.8%.
European travel shares also declined sharply, with easyJet falling 16.6% after the company warned on profit in the aftermath of the U.K. vote.
Amid the broad-based losses, however, Spain's IBEX 35 was down just 0.2% after Prime Minister Mariano Rajoy's Popular Party did better than expected in national elections Sunday.
Earlier, shares in Asia staged a modest rebound following heavy losses on Friday. The Nikkei Stock Average gained 2.4% after an adviser to Prime Minister Shinzo Abe said Monday that Japan now has a "little more ground" to rationalize intervening in the currency markets.
The Shanghai Composite Index added 1.5% after the People's Bank of China weakened the yuan by the most since August, even as shares in Hong Kong edged down 0.2%.
Commodity prices were steady, with Brent crude oil up 0.3% at $48.57 a barrel and copper futures up 0.5% at $4,720 a ton.