European Markets Pounded by EU Doubts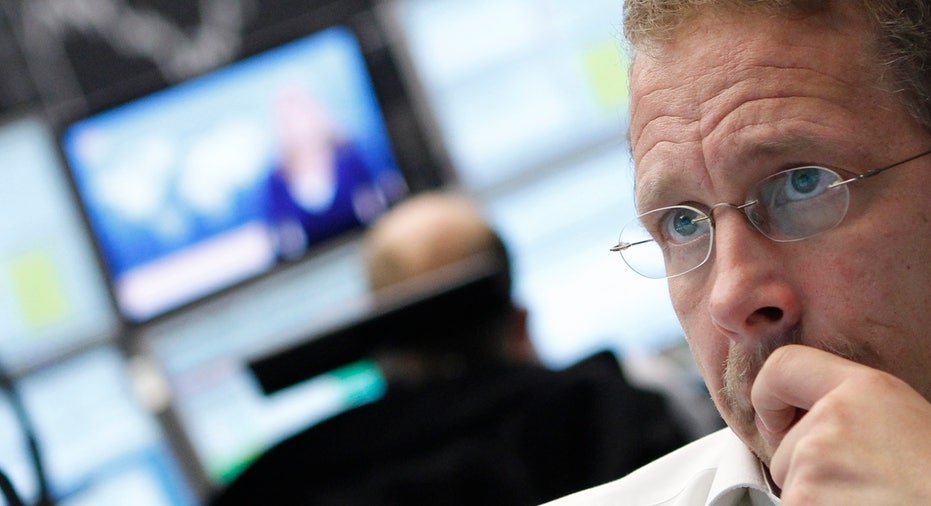 European shares ended a two-day rally and safe-haven assets such as the dollar rose on Wednesday, as investors doubted any new measures to tackle the euro-zone debt crisis would emerge from a European leaders summit and on renewed talk of a Greek exit.
The euro hit a 21-month low and commodities and commodity-linked currencies all slid, while safe-haven demand lifted the dollar index measured against major currencies to 81.84, its highest level since September 2010.
An informal European leaders summit later on Wednesday is expected to discuss growth-boosting proposals and the idea of a joint euro-zone bond. French President Francois Hollande supports the bond plan, but German Chancellor Angela Merkel is opposed.
"Most are expecting no concrete solution out of the meeting, just a few ideas discussed on how to boost growth with no real commitment to carry them out, while Angela Merkel is almost certain to reject any proposal by Francois Hollande in relation to euro bonds," Craig Erlam, market analyst at Alpari, said.
The single currency fell to $1.2615, below the 2012 low of $1.2624 set in January and its lowest level since August 2010.
Sentiment across the markets was also hit late on Tuesday when former Greek Prime Minister Lucas Papademos was quoted saying Greece had no choice but to stick with a painful austerity program or face a damaging exit from the euro zone, a risk he said was unlikely to materialize but was real.
"The (Papademos) comments were like very strong poison, and the market got flung around by them," said Satoshi Okagawa, senior global markets analyst for Sumitomo Mitsui Banking Corporation in Singapore.
The comments came after U.S. markets had closed but knocked Asian shares, leaving the MSCI world equity index down around 0.8 percent at 300.83 points.
The FTSE Eurofirst index of top European shares fell 1 percent to 983.81 in early trading after on Tuesday recording its biggest daily gain in a month.
SAFETY GAUGE
A lot of market attention will on Wednesday be focused on Germany's auction of up to 5 billion euros ($6.4 billion) of two-year bonds, which will gauge how investors view the situation in Europe, as the bonds offer a zero percent coupon.
German Bund futures were 35 ticks higher in early trading at 143.44, with cash 10-year yields 2.5 basis points lower at 1.45 percent.
Also in the spotlight is the ailing Spanish banking sector after sources told Reuters the government is set to outline on Wednesday its plan to restructure the recently nationalised Bankia <BKIA.MC< and will announce how much additional money it will pump into the lender.
Adding to investors' concerns, Dutch right-wing populist politician Geert Wilders, who aims to turn a Sept. 12 election into a referendum on the euro and EU membership, filed a lawsuit on Tuesday aimed at postponing the Dutch parliament's ratification of Europe's permanent bailout fund until after the vote.
Earlier the Bank of Japan decided to keep its monetary policy unchanged, as widely expected, to save its ammunition in case Europe's deepening debt crisis warrants further supportive action to shield the fragile economy.
The yen ticked up slightly to around 79.67 yen from around 79.81 yen just before the BoJ's policy announcement, reflecting disappointment from some speculators betting on an outside chance of a further easing, traders said.
In the oil markets, signs of potential deal between Iran and the U.N.'s International Atomic Energy Agency to unblock investigations into suspected work on nuclear bombs in the oil-producing country, helped Brent crude slip below $108 a barrel to as low as $107.57.
Gold fell to as low as $1,555.03 an ounce, extending sharp losses made in the previous session, on the growing scepticism that the informal European Union meeting later in the day would yield much.
Gold has lost much of its safe-haven appeal to the dollar, U.S. Treasuries and German Bunds, partly as a strengthening dollar makes the metal less attractive to buyers holding other currencies.