European Markets Lower as EU Summit Hopes Dim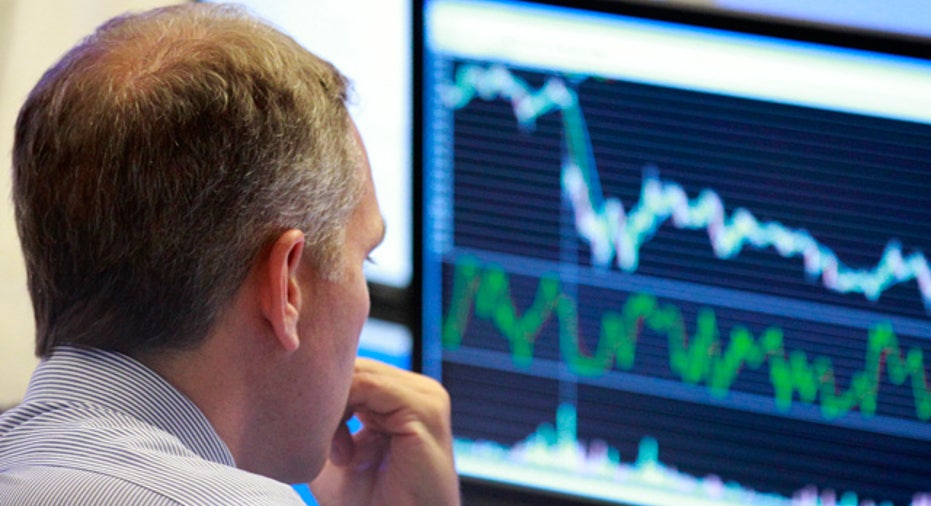 The euro hit a three-week low and European shares fell on Thursday as divisions among European leaders dashed any hopes of concrete measures to tackle the region's debt crisis, sending 10-year Spanish government bond yields above 7%. U.S. stock futures are modestly lower.
The European Union's two-day leaders' summit, which begins later in the day, is expected to produce a broad roadmap for fiscal, financial and political union and may agree a package of growth-boosting measures.
But Germany's Chancellor Angela Merkel has brushed aside demands from Italy and Spain for rapid action to lower their soaring borrowing costs, and poured cold water on proposals backed by France for euro zone countries should assume joint liability for each other's debts.
"The realisation that the comments and rhetoric from (German Chancellor) Merkel are probably not pointing towards a coordinated effort to resolve the debt crisis is impacting markets," said Central Markets senior broker Joe Neighbour.
A German government source on Thursday was the latest official to downplay expectations for the summit, telling Reuters it will take time to resolve the bloc's sovereign debt crisis, now in its third year.
Data showing German unemployment rose more than expected in June also weighed on investor appetite for euro zone assets.
The common currency fell 0.4 percent to three-week lows of $1.2417 versus the dollar and 98.54 yen against the safe haven Japanese yen.
On equity markets, shares reversed initial gains, led by falls in banking stocks. The FTSEurofirst 300 index fell 0.8 percent to 992.63 points, while the blue chip Euro STOXX 50 declined by 1.1 percent.
The STOXX European banking index was down 1.6 percent, with France's BNP Paribas and Germany's Deutsche Bank both sliding about 2 percent.
ITALIAN AUCTION EYED
Spanish 10-year borrowing costs meanwhile rose above 7 percent, highlighting the market's concerns about the debt crisis, which could show up again in an auction of five- and 10-year Italian bonds worth up to 5.5 billion euros taking place just hours before the summit starts.
With interest payments on its 1.95 trillion euro ($2.4 trillion) debt already at alarming levels, Italy is likely to have to pay dearly to sell the bonds, though domestic investors are expected to support demand.
In the oil market, Brent crude fell more than $1 a barrel as worries over a deepening euro zone crisis outweighed news of a bigger-than-expected cut in North Sea output due to a Norwegian oil workers' strike.
GOLD LOSES OUT
Gold also dipped ahead of the summit on signs a disappointing outcome might prompt investors to turn to the safety of the U.S. dollar.
Gold has lost some of its safe-haven appeal after financial market turmoil caused by the prolonged debt crisis in Europe and the U.S. Federal Reserve's decision to take only a modest step to boost the economy prompted investors to cash in bullion to cover losses.
Wall Street investment bank Morgan Stanley on Thursday lowered its precious metals price forecasts for 2012 through 2014, saying the move was in line with the bank's cut in its global commodity price forecasts.
Gold dipped abut 0.25 percent to $1,569.66 an ounce, having briefly risen above $1,581 on Wednesday. The precious metal is on track for a more than a 5 percent drop this quarter.
Some investors are looking ahead to the European Central Bank's policy meeting next week for some action to help the euro area's battling economies, with a rate cut seen as a growing possibility.
"We think the European Central Bank is best suited for post-summit fire-fighting at short notice," analysts at Standard Chartered Bank said in a note. "We expect a 25 basis point rate cut at its July 5 meeting." (Reporting by Richard Hubbard; Editing by Will Waterman)