European Markets Eye Five-Year Highs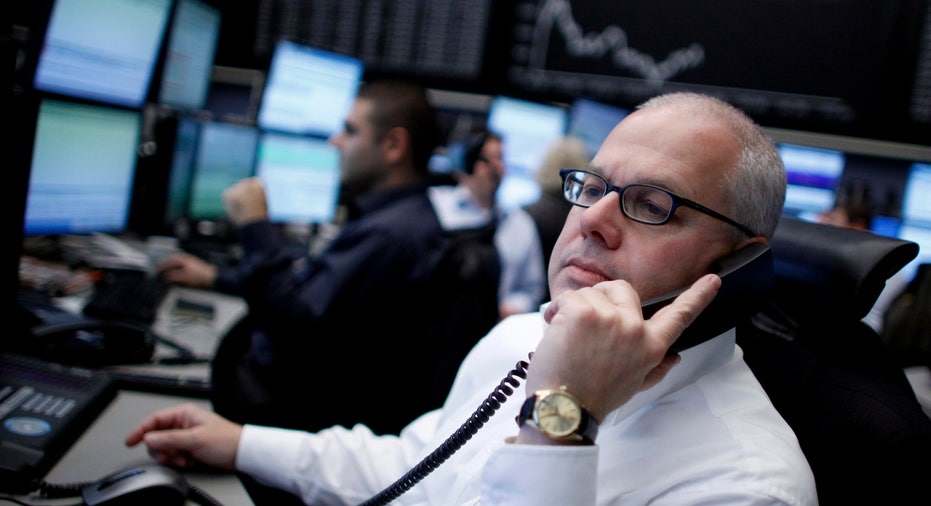 European shares hit a near five-year high and the dollar hovered close to a seven-month peak on Thursday, as strong U.S. retail sales figures helped bolster hopes of a global economic recovery.
February's statistics, published on Wednesday, showed consumer buying in the United States grew at the fastest pace since September, the latest data indicating the world's biggest economy is expanding more rapidly.
Following another record high on Wall Street for the Dow Jones industrial index, the European FTSEurofirst 300 opened up 0.6 percent to hit its highest level since mid-2008. London's FTSE climbed 0.4 percent, Frankfurt's DAX rose 0.8 percent and Paris's CAC40 was up 0.6.
"It looks like the U.S. economy is on course to grow about 2.5 percent in the first quarter of this year. Where's the cliff?" said Arihiro Nagata, foreign bond investment manager at Sumitomo Mitsui Bank in Tokyo. Investors have feared political deadlock on the U.S. budget, by triggering a cliff-like drop in public spending, could put a brake on economic growth.
As European trading gathered pace, the dollar remained near its seven-month high against a basket of currencies, while the euro eased away from Wednesday's three-month low of 1.2923 to stand 0.1 percent higher at $1.2963.
Another currency grabbing the attention was the Australian dollar as it jumped to a five-week high of $1.0383 against the U.S. currency after employment data exceeded forecasts to post the biggest increase in over a decade.
In the bond market, investors were focused on a sale of long-dated Spanish debt later after a weak auction of Italian paper on Wednesday had rattled European markets.
Spain plans to sell bonds due in 2029, 2040 and 2041, and although Italy's difficulties has created some uncertainty, analysts expect plenty of appetite given recent buoyant sentiment towards fellow euro zone debtor Madrid.
Ahead of the sale, German Bund futures were 22 basis points lower at 142.83 by 0830 GMT while Italian and Spanish bonds were both up.
"Presumably the demand is there otherwise they wouldn't be doing it," one bond trader said of the Spanish treasury, noting that it had not announced how much paper it hoped to sell.