European Markets Edge Up as Cyprus Fears Cool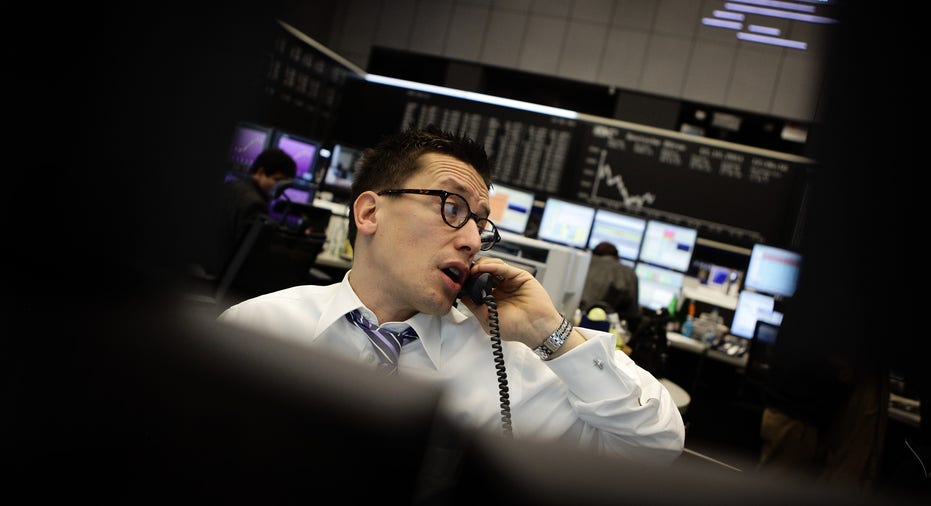 European shares and the euro inched higher on Tuesday, although gains were limited by fears that Cyprus's raid on bank deposits could become the template for future euro zone bailouts.
Banks in Cyprus remain closed following the country's 10 billion euro bailout agreed at the weekend, but comments from Jeroen Dijsselbloem, the new head of the Eurogroup of euro zone finance ministers, stripped investors of the appetite for the kind of rebound that has followed other rescue deals.
Dijsselbloem said on Monday the tactic used in Cyprus of getting wealthy savers and uninsured bondholders to bear heavy losses represented a new template for resolving regional banking problems.
Top European shares inched up just under 0.2 percent in choppy morning trading as the drop in prices over the last week attracted some buyers.
But there was little momentum behind the rises as investors weighed the possibility the euro zone crisis could escalate if savers in other debt-strained countries such as Spain and Italy pull money out of their own banks as a precaution.
"Dijsselbloem comment's will stay the focus of markets today," said ABN Amro economist Joost Beaumont.
"Markets are recovering a little bit, and with the ECB (European Central Bank) now the lender of last resort it is hard to see a return to the depths of the crisis, but it is difficult to see a sharp rebound."
By 1030 GMT, Paris's CAC-40 was leading the way with gains of 0.6 percent. London's FTSE 100 and Frankfurt's DAX were up 0.1 and 0.3 percent, though fears of tough conditions being attached to future bailouts were being felt in Madrid, where the IBEX fell 0.3 percent.
The decision to seize wealthier individuals' savings in Cyprus, as well as impose capital controls to prevent mass withdrawals once banks do reopen, has added a new dimension to the euro zone's three year-long crisis.
Top ECB policymaker Benoit Coeure tried to assuage the concerns caused by Dijsselbloem's comments, stressing the banking crisis in Cyprus was a unique case.
"I think Mr. Dijsselbloem was wrong to say what he said. The Cyprus experience is not a model for the rest of Europe because the situation had reached a level which cannot be compared with any other country," Coeure said in a radio interview.
CAUTION AHEAD
Wall Street was expected to rebound from Monday's falls when trading resumes, with a wave of data expected to keep investors busy. Earlier, shares in Asia had edged lower.
Investors in the bond and oil markets remained cautious. Safe-haven German government bonds held near highs hit the previous session, while Brent crude dipped back to $108 a barrel, near last week's three-month low.
Alongside the fallout from Cyprus, euro zone investors are also facing a lengthy spell of political uncertainty in Italy and an increasing divergence between strong European economies like Germany and its struggling neighbours.
French consumer confidence fell more than expected in March, new official data showed, as worries about surging unemployment in the euro zone's number two economy mounted.
Having tumbled to a four-month low on Monday following Dijsselbloem's comments, the euro remained weak at $1.2863 against the dollar as midday approached. The dollar was also little changed against a basket of currencies.
The euro has largely held its ground during the recent turmoil in Cyprus, but the likelihood of depositors being clobbered in future bank bailouts could drive it lower, analysts say.
"The developments yesterday were quite negative for the euro as it looks to be a bit of a change in policy approach within Europe with respect to bailouts. They seem to be putting the emphasis onto investors rather than taxpayers," said Ian Stannard, head of European FX strategy at Morgan Stanley.
"That is going to keep the euro under pressure as it could well deter foreign investors from returning to peripheral European assets."