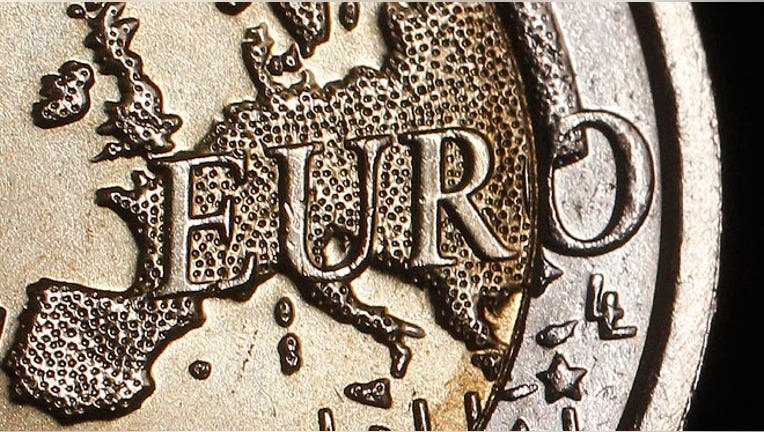 The euro retreated on Monday from highs hit on centrist Emmanuel Macron's victory in France's presidential election, with investors taking profit on a roughly 3 percent gain for the currency since he won the first round two weeks ago.
Macron's resounding defeat of nationalist Marine Le Pen has relieved investors who had feared another populist upheaval after Britain's vote to exit the European Union and Donald Trump's election as U.S. president last year.
But after opinion polls had shown Macron consistently around 20 percentage points or more in front, his crushing victory on Sunday was widely expected.
"Clearly it (the euro) is off the overnight highs and I think this is purely because the win that we had in France was so well priced in," said Jane Foley, currency strategist with Rabobank in London.
In early Asian trading the euro rose as high as $1.1024, its highest since Nov. 9. It also jumped to a one-year high of 124.58 yen against its Japanese counterpart, and a five-month high of 1.0886 Swiss franc.
By the European morning, it had fallen back 0.4 percent to $1.0953 against the dollar, and 0.6 percent to 123.26 yen.
The removal of the political risk investors had associated with Le Pen - who had promised to take France out of the euro - leaves them refocusing on economic fundamentals and the relative pace of monetary policy normalization in Europe and the United States.
Friday's U.S. job numbers were solid and yield spreads continue to back the dollar over the euro. But traders are also steadily more confident about the prospect of the European Central Bank at some point moving away from its bond-buying stimulus program.
"Over the next couple of months, the market will turn its attention back to the economy, back to the debate about whether the European Central Bank can lift some of its accommodation perhaps early next year," Foley said.
The dollar was slightly lower on the day at 112.56 yen, after jumping to a seven-week high of 113.14 yen in overnight trade.
The dollar index, which tracks the U.S. currency against a basket of six major rivals, added 0.2 percent to 98.812, after dipping as low as 98.543 earlier, its lowest since November.
The French election eclipsed Friday's U.S. employment data, which showed nonfarm payrolls rose by 211,000 in April. The unemployment rate fell to 4.4 percent, near a 10-year low and well below the most recent Federal Reserve median forecast for full employment.
But job growth in March was revised downward to 79,000 from 98,000, and the labor force participation rate dipped slightly to 62.9 percent from 63 percent. Overall, the figures did not appreciably alter market expectations that the U.S. Federal Reserve is on track to raise interest rates next month, with analysts citing a slack in wage growth.
"The gap between labor market development and wage development is still gaping and is only being reduced at a snail's pace. Market participants who had expected that an unemployment rate that was long term below 'normal' levels (i.e. a labor market running hot) would finally fuel wage inflation are slowly running out of patience," Commerzbank strategists wrote in a note.
"If this connection does not soon start to work a good labor market report will not support the dollar. "
U.S. retail sales and core inflation data will be released on Friday this week, and they could add to evidence backing expectations of a Fed hike.
(Reporting by Ritvik Carvalho; additional reporting by Tokyo markets team; Editing by Mark Trevelyan)