Euro Hopes, Earnings Ignite Strong Rally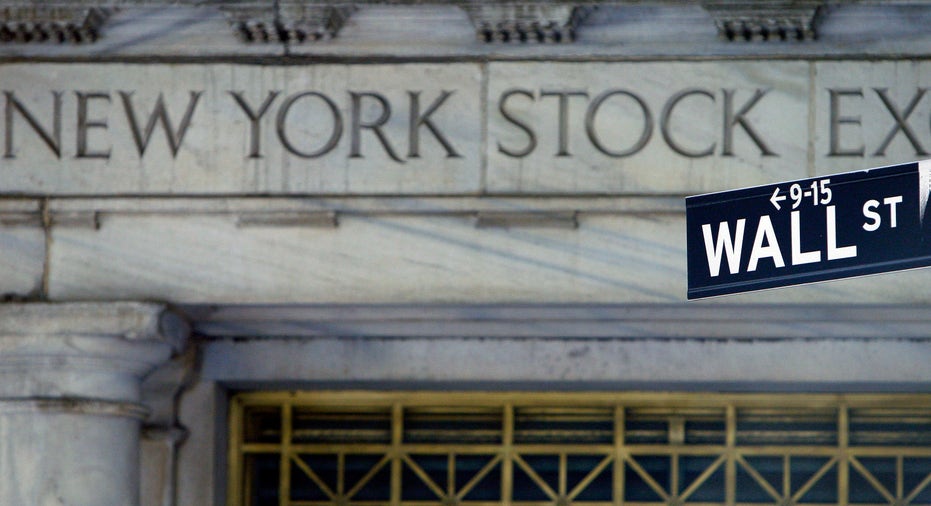 FOX Business: The Power to Prosper
Optimism that European policymakers are finally edging closer to a solution for the region's debt crisis, combined with upbeat corporate news, launched the Dow more than 200 points into the green.
Today's Markets
As of 3:00 p.m. ET, the Dow Jones Industrial Average jumped 215 points, or 1.9%, to 11,757, the S&P 500 climbed 17.5 points, or 1.4%, to 1,233 and the Nasdaq Composite gained 26.6 points, or 1%, to 2,625.
Consumer staples posted the best performance, after McDonald's (NYSE:MCD) posted quarterly earnings that topped expectations.  Financials posted solid performance as well, while industrials lagged behind.
Volatility, as measured by the VIX, tumbled 8%, and the yield on U.S. government debt began climbing as investors rushed back into equities.  The benchmark 10-year note yields 2.228% from 2.194%.
Headlines from Europe have been driving the markets, as traders have fretted that the debt and financial crises will spread from the periphery to the core, potentially causing a threat to major global economies.
Germany and France -- Europe's economic superpowers -- conceded late Thursday that a solution will not be finalized at this weekend's summit, but one would be announced no later than the following Wednesday.  Olli Rehn, the EU's economic and monetary commissioner, said early Friday that he is hopeful policymakers will make progress.  Additionally, Reuters reported that un-named German sources said several options are on the table for leveraging the region's bailout fund.  While utilizing leverage would give the fund considerably more power, it has been contentious among German officials.
This comes as the international community, including the U.S., has turned up the heat on EU officials to stem the crisis before it does more damage to global economies.  The markets have added pressure too, with the spread between European safe-haven bonds, the German bund, and other sovereign debt widening markedly this month, meaning investors are demanding higher yields to hold the relatively riskier sovereign debt.  This makes it more expensive for countries to borrow, and creates a feedback loop that worsens the crisis.
Additionally, Standard & Poor's said France could lose its top-notch AAA credit rating in the event of a sharp economic downturn, according to so-called stress tests the ratings firm performed.
European traders shrugged off news on France, and remained optimistic that officials will be able to draft a solution by next week.  Indeed, euro-zone blue chips leaped nearly 2%, and the euro rose 0.67% to $1.39.  The dollar fell 0.71% against a basket of world currencies.
A heavy earnings week comes to a close today.  Nearly half of Dow components, and more than 20% of the S&P 500 will have reported by the end of the day.
McDonald's third-quarter net of $1.45 a share topped analysts' predictions by two cents.  The fast-food giant benefited from a bigger-than-expected increase in same store sales.
General Electric (NYSE:GE), the biggest U.S. conglomerate, said its earnings jumped 18% to 31 cents a share in the third quarter, excluding one-time charges, meeting analysts' expectations. Verizon Communications (NYSE:VZ) posted continuing profits of 56 cents a share, topping estimates of 55 cents.
There are no major economic releases on tap for Wednesday.
Energy markets were higher on a much weaker dollar.  Light, sweet crude gained $1.33, or 1.6%, to $87.40 a barrel.  Wholesale RBOB gasoline rose 1 cent, or 0.34%, to $2.68 a gallon.
Metals were sharply to the upside as well.  Gold jumped $23.20, or 1.4%, to $1,636 a troy ounce.  Silver soared 91 cents, or 3%, to $31.19 a troy ounce.
Foreign Markets
The Euro Stoxx 50 soared 2.9% to 2,337, the English FTSE 100 rose 1.9% to 5,488 and the German DAX surged 3.6% to 5,929.
In Asia, the Japanese Nikkei 225 slipped 0.04% to 8,678 and the Chinese Hang Seng rose 0.24% to 18,026.