Euro Hits Eight-Week High on Greek Deal Hopes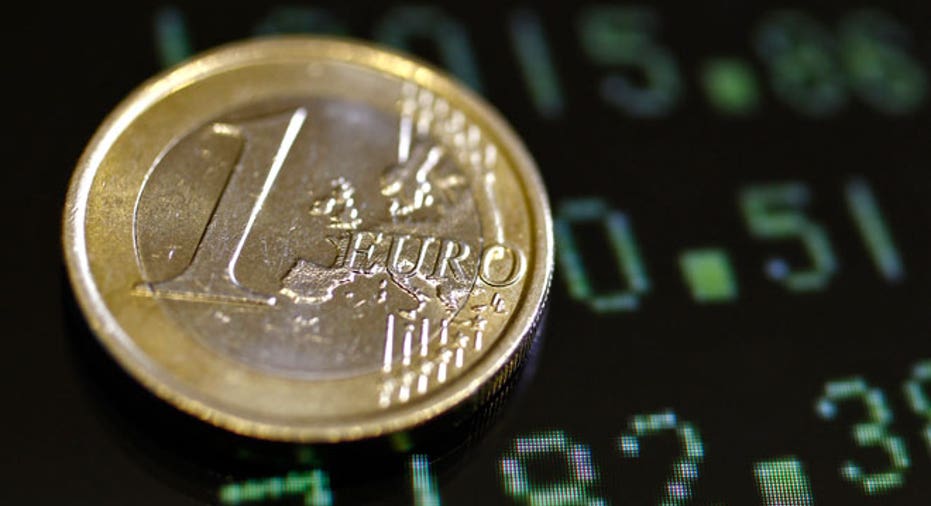 The euro hit an eight-week high and European shares rose on Wednesday as markets priced in a successful outcome to Greek debt talks, buoyed by hopes of further pro-growth moves by major central banks.
"The financial markets appear to be increasingly turning a blind eye to developments in Greece, assuming that further external aid will soon be transferred to Greece helping to avoid a more disorderly default in the near term," Lee Hardman, currency economist at Bank of Tokyo Mitsubishi in London said.
The Greek coalition government has yet to reach a deal on the tough austerity measures required to release the next batch of bailout funds needed to meet bond redemptions due in March, but hopes are high agreement will come when they meet again in Athens later.
Meanwhile investors look keen to move on and focus on the improving outlook for global economic growth and the signals from the world's major central banks that they will continue easier monetary stances which should support riskier assets.
The optimism was not dented after Germany reported the steepest drop in exports for nearly three years in December and the Bank of France said its economy would not grow at all in the first quarter of 2012.
The German data suggested Europe's dominant economy may have contracted more than expected in the fourth quarter of last year, but recent sentiment surveys suggest the dip will be brief.
The MSCI All Country World Index (ACWI), which tracks shares in 45 countries, is close to posting gains of 10 percent for the year to date and was up 0.4 percent in early European trade.
The FTSEurofirst 300 index of top European shares gained about 0.5 percent at 1,078.52, for a gain of over 7.5 percent so far this year.
GLASS HALF FULL
The euro rose to $1.3289 versus the dollar, its highest since Dec. 12 while against the yen, the euro hit 102.45 yen, its highest since Dec. 22.
"There has been a propensity by the market in general to look at the Greek scenario with a glass-half-full approach, irrespective of the deadlines Greece has missed," said Jane Foley, senior currency analyst at Rabobank.
Euro zone officials say the full bailout package must be agreed with Greece and approved by the euro zone, European Central Bank and International Monetary Fund before Feb. 15.
"The markets are moving on the idea that no matter how long it takes, something must be settled and resolved satisfactorily (for Greece)," said Mike Lenhoff, chief strategist at Brewin Dolphin Securities.
Debt markets also reflected improved risk appetite, with safe-haven German Bunds coming under pressure.
But unease about the euro zone debt crisis resurfaced as news Spain is preparing to tap a 10-year bond issue sent the yield on the peripheral nation's benchmark debt 5 basis points higher.
The European Central Bank will prop up the debt market further in late February with a second tender of cheap three-year money while the Bank of England is expected on Thursday to add an extra 50 billion pounds of stimulus via bond purchases.
Oil markets were still worried that the European debt crisis could still hit global growth and crimp demand, but a sharp and unexpected drop in U.S. crude inventories was keeping prices firmer.
Front-month Brent crude futures edged up 12 cents to $116.35 a barrel, marking its seventh straight days of gains, and U.S. March crude gained 73 cents to $99.14 a barrel.
The spot gold price briefly rose above $1,750 an ounce but edged back as a Greek debt deal could take the shine of an asset traditionally seen as safe haven.