EU trade chief demands exemption from US steel tariffs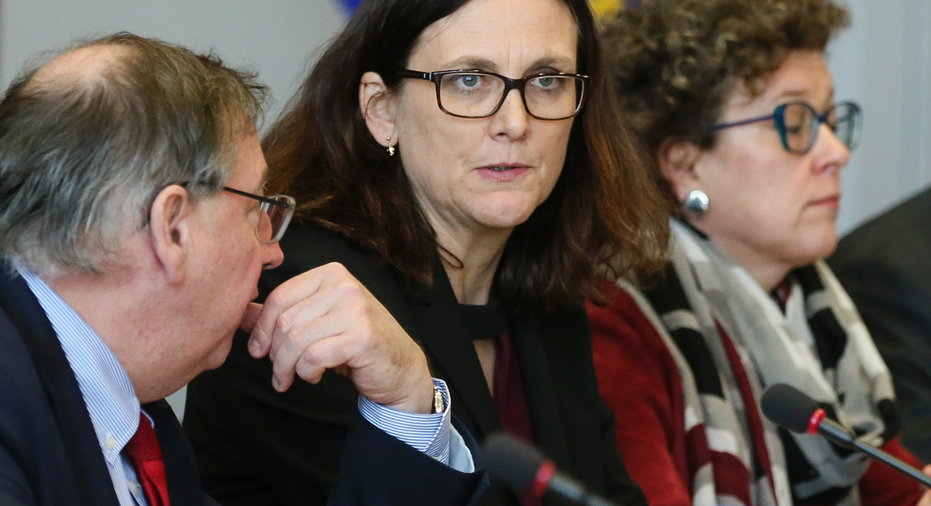 The European Union's top trade official says the 28-nation bloc should be excluded from U.S. President Donald Trump's new steel and aluminum tariffs, which enter force this week.
EU Trade Commissioner Cecilia Malmstrom said Monday that "the EU should be excluded as a whole" and that she would convey this message to U.S. representatives in talks in Washington on Tuesday.
Malmstrom said the EU is willing to address the problem of steel overproduction, which she says is the real cause of pain for the U.S. and European industries.
Trump is imposing tariffs of 25 percent on imported steel and 10 percent on aluminum, but is temporarily exempting Canada and Mexico.
The EU has drawn up a list of "rebalancing" duties to slap on U.S. products if it is not exempted.