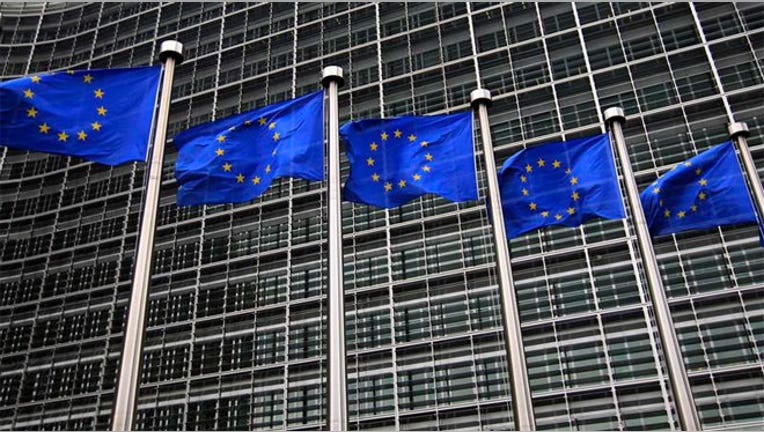 EU antitrust regulators are set to impose multi-million euro fines on Royal Bank of Scotland , Deutsche Bank , JPMorgan Chase , and three other banks for suspected rigging of the Euribor interest rate benchmark, a person familiar with the matter said on Tuesday.
Credit Agricole , Societe Generale and HSBC will also be hit with fines, the source said. Barclays , which alerted the European Commission to the suspected wrongdoing, will not be fined.
The move comes two years after the Commission, the EU's antitrust authority, raided a number of global banks for suspected fixing of Euribor, the benchmark used as the basis for pricing 250-trillion-euros-worth of financial contracts, from Spanish mortgages to complex derivatives.
The source said some of the banks had agreed to settle with the Commission in exchange for a 10 percent reduction in their fines. The announcement is expected to be made next month.
The EU can impose fines of up to 10 percent of a company's global revenue for breaches of antitrust rules. In this case, the fines are likely to be towards the low end of the scale, the source said. However, since all the banks have revenues of at least 16 billion euros a year, even a one percent fine would result in hundreds of millions of euros in penalties.
HSBC posted revenues of $63.5 billion last year, while RBS earned 25.8 billion pounds, Societe Generale 23.1 billion euros, Deutsche Bank 33.5 billion and Credit Agricole 16.3 billion euros. JP Morgan earned $97 billion.
Several of the banks will not be fined immediately as they are contesting the size of the proposed penalties. In those cases, the banks are likely to face formal charges next month, followed by fines next year, the source said.
RBS, Deutsche Bank, Societe Generale and HSBC declined to comment. Credit Agricole and JP Morgan were not immediately available to comment.
(Writing by Luke Baker)