EU Summit Works on Short-Term Market Stabilizers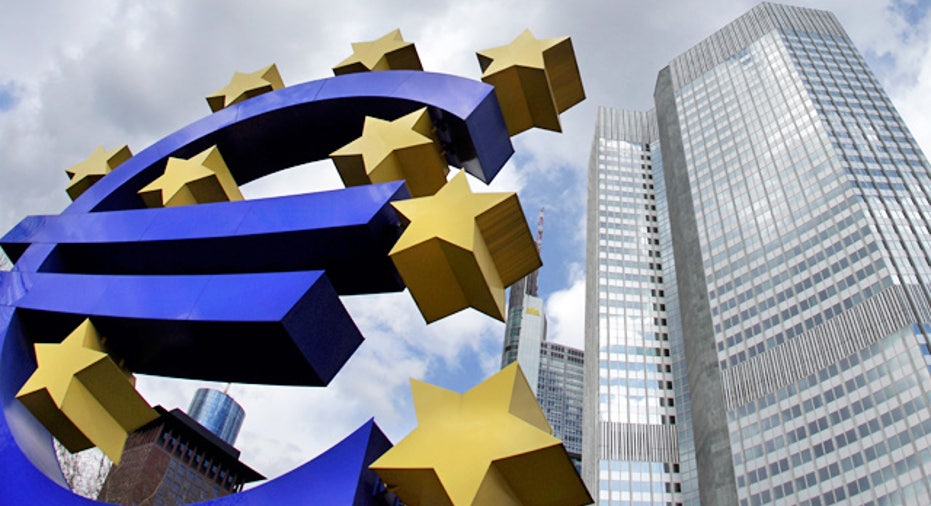 European finance officials were working intensively on short-term ways to stabilize Spanish and Italian borrowing costs on Thursday as EU leaders opened a summit as divided as ever on how to resolve the euro zone's debt crisis.
French President Francois Hollande, arriving for his first full European Union summit after six weeks in office, said he expected agreement on emergency steps to help euro zone countries whose cost of credit has reached unsustainable levels.
"I have come here to get very rapid solutions to support countries that in the greatest difficulty on the markets even though they have made considerable efforts to restore their public finances," he told reporters.
Three EU sources said work was focused on activating the euro zone's existing temporary EFSF rescue fund and a future permanent ESM bailout fund to buy Spanish and Italian bonds as they are issued to underpin their bond auctions.
The sources said an agreement could be clinched at a meeting of the 17 euro zone leaders on Friday after the regular 27-nation EU summit ends.
"We've got to look at existing instruments, and both the EFSF and the ESM, once it is active, have the capacity to buy bonds in the primary market. That's the area that makes sense to operate on," one official said.
Italy and Spain would still have to request assistance, which they are loath to do, and would be subject to fiscal policy conditions and international monitoring. But they might not be required to do any more in austerity and structural reforms than they have already undertaken, the sources said.
Dutch Prime Minister Marc Rutte, leader of one of the hardline north European creditor countries, said the euro zone could use its existing tools to solve the market problem.
"We are not ready to talk about new instruments. There are existing instruments," he said. Rutte rejected German Chancellor Angela Merkel's demand to transfer more sovereignty over national budgets and economic policies to EU institutions.
Positions were so far apart that even before Thursday's meeting began EU sources said there was the prospect of another summit in July to try to bridge the differences.
"NEIN! NO! NON!"
Merkel is being urged at home to hang tough and reject all efforts to make Germany underwrite European borrowing or banks, which some of her partners say may be the only way to save the single currency.
"Nein! No! Non!" shouted a headline splashed across the front page of the normally sober German business daily Handelsblatt, with a commentary by its editor-in-chief saying Merkel must remain firm at the two-day summit.
Spain and Italy are pleading for emergency action to bring down their spiraling borrowing costs before they are forced out of the bond market. They want the euro zone's rescue funds or the European Central Bank to intervene fast.
A senior German government source, briefing reporters in Berlin before the summit, played down the leap in Spanish and Italian borrowing costs.
"We would warn against exaggerated panic-making," he said.
European Council President Herman Van Rompuy and European Commission President Jose Manuel Barroso have set long-term goals of creating a euro zone treasury to issue joint bonds in the medium-term, and establishing a banking union with central supervision, a joint deposit guarantee and a resolution fund.
Merkel insists that fundamental reforms to give European Union authorities power to override national budget and economic policies must come before any further shared liability.
"Now she must explain to our friends at the summit that it would help no one if Germany lavishly handed out the fruit of its labor. It is even the other way around: 'yes' to Europe means 'no' to Barroso's ideas," Handelsblatt's Gabor Steingart wrote.
His comment reflected widespread public views in Germany, which has enjoyed an export boom while Greece, Ireland and Portugal and now Spain and Cyprus have needed bailouts. The economic crisis is only just starting to pinch in Germany, where growth is slowing and unemployment crept up unseasonally in June.
TURMOIL
The Brussels meeting is the 20th summit of leaders of the 27 EU states since the crisis erupted in early 2010, giving them a reputation for failing to match their talk with the sort of decisive action needed to resolve it.
The euro hit a three-week low and European shares fell as investors bet that this latest summit would fail to produce concrete measures to tackle the crisis, sending 10-year Spanish government bond yields above the danger level of 7 percent.
Italy had to pay its highest yield since December of 6.19 percent to sell 10-year debt on Thursday, helped by domestic demand and a smaller-than-average sale.
Many international investors have deserted Spanish and Italian debt, pushing yields to levels that Madrid at least cannot afford for long as it tries to save banks ravaged by a property market collapse and rein in an overshooting deficit.
Merkel has previously dismissed pleas from Rome and Madrid for rapid measures to support their bonds.
France's Hollande advocates joint "eurobonds", which would bring down borrowing costs for the weak because the pool of guarantors would include the strongest - principally Germany.
Germany, by contrast, does not want to use its credit rating to support others unless they share control of tax and spending powers first.
Hollande and Merkel met in Paris on Wednesday evening to try to narrow their differences.
While they agreed on a package of measures to promote growth trumpeted as being worth 130 billion euros - the first item on Thursday's summit agenda - there was little sign of a meeting of minds on the thornier crisis-resolution issues.
Austrian Chancellor Werner Faymann said the 17-nation currency bloc's permanent rescue fund, the European Stability Mechanism (ESM), due to start operating next month, should be turned into a bank and allowed to borrow from the ECB, which could quadruple its 500 billion euro ($625 billion) warchest.
"We need a banking license for the ESM, a debt reduction fund, strict rules for banks with more intervention rights for supervision," he told Austria's Kleine Zeitung daily.
That backed proposals by Italian Prime Minister Mario Monti to leverage up the rescue funds to underpin troubled countries' bonds. But ECB chief economist Peter Praet said he was "very skeptical" of Monti's idea, which would greatly increase the central bank's exposure.
"The funds would guarantee part of the risks, and we would take the rest on our books," Praet told Financial Times Deutschland.
Speaking in parliament on Wednesday, Merkel said she considered joint euro bonds and bank deposit guarantees illegal, economically wrong and politically counterproductive. Even Europe's strongest economy must not be overburdened, she said.
Spanish Prime Minister Mariano Rajoy said he would ask other EU leaders to allow the bloc's bailout funds or the European Central Bank to stabilize financial markets.
"The most urgent issue is the one of financing. We can't keep funding ourselves for a long time at the prices we're currently funding ourselves," he told parliament.