EU proposes reformed trade defense against Chinese dumping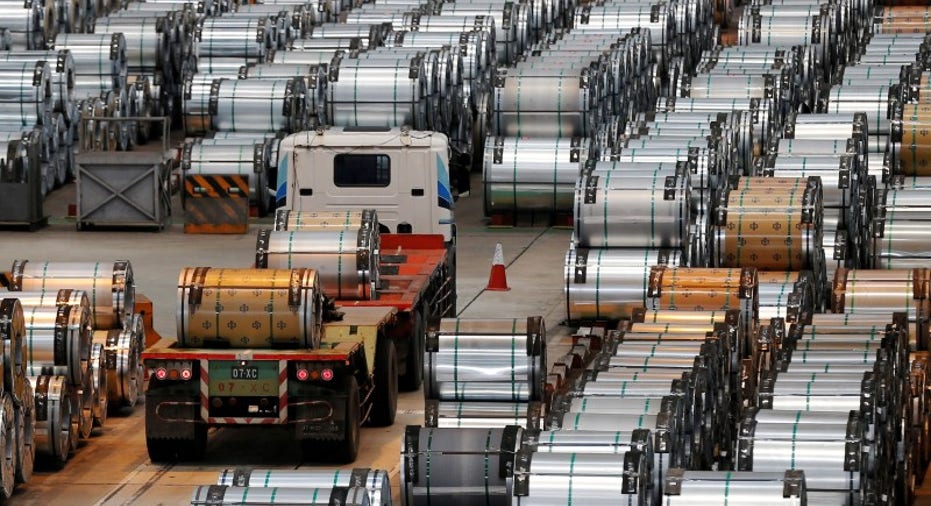 The European Commission proposed on Wednesday a new way to assess whether Chinese manufacturers are exporting products such as steel at unfairly low prices in response to Beijing's demand for change by the end of the year.
The European Union and many of China's other trading partners have been debating whether to grant China "market economy status" (MES) from mid-December, which Beijing says is its right 15 years after it joined the World Trade Organization.
For now, China is treated as a special case. EU investigators seeking to pinpoint dumping compare Chinese export prices to those of a third country, such as the United States, rather than to domestic prices in China.
The United States has warned China it has not done enough to qualify for market economy status. Beijing has insisted it be treated like any other WTO member. Not doing so is seen as risking a wave of litigation and a trade war.
EU trade ministers are expected to discuss the new anti-dumping measures at a meeting on Friday along with other plans to modernize the EU's trade defense arsenal.
The Commission's proposal, which would need approval from the 28 member states and the European Parliament to become law, says that in general the normal reference value in dumping cases involving WTO members would be the domestic prices.
However, if there are "significant distortions" affecting domestic prices as well, investigators can instead use international benchmark prices.
Such significant distortions primarily relate to state interference, whether directly or indirectly such as public policy leading to cheap finance.
"This does not mean today we say that China is a market economy. It clearly isn't," EU Trade Commissioner Cecilia Malmstrom told a news conference.
Outside, some 15,000 steel workers marched to demand action to protect the sector. Protection against Chinese dumping is a central demand. Steel has been the focus of recent EU trade action against China, with many steel grades now facing duties.
Aegis Europe, an alliance of 30 European manufacturing industries, said the anti-dumping proposal crucially shifts the burden of proof, meaning EU producers must show such distortions. Under the current regime, it is for Chinese firms to prove they are operating under normal market conditions.
To counter this, the Commission says it will issue reports identifying such distortions in certain countries or certain sectors. EU manufacturers may be able to rely on a report to calculate what the normal reference price should be.
Aegis also said it created legal uncertainty and called for improvements. The conservative EPP group in the European parliament said it was important to ensure the rules were safe from challenges at the WTO.
(Additional reporting by Marilyn Haigh; editing by Mark Heinrich)