EU pressing UK to speed up Brexit negotiations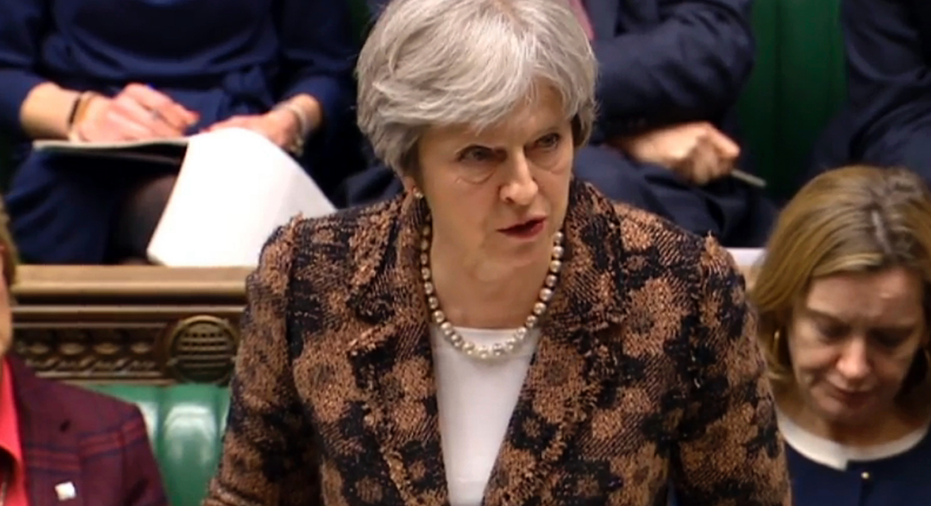 The European Union's chief Brexit negotiator warned Britain Tuesday against undercutting EU rules and regulations that underpin anything from social protections to food security when it leaves the bloc.
Michel Barnier said any attempt by Britain to gain a competitive edge through the use of what is termed "dumping" would jeopardize hopes the country has for a smooth and orderly withdrawal from the EU.
Barnier lauded the rules the EU created together with Britain for 44 years to create the "social market economy" that shelters citizens and workers from excesses of deregulation.
"Does Britain also want to leave that model and go toward regulatory competition — call it dumping — against us," he asked legislators at the European Parliament in Strasbourg France.
"I recommend that we keep a close eye on the regulatory divergence, this dumping," he said, warning that it could become a key obstacle if Britain wants to get a smooth exit from the EU.
Key departure conditions will need to be approved unanimously by the EU nations and the European Parliament.
Barnier also urged British Prime Minister Theresa May to speed up the Brexit negotiations and define her vision for the future relationship between the country and the 27 remaining member states. Britain is due to leave the EU on March 29, 2019 but is looking to agree a transition agreement for a period after Brexit in order to smooth out the impact.
That frustration was reinforced by EU Commission President Jean-Claude Juncker, who also told EU legislators that "there is increasing urgency to negotiate this orderly withdrawal."
Juncker said the EU needs "further clarity" on such issues like a trading relationship and the EU's only land border with the U.K. on the island of Ireland.
Barnier added that British expectations were still far too high and that the country won't be allowed to keep those bits of membership it wants while shedding others.
"It is an astonishing concept to believe that the 27 members and your parliament could accept convergence when the U.K. wants it and at the same time leave it the possibility to diverge when it give Britain an advantage," he told the legislators.
Britain has said it no longer wants to be part of the EU's seamless and tariff-free internal market and the customs union. That's pushed the EU to consider a traditional free trade association as the best option available to both sides.
Barnier also made it clear that if Britain wanted to remain in some EU agencies like those on chemicals, aviation or medicines, it would also have to recognize the authority of the EU's top court in those areas.
"You cannot be part of our agencies without the legal commitment to apply EU law and the jurisdiction of the court of justice," Barnier said.
Overall, he added, "it is time to face up to the hard facts."