EU Parliament adopts Brexit resolution to press Britain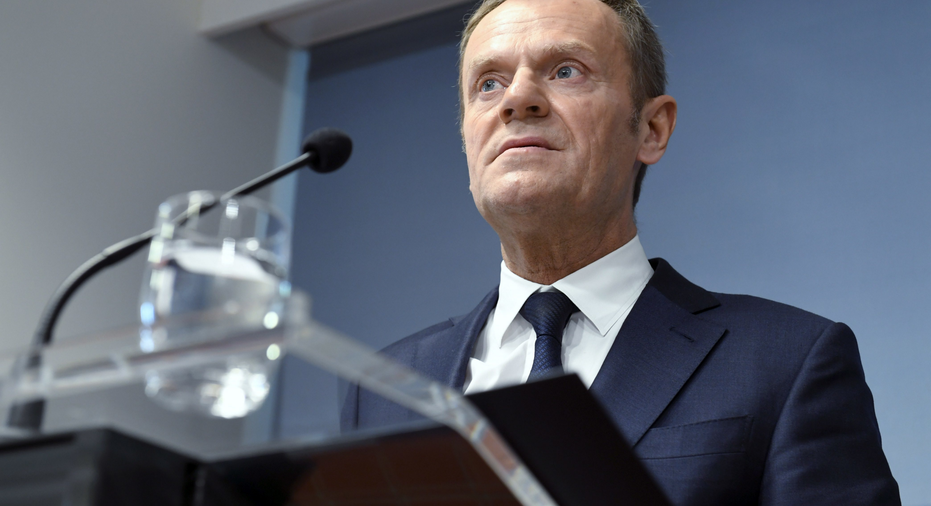 The European Union's legislature has adopted a resolution on Brexit that seeks to put further pressure on British Prime Minister Theresa May during her negotiations to leave the bloc.
The EU Parliament approved — by 544 votes for, 110 against and 51 exemptions — a text that says Britain should, among other things, not be able to cherry-pick benefits of the EU market in any agreement on future relations.
The legislature is not directly involved in the negotiations but will have to approve any Brexit deal.
EU council President Donald Tusk has also put draft negotiating guidelines on the table that will be discussed at a March 22-23 summit, when the 27 leaders are set to adopt an outline for future negotiations.