EU official says UK seems delusional over post-Brexit ties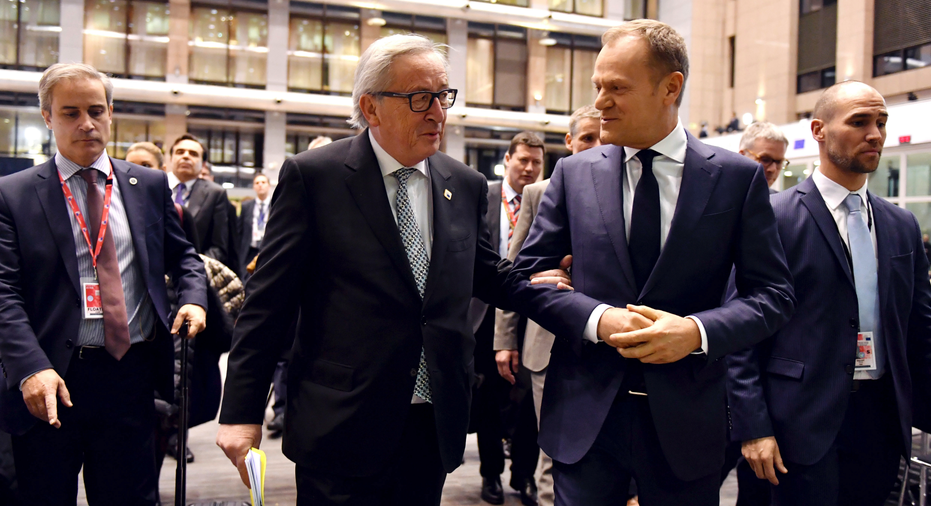 A top European Union official says Britain's view of its future ties with the EU after Brexit seems delusional.
European Council President Donald Tusk said Friday that "if the media reports are correct, I am afraid that the U.K. position today is based on pure illusion."
He spoke after an EU leaders' summit. They have been appealing for Britain to explain its vision of future ties, so Tusk can draft negotiating guidelines on the issue for next month.
Tusk said the EU will adopt the guidelines "whether the U.K. is ready with its vision of our future relations or not. Naturally it would be much better if it were, but we cannot stand by and wait."
Tusk holds talks with British Prime Minister Theresa May next Thursday.