EU official: Greece closing in on end of bailout years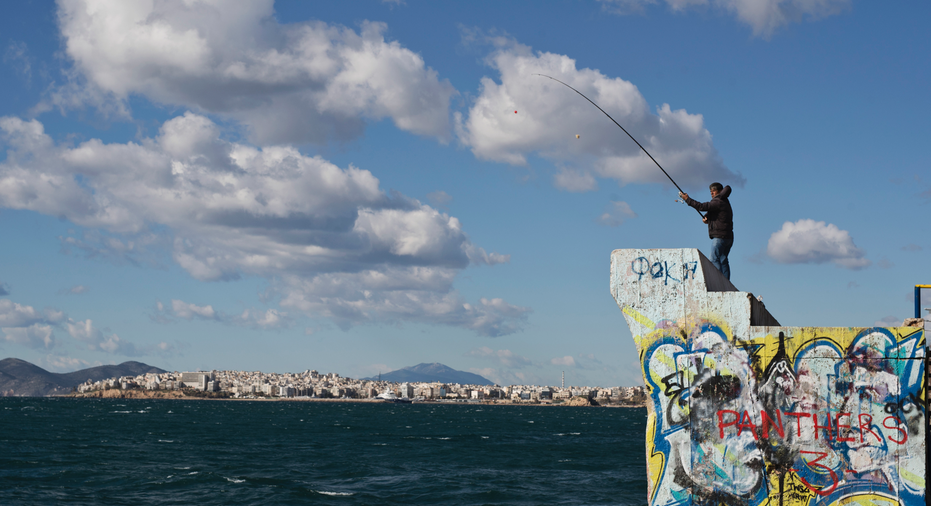 A senior EU official says Greece is close to passing its next bailout review, putting the country within reach of ending its eight-year rescue program that saved it from bankruptcy but required hugely painful austerity cuts.
The official said that eurozone finance ministers meeting next week had "a great willingness to say that, basically, nearly everything had been done" to complete Greece's latest bailout review. That would further pave the way for the program to end in August.
The official, who spoke only on condition of anonymity because the ministers still had to meet on Monday, said that the disbursement of "between 6 and 7 billion" euros ($7.3 billion and $8.6 billion) would start in the second half of February.
Greece's struggles to deal with its massive debts have dominated the 19-country eurozone for most of the past decade.
Instrumental in the latest progress in Greece's latest regular review of its economic policies was Greece's parliamentary approval on Monday of a batch of reforms. The measures include tougher conditions for unions to call strikes, speedier property foreclosures to help reduce the amount of bad loans on banks' balance sheets, and cuts in family benefits.
Once the current review is completed, the "final review will take place in the subsequent months and the final decisions to be taken then in June in time for the termination of the program in August," the official said.
Greece has depended on international loans since 2010 and after the bailout program expires this summer, Greece should finance itself by borrowing direct from global investors.
Greek government spokesman Dimitris Tzanakopoulos said Thursday in a local radio interview that European officials have made clear the country is emerging from its bailouts.
"I will explain to you what a 'clean exit' means: It is nothing other than our ability to have independent access to the money markets," Tzanakopoulos said. "That is one thing. And the second is for there to be no new reform requirements after August 2018."
For years, Greece has struggled to approve austerity measure that its creditors — mainly the eurozone states and the International Monetary Fund — had imposed. The measures helped reduce debt and aimed to make the economy more efficient, but caused an unemployment crisis and poverty in the meantime.
In recent weeks, as the latest measures were approved, labor unrest and protests continued but without the impact they managed to achieve in previous years.
After the crisis first erupted almost a decade ago, Greece was seen by several of its eurozone partners as a corrupt, profligate nation living off the wealth created by joining the euro. After years of grinding austerity and fundamental state reforms, that view has largely changed among European policymakers.
___
Becatoros reported from Athens.