EU in flux as US alliance creaks, populists rise in Italy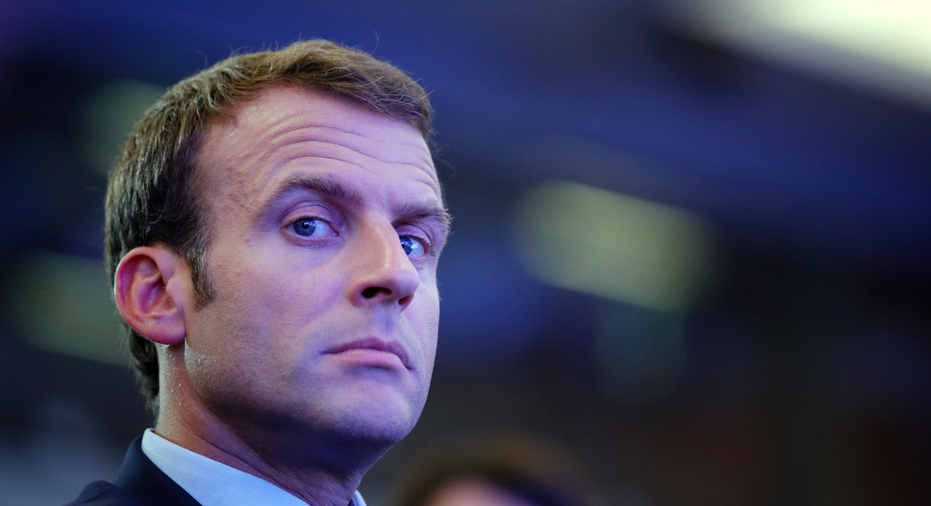 Certainties Europe has relied on for decades seem to be crumbling: that the U.S. is a reliable trade partner, and that the founding members of the EU all remain committed to the bloc.
On Friday, U.S. President Donald Trump imposed tariffs on European steel and aluminum, dismissing Europe's pleas, and an anti-EU populist government took office in Italy. Added to Britain's expected departure next year from the European Union, the milestones show a region entering a new state of flux, with potential implications for the prosperity of its people and global relations.
"Germany and France should very quickly show joint political leadership now," said Daniela Schwarzer, director of the German Council on Foreign Relations.
That role would belong in large part to Germany's Angela Merkel and France's Emmanuel Macron when it comes to strengthening Europe's currency union. Collectively, the EU could seek to ease worries about trade by strengthening commercial ties with other partners like Japan, China and countries in South America.
But the trade relationship with the U.S. is the biggest in the world, and will be hard to make up for, if the U.S. and EU escalate their spat by imposing counter-tariffs on each other. U.S. trade helped Europe recover from the devastation of World War II and enriched U.S. companies that sold consumer goods to the continent. A souring in relations could also have implications for cooperation in other spheres, like security.
"The situation is worrying, it could escalate," said the EU's trade chief, Cecilia Malmstrom, adding that the tariffs could hurt global economic growth. "The United States is playing a dangerous game."
The EU officials were far more cautious in their reaction to the political situation in Italy, for fear of further provoking supporters of the new government led by the anti-establishment 5 Star Movement and the anti-immigration the League. But they were likely not less worried, having seen European financial markets plunge this week on Italy's political chaos.
Law professor and political neophyte Giuseppe Conte was sworn in Friday as the head of Italy's populist government. The two parties plan tax cuts and more spending, including a basic income for the poor, that would likely clash with EU limits on deficits. An initial failure to agree with President Sergio Mattarella on a government led to a sharp sell-off in Italian markets Monday and Tuesday.
Italy, one of the original signers of the 1957 Treaty of Rome that created a common market and paved the way for today's European Union, has the second heaviest debt load in Europe after Greece, at 132 percent of annual economic output, and the market tremors underlined the currency union's ongoing vulnerability after a 2010-2012 debt crisis.
The parties' rise to power in Italy will be a blow to supporters of the EU, as it could embolden anti-EU parties, which have won elections in some countries in Eastern Europe, like Hungary and Poland. And it comes just as the EU enters a key six months of negotiations with Britain on the country's exit from the bloc.
To stir things up a bit more, Spain's government lost a no-confidence vote Friday and conservative Prime Minister Mariano Rajoy was replaced by socialist Pedro Sanchez.
The developments leave other EU leaders looking for a strategy ahead of a summit on June 28-29. The meeting was originally supposed to agree on how to strengthen the EU and the euro based on proposals from Macron, whose election victory in May 2017 over nationalist euroskeptic opponent Marine Le Pen gave a temporary sense that the tide of populist discontent had been turned back.
Hopes for an agreement at the summit have narrowed to a few issues, such as upgrading the eurozone's bailout fund for troubled countries. Others have been rejected or kicked into the long weeds because countries like Germany fear of sharing financial risk with shakier members. The European Commission has proposed a 30 billion euro fund to help troubled eurozone countries with investment spending over a seven-year period.
And the disputes with the U.S. go far beyond trade. Europeans disagree with Trumps' decision to abandon a deal with Iran to limit its nuclear program and to withdraw from a global climate change pact. The U.S. president has also criticized European countries, particularly Germany, for not fulfilling their commitment to spend at least 2 percent of GDP on defense.
Not everything is falling apart. Europe's economy is growing at a healthy pace. Italy's populists might not carry through on all their spending plans to avoid a crisis in financial markets. How far the trade conflict will escalate isn't clear yet either.
Schwarzer from the German Council on Foreign Relations said the EU's first task is to ensure that European governments stick together on trade and push back collectively on the Iran nuclear deal by engaging in the Middle East.
"The EU, however, will only be a strong player externally, if it manages its internal divisions," she said. Merkel in particular needs to show Macron that German is with France in wanting to strengthen Europe.
If not, "the political void Berlin currently leaves will be filled by other actors, some of which deliberately try to weaken the EU."
__
Raf Casert in Brussels and Frank Jordans in Berlin contributed to this report.