EU imposes sales conditions on Russia's Gazprom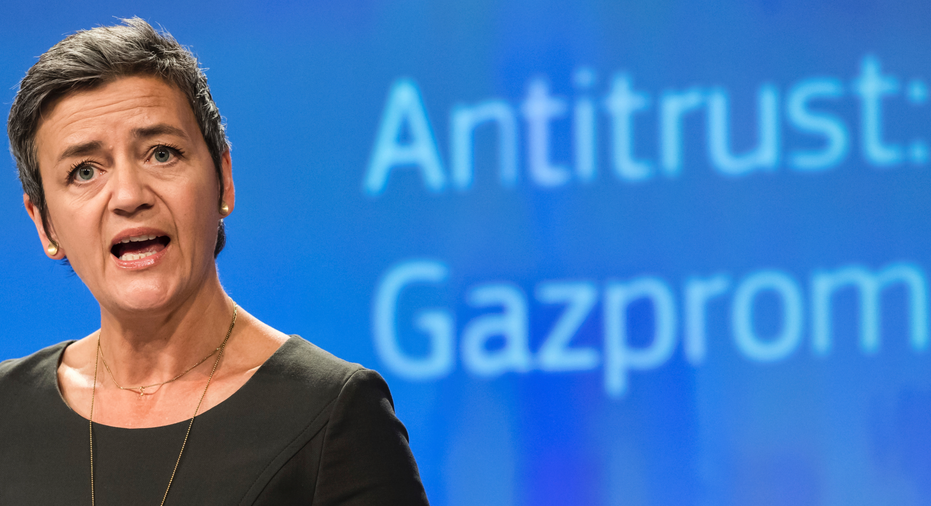 The European Union on Thursday imposed obligations on Russian state-owned energy giant Gazprom to improve the flow of gas at competitive prices in eastern EU nations, but did not fine the company.
EU Antitrust Commissioner Margrethe Vestager said Gazprom will have to ease its hold on the market there, giving consumers "an effective tool to make sure that the price they pay is competitive."
Following three years of legal action, the decision means Gazprom will have to remove restrictions on customers to resell gas across borders and improve gas flows to members like Bulgaria and the Baltic nations.
If Gazprom breaks any of the obligations, the EU can impose a fine of up to 10 percent of the company's global turnover.
The issue is important to Eastern European countries, which import most of their gas from Russia and are worried about the political leverage that gives Moscow. The European Commission says Gazprom has used that market dominance to obtain advantages on price and to control the pipelines through which its gas flows.
Vestager acknowledged that some had been looking for a big fine on the Russian company "no matter the solution on the table," especially after the EU fined U.S. software giant Microsoft over half a billion euros five years ago.
"However, a fine would not have achieved all of our competition objectives in this case," she said, insisting that she was instead looking for Gazprom to change its practices and open up to EU rules of fair competition.
Gazprom said it was satisfied with Vestager's decision. "We believe that today's decision is the most reasonable outcome for the well-functioning of the entire European gas market," Gazprom's Deputy CEO Alexander Medvedev said in a statement carried by Russia's state Tass news agency.
The decision comes at a time of increasing tension between Russia and the EU, ranging from the annexation of Crimea in Ukraine to cyberattacks against EU nations.
___
Vladimir Isachenkov contributed from Moscow