EU, IMF Leaders Flock to Greece as Aid Decision Delayed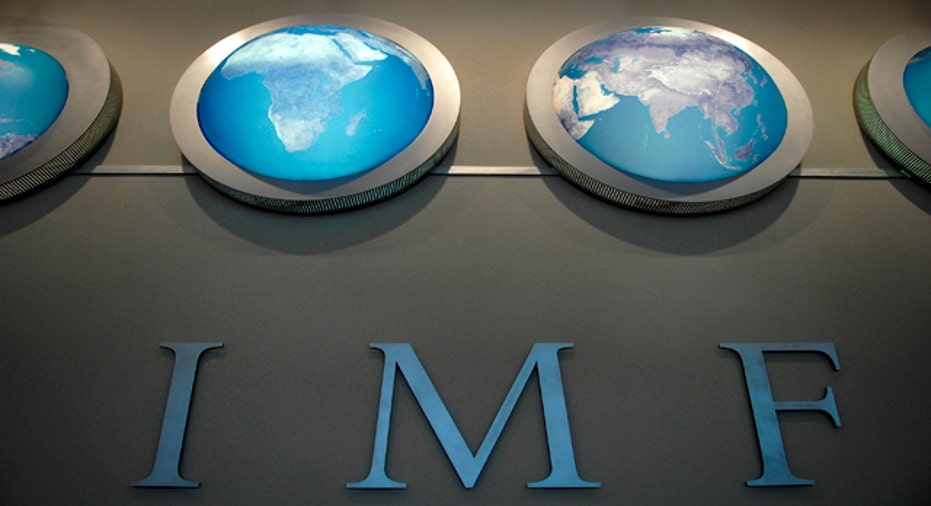 Greece's international lenders will make an unexpected visit to Athens this week after euro zone finance ministers withheld a decision to release new aid amid concerns Athens may backslide on reforms.
"The meeting will take place on Tuesday or Wednesday," a government official, who declined to be named, told Reuters on Monday of the European Union and International Monetary Fund visit. Another Greek official said tax measures would be on the agenda.
Greece's parliament is debating a confidence vote, due on Tuesday night, on Prime Minister George Papandreou's new cabinet, formed to push through painful austerity measures against heavy public resistance.
Papandreou reshuffled his government last week to quell dissent in his ruling Socialist party over a five-year package of spending cuts, tax hikes and public company selloffs that have touched off weeks of strikes and protests.
The new team is expected to survive the vote but it must push on with the package to secure the next, 12-billion-euro ($17.07-billion), tranche of aid from its year-old first bailout, which it needs to pay back debt maturing by August.
Euro zone finance ministers meeting in Luxembourg on Sunday had initially been expected to approve the tranche but they decided instead to keep up the pressure on Athens by postponing the decision.
Greek Finance Minister Evangelos Venizelos pledged in Luxembourg to fulfill the plan, which the EU and IMF have set as a condition for a new emergency funding deal worth an estimated 120 billion euros to keep Greece solvent up to 2014.
But he said before the trip he would try to gain approval from his euro zone counterparts to tweak the scheme.
That raised concerns the new cabinet, facing daily protests that turned violent last Wednesday, may be looking for wiggle room on the measures -- an unpalatable prospect for euro zone taxpayers who are increasingly wary of keeping Athens afloat.
"The key condition is that the Greek parliament needs to endorse the medium term (plan)... and the privatization program before the end of June," EU Economic and Monetary Affairs Commissioner Olli Rehn said.
"Once this is done the disbursement will be done in time."
The cost of insuring Greek and Italian debt against default rose after the delay of the tranche decision and a warning by credit ratings agency Moody's that it could cut the rating of Italy, which has suffered from investor fears of a Greek default.
WALKING A TIGHTROPE
Protesters planned a big rally on Tuesday ahead of the confidence motion and workers at Greek state utility PPC launched a 48-hour strike at midnight on Sunday, which may result in rolling power outages. They oppose government plans to sell the company.
On Sunday, opposition leader Antonis Samaras demanded Papandreou quit to pave the way for early elections and a renegotiation of the terms of Greece's current bailout, adding to market uncertainty.
With 155 of Parliament's 300 seats, Papandreou's PASOK party is expected to support the new cabinet. Kicking off the confidence debate on Sunday, he asked Greeks to get behind the austerity package and avoid a "catastrophic" default.
But his government is walking a fine line between trying to show its lenders it can meet tough fiscal targets and fuelling public anger at the new reforms.
"We will continue to listen to the messages of Greek society. We need to decisively implement government policies and the big structural reforms. We will seek systematic results by meeting economic targets," government spokesman Ilias Mosialos said. "We want to give hope to the average Greek family."
Greece's international lenders asked for the five-year, 28-billion-euro austerity campaign after Papandreou's government failed to meet the fiscal targets laid out in its original plan.
Athens has agreed to sell state firms to raise 50 billion euros by 2015 and push through 6.5 billion euros in budget consolidation for 2011, almost doubling existing belt-tightening measures that have helped drive unemployment to a record 16 percent and extended a deep recession into its third year.
It also aims to introduce new taxes on items ranging from real estate to restaurant bills and soft drinks to swimming pools and to cut the Mediterranean state's 750,000 strong public workforce by a fifth over the next five years.