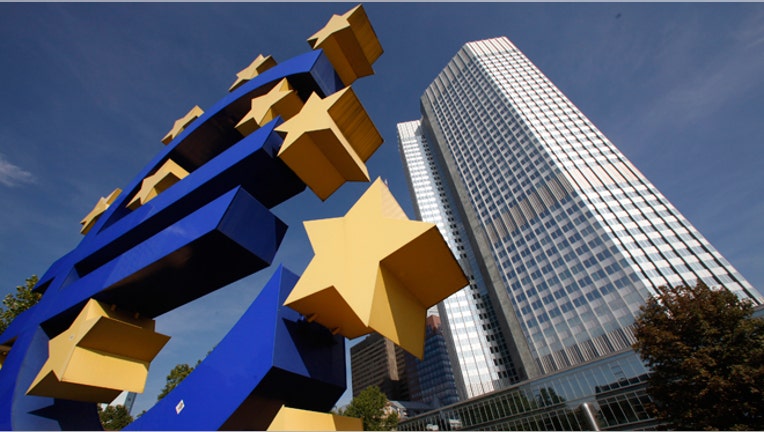 The euro will appreciate at a record pace this year and continue to gain in value in 2014, the European Commission predicted, a spiral that could hamper the currency bloc's export-driven recovery.
A stronger euro, which despite a recent slide is still up nearly six percent against the U.S. dollar in the last four months, makes the euro zone's exports more expensive and could dampen the bloc's recovery from its long recession.
On Tuesday, the Commission cautioned that it saw the 18-nation single currency making further gains.
It forecast a rise of 5.8 percent against a dollar-denominated group of countries this year and another 0.9 percent increase next year.
Such a rise would outstrip the jump in the euro's value in 2009, before the bloc's sovereign debt crisis caused the currency's value to plummet.
Italy's finance minister called on the European Central Bank to cut interest rates to a new record low to try to reverse the euro's rise, while several large French companies have warned the euro's strength is affecting their earnings.
Asked about whether the ECB should consider a rate cut, the EU's top economic official declined to comment directly.
"The ECB stands ready to act ... I don't want to cross the ECB's independence by stating the obvious," EU Economic and Monetary Affairs Commissioner Olli Rehn told a news conference.
The ECB's main interest rate is already at a record low 0.5 percent and a majority of traders polled by Reuters on Monday expect the central bank to keep it unchanged at a policy meeting on Thursday.
However, ECB President Mario Draghi is expected to signal a readiness to ease policy further after euro zone inflation fell to 0.7 percent in October, its lowest level in almost four years and well below the bank's target of just below 2 percent.
LONGER-TERM RISKS
At a time of record unemployment, strong exports in southern Europe, particularly in Spain, are the engine of recovery.
In its latest forecasts, the Commission curtailed its expectations for growth next year to 1.1 percent from an earlier prediction of 1.2, although it made no mention of the euro's value and said it expected exports to continue to grow despite a stronger currency.
But economists warn that a persistently high exchange rate is a threat to the bloc's long-term growth potential.
Factories in France, the euro zone's second-largest economy, are seen as one of the most affected areas because high labour costs and lower productivity mean they have less room to withstand the pressure that comes from more expensive exports.
That contrasts with Germany, Europe's biggest exporter, that has so far remained silent about the strength of the euro because German manufacturers have more ability to raise productivity and quality and cut costs.
"When productivity or the quality of products cannot be raised to offset the competitive pressure created by currency over-valuation ... profit margins cannot but fall," said Gilles Moec at Deutsche Bank.
"We see this already at play in France," he said.