E*Trade vs. TD Ameritrade: Stock Brokers for Individual Retirement Accounts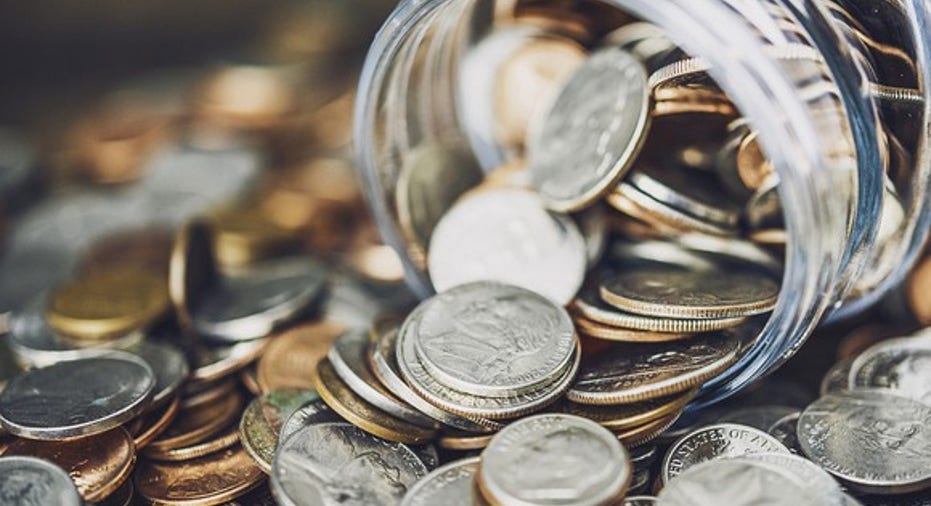 Where the big perk of a 401(k) is an employer match, the advantage with an IRA is the flexibility. When you open an IRA account with a major discount brokerage, you'll be able to invest in virtually everything -- stocks, ETFs, options, mutual funds, bonds, and more. But picking the best broker for an IRA can be a chore, as there are thousands of custodians to choose from.
Today we'll examine two of the most popular brokerages, E*Trade and TD Ameritrade, to see how they compare for IRA investors.
Commission prices
Trading costs are just one of many things to consider. TD Ameritrade and E*Trade are priced very similarly for most trades, making the difference perhaps less important than other factors.
| Brokerage | Stocks and ETFs | Stock Options | Mutual Funds |
| --- | --- | --- | --- |
| E*Trade | $9.99 per trade | $9.99 + $0.75 per contract | $19.99 per purchase |
| TD Ameritrade | $9.99 per trade | $9.99 + $0.75 per contract | $49.99 per purchase |
Data source: company websites.
Of course, determining exactly how much you'll pay isn't as simple as looking at the standard commission schedule. Discounts are common in the industry, and savvy investors can collect thousands of dollars in bonuses and free trades by taking advantage of special offers for IRAs.
Mutual fund selection and commission-free choices
E*Tradeand TD Ameritrade have a lot to offer the fund investor, as both offer thousands of mutual funds and ETFs that you can buy and sell without paying a commission. This table summarizes the differences between these brokers' fund freebies:
| Brokerage | Total Mutual Funds | No-Load, No-Transaction-Fee Funds (NTF) | Commission-Free ETFs |
| --- | --- | --- | --- |
| E*Trade | More than 8,000 | More than 2,600 | More than 100 (WisdomTree, Deutsche Bank, Global X, and more) |
| TD Ameritrade | More than 11,800 | More than 3,800 | 100 (iShares, Vanguard, VanEck, and more) |
Data source: company websites.
The number of funds isn't everything. The type of funds matters, too. For example, E*Trade's commission-free ETF list includes niche offerings that focus on dividends, specific geographies, and individual sectors, for example. TD Ameritrade's commission-free ETFs are more "plain-vanilla" broad index trackers with thousands of underlying stocks and bonds. Depending on your preference, you can make a case that either company wins the advantage here.
Minimum deposit requirement for IRAs
You won't find yourself priced out of an IRA due to account minimums. TD Ameritrade andE*Trade feature no-minimum IRAs, so you can start with a balance that you deem appropriate. That said, keep in mind that mutual funds can have their own minimums.
If you prefer to invest in stocks and ETFs, you can get started with less. Enough money to buy a single share of a stock or ETF is enough to make your first investment.
Your change jar can fund your initial deposit in a no-minimum IRA. Image source: Getty Images.
International stocks and ADRs
When it comes to international stocks,E*Trade and TD Ameritrade stick with the pack and only offer trading on U.S. tickers. Thus, investors can invest in foreign companies by way of ADRs, or in companies with dual listings on multiple exchanges, but neither brokerage will route orders to international stock exchanges.
| Type of investment | E*Trade | TD Ameritrade |
| --- | --- | --- |
| American depositary receipts (ADRs) | Yes | Yes |
| Stocks traded on international stock markets | No | No |
| Mutual funds and ETFs of foreign stocks | Yes | Yes |
Data source: companies.
The truth is that a minority of online brokers offer the ability to send orders over international borders. As for how this affects you,E*Trade and TD Ameritrade customers will be mostly limited to the largest of foreign companies (which are more likely to have ADRs), and funds or ETFs of foreign stocks and bonds.
Mobile app reviews
You can trade on the go with mobile trading apps for phones and tablets. Here's how each brokers' clients reviewed their mobile applications, as of Jan. 23, 2017:
| Brokerage | Apple App Store | Google Play |
| --- | --- | --- |
| E*Trade | 3.5 stars | 4.0 stars |
| TD Ameritrade | 5.0 stars | 3.5 stars |
Data source: relevant app stores.
IRA fees: maintenance and inactivity fees
Routine maintenance and inactivity fees charged by some brokers can drain your balance over time. BothE*Trade and TD Ameritrade can be classified as no-fee IRA brokers, which makes them suitable for accounts of all activity levels and sizes, not just the largest and most active accounts.
Research and retirement tools
We tend to think investors can benefit from having access to free research and tools to help find and manage a portfolio of great investments. Both brokers have a lot to offer the individual investor here.
TD Ameritrade andE*Trade both provides insights from S&P Capital IQ, Credit Suisse, and Morningstar, among others. In addition, TD Ameritrade's Portfolio Planner and E*Trade's My Advisor use information you input to help design portfolios of funds that will meet your objectives and fit your risk profile.
We should point out that we've just touched on a few of the perks you can expect to find in your account. Both brokers have deep research libraries and tools that truly have something for everyone.
Brokers for IRAs: E*Trade vs. TD Ameritrade
Truly, depending on how you invest, either brokerage could be a good choice for an individual retirement account. Differences in commissions are modest, and both brokers offer thousands of free funds, so the biggest difference might just be which funds are on its commission-free lists.
Realistically, there isn't any perfect brokerage for every single person. It all depends on how a broker's pricing and offerings fit into the unique puzzle of your portfolio. To be clear, The Motley Fool does not endorse any particular brokerage, but we can help you find one that is a good fit for you. Take a look at Fool.com's IRA Center to compare several leading discount brokerages, and to see if you qualify for any special offers like cash bonuses or commission-free trades when you open a new account.
10 stocks we like better thanWal-MartWhen investing geniuses David and TomGardner have a stock tip, it can pay to listen. After all, the newsletter theyhave run for over a decade, the Motley Fool Stock Advisor, has tripled the market.*
David and Tomjust revealed what they believe are theten best stocksfor investors to buy right now... and Wal-Mart wasn't one of them! That's right -- theythink these 10 stocks are even better buys.
Click hereto learn about these picks!
*StockAdvisor returns as of December 12, 2016The author(s) may have a position in any stocks mentioned.
Jordan Wathen has no position in any stocks mentioned. The Motley Fool owns shares of and recommends Moody's and TD Ameritrade. The Motley Fool recommends WisdomTree Investments. The Motley Fool has a disclosure policy.