E*Trade IRA Review: What to Expect Before Opening an IRA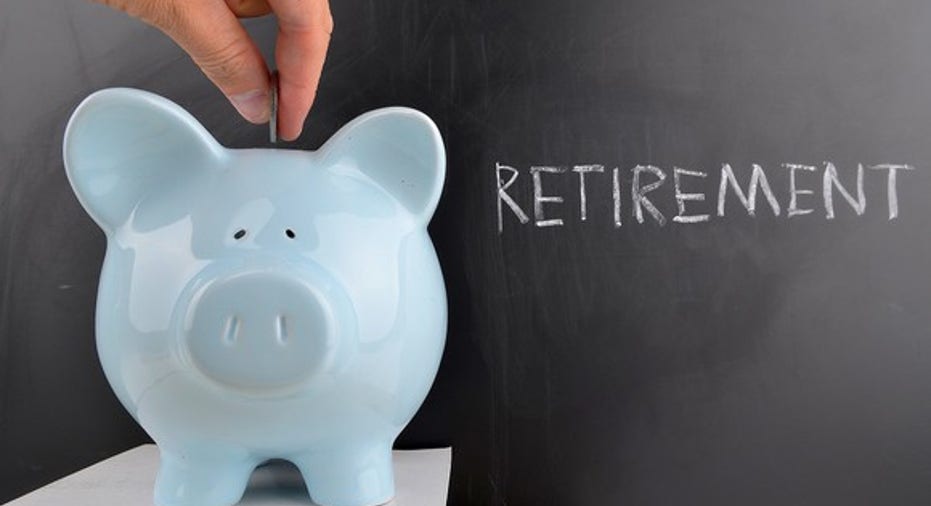 When you're ready to put retirement planning in your own hands, opening an IRA would be a logical leap. But before jumping in with both feet, it's important to understand how the broker you choose will affect what you pay, and what you can invest in.
Let's look at one of the internet's most popular brokers, E*Trade, to review what it has to offer for IRA investors.
Commission prices and trading costs
Commission prices have come a long way from E*Trade's early days, when transactions were priced at $40 each. Today, the most common trade types (stock and ETF trades) start at less than $10 each.
| Stocks and ETFs | Stock Options | Mutual Funds |
| --- | --- | --- |
| $9.99 per trade | $9.99 + $0.75 per contract | $19.99 per purchase |
Data source: company website.
E*Trade offers lower prices to its most active traders, who see commissions fall to $7.99 when they make 150 trades or more in a calendar quarter. But even low-volume investors can score some discounts thanks to the company's lengthy list of fee-free mutual funds and commission-free ETFs. And don't forget the perks for signing up -- special offers for new IRAs include commission-free trades and cash bonuses.
Mutual fund selection and commission-free ETFs
E*Trade isn't just about stocks or stock options trading. The platform has more than 8,000 mutual funds to choose from, of which roughly one-third are no-transaction-fee funds that you can invest in for free!
| Total Mutual Funds | No-Load, No-Transaction-Fee Funds (NTF) | Commission-Free ETFs |
| --- | --- | --- |
| More than 8,000 | More than 2,600 | More than 100 (Wisdom Tree, Global X, and more) |
Data source: company website.
Investors who typically use ETFs should spend some time with its list of commission-free choices. Itscommission-free ETFs are primarily niche funds that focus on specific investing styles (such as dividend stocks) or sectors and geographies, which aren't as common on other brokers' lists.
Minimum deposit requirement for E*Trade IRAs
E*Trade drops its typical initial minimum deposit of $500 for IRAs, thus allowing investors to start with whatever they please. Of course, some mutual funds have their own minimums, while stocks and ETFs have practical limitations (you'll need to have enough in your account to buy at least one full share). That said, a minimum deposit requirement won't get in the way of simply opening an account.
No minimum IRA accounts make it easy to balance the needs of your budget with the need to save for retirement. Image source: Getty Images.
International stocks and ADRs
E*Trade generally follows the discount brokerage "norm," offering limited access to international investments by way of ADRs or funds that hold foreign securities.
| Type of Investment | Availability |
| --- | --- |
| | Yes |
| Stocks traded on international stock markets | No |
| Mutual funds and ETFs of foreign stocks | Yes |
Data source: company.
Although E*Trade doesn't offer the ability to trade on international exchanges, many of the best-known companies around the world have ADRs listed in the United States. Toyota, Unilever, and BP are examples of companies that are primarily listed on international markets but also have a U.S. ticker. Therefore, small-cap investors may feel more limited than large-cap investors as smaller companies are less likely to have an ADR.
Mobile app
Most brokers make it possible to manage your portfolio on the go with a mobile trading app for phones or tablets. Here's how E*Trade's users recently rated its mobile app on popular platforms, with ratings as of Feb. 1, 2017:
| Apple App Store | Google Play |
| --- | --- |
| 1.9 stars | 3.9 stars |
Data source: relevant app stores.
IRA account fees
Some brokers charge annual maintenance fees (for keeping an account open) or inactivity fees (for failing to meet the brokers' minimum trading requirements). We don't need to spend too much time here, as E*Trade doesn't charge a maintenance or inactivity fee on IRAs, but keep these fees in mind while you search for the best broker for your IRA.
Research and retirement planning tools
E*Trade customers receive access to a large library of research reports and insights. Brokerage customers enjoy access to third-party research from S&P Capital IQ, Morningstar, and Thomson Reuters, just to name a few companies from a long list of providers.
For retirement planning, the company'sMy Virtual Advisor tool can help you design a portfolio based on inputs that include your retirement timeline, income, and risk tolerance. The free tool is pretty handy and can spit out a model portfolio in just a few minutes.
Is E*Trade right for your IRA?
Investors can find a lot to like about E*Trade as a broker for their traditional or Roth IRA. Its research library includes some best-known third-party outfits, and it offers a unique assortment of commission-free ETFs. That said, its commission prices aren't necessarily the lowest, and commission discounts are reserved for only the most active traders.
The truth is that no broker is the one-size-fits-all solution to every investor. What really matters is how the broker fits inside the specific needs of your portfolio. To be clear, The Motley Fool does not endorse any particular brokerage, but we can help you find one that is a good fit for you. VisitFool.com's IRA Centerto compare leading discount brokers, and see if you qualify for a special offer just for opening an account.
10 stocks we like better thanWal-MartWhen investing geniuses David and TomGardner have a stock tip, it can pay to listen. After all, the newsletter theyhave run for over a decade, the Motley Fool Stock Advisor, has tripled the market.*
David and Tomjust revealed what they believe are theten best stocksfor investors to buy right now... and Wal-Mart wasn't one of them! That's right -- theythink these 10 stocks are even better buys.
Click hereto learn about these picks!
*StockAdvisor returns as of December 12, 2016The author(s) may have a position in any stocks mentioned.
Jordan Wathen has no position in any stocks mentioned. The Motley Fool recommends WisdomTree Investments. The Motley Fool has a disclosure policy.