Erdogan renews promise for strong Turkish economy by 2023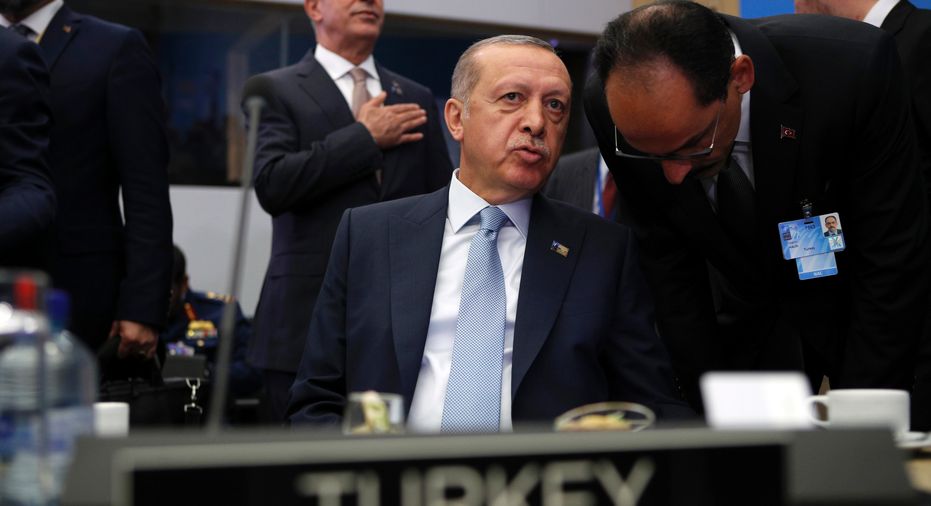 Turkish President Recep Tayyip Erdogan has opened his Cabinet's first meeting since taking office in a new term with sweeping powers, renewing a promise to make Turkey one of the world's top economies.
Turkey this week formally switched to an executive presidential system, which critics say concentrates too many powers in the hands of the president. Erdogan maintains the new system will improve governance and bring security and stability to the country.
He has appointed a 16-member Cabinet including his son-in-law, Berat Albayrak, as treasury and finance minister, raising concerns in financial circles over Turkey's fragile economy.
In a ceremony marking the new Cabinet's first meeting Friday, Erdogan repeated his determination to ensure Turkey joins the world's top 10 economies by 2023 when Turkey marks the centenary of the republic.