Envestnet Guides Toward Further Weakness as Earnings Fall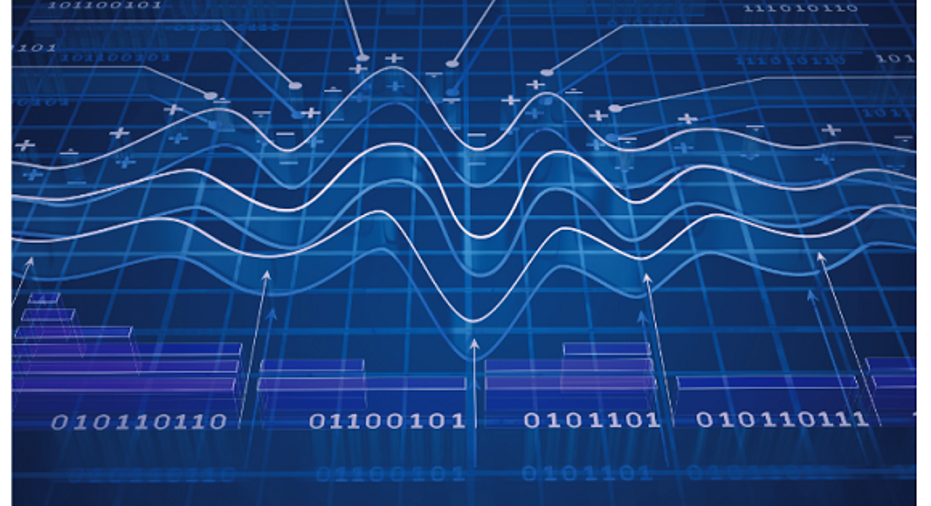 Image: Envestnet.
Serving the financial industry can be lucrative for businesses, and Envestnet has reaped its share of rewards for helping to provide investment advisors with the back-office support and management systems they need to concentrate on their own business activities. Coming into Thursday's first-quarter financial report, Envestnet investors had expected that, despite ongoing strong sales growth, earnings would likely take a hit.
Although the company's decline on the bottom line wasn't as extensive as feared, Envestnet's future guidance created new concerns about the impact of the recent turbulence in the financial markets. Let's take a closer look at what Envestnet said, and whether it can get moving back in the right direction in the future.
Envestnet deals with a setbackEnvestnet's first-quarter results weren't bad, but they didn't replicate the unqualified success that some investors have gotten used to seeing. Adjusted revenue rose 37%, to $132 million, almost exactly meeting the expectations of those following the stock.
However, the company posted a 7% drop in adjusted net income, and that produced adjusted earnings of $0.18 per share. That was $0.03 better than the consensus forecast among investors, but it was still almost 20% lower than the year-ago quarter's results.
Looking more closely at Envestnet's operating metrics, the provider still recorded some positive results. Assets under management and administration were up 18% year over year, to $303 billion. The company has brought on more than 400,000 new fee-based accounts during the past year, hitting the 1.4 million mark. Almost 36,000 advisors are now using the asset platform, and another 14,000 or so are taking advantage of Envestnet's licensing platform.
Gross sales came in at $26.5 billion, and net inflows amounted to almost $10.6 billion. Favorable markets added $2.7 billion to assets under management.
The newly acquired Yodlee unit also kept ramping up. Adjusted revenue amounted to $28.9 million for the quarter. The business produced adjusted EBITDA of $3 million.
CEO Jud Bergman was pleased with Envestnet's progress. "First-quarter results reflect ongoing support and growth among our advisors and financial institutions," Bergman said, "adding over 2,000 advisors to the platform and increasing subscription and licensing revenue." The CEO also pointed to the company's product development teams in their efforts to make its platforms more valuable to customers.
Can Envestnet get its earnings to rise?In particular, Envestnet is pushing for more innovations to bring value to investors. As Bergman sees it, the company has been "fully engaged on the integration of data aggregation and financial planning capabilities into the Envestnet platform portals." By doing so, Envestnet hopes that its customers will have a full picture of their clients' assets and financial information.
Yet some will find issue with Envestnet's view of what's ahead for the company. In its financial outlook for the second quarter, the company said that revenue will likely end up between $84 million and $85 million, with more than half of that coming from subscription and licensing revenue sources. Adjusted net income of $0.20 to $0.21 per share would be below the consensus estimate among investors, and more importantly, it would also represent a decline from year-ago figures. That won't come as welcome news to those who want to see Envestnet get back on its feet.
Envestnet shares have benefited from the rise in the overall stock market lately. However, as long as market-environment challenges remain for the company, the potential for its stock to lag the broader market is fairly high. Until the financial industry gets past the recent volatility, and finds ways to feel comfortable with changing market conditions, Envestnet investors might not be able to rely on the pace of growth that they've seen from the company in the past.
The article Envestnet Guides Toward Further Weakness as Earnings Fall originally appeared on Fool.com.
Dan Caplinger has no position in any stocks mentioned. The Motley Fool recommends Envestnet. Try any of our Foolish newsletter services free for 30 days. We Fools may not all hold the same opinions, but we all believe that considering a diverse range of insights makes us better investors. The Motley Fool has a disclosure policy.
Copyright 1995 - 2016 The Motley Fool, LLC. All rights reserved. The Motley Fool has a disclosure policy.