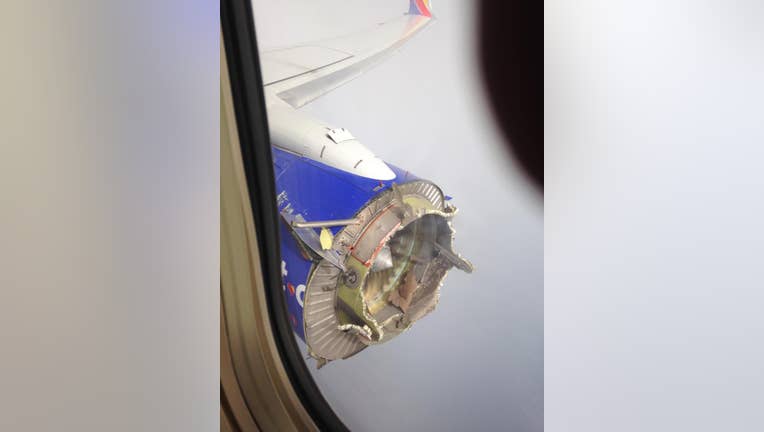 Investigators say that an engine fan blade on a Southwest Airlines jet broke off and the stub of the blade shows signs of metal fatigue.
The plane made a safe emergency landing last month in Florida after shrapnel from the broken engine hit the fuselage. The plane lost cabin pressure, and oxygen masks dropped down for passengers.
The National Transportation Safety Board issued an update Monday to its investigation of the Aug. 27 incident.
The agency said it found a 5-inch by 16-inch hole in the fuselage above the left wing.