Energy Transfer Equity LP Wins! Now What?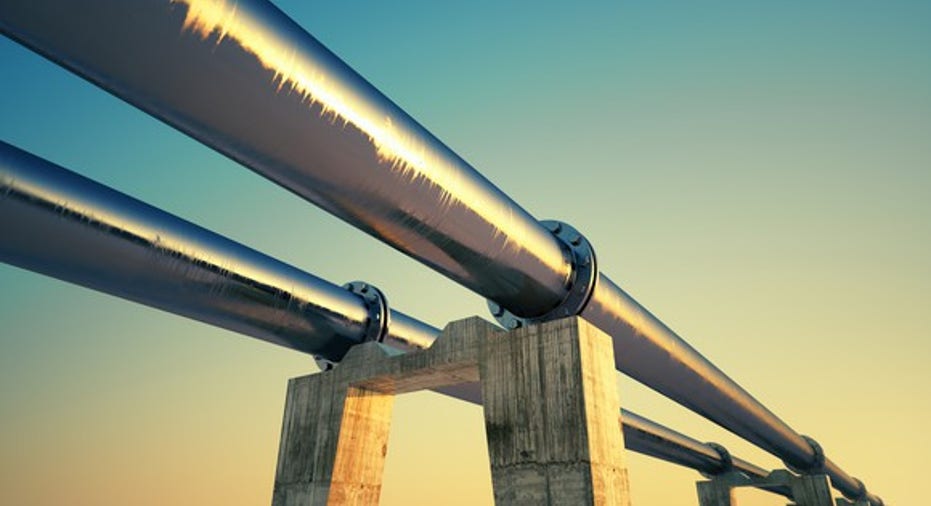 Image source: Getty Images.
Well, it was not for lack of trying. At least, that was the view of a Delaware judge who ruled in Energy Transfer Equity's favor on Friday, saying it did all it could to work out a tax dispute that was preventing it from closing its merger with Williams Companies . As a result, Energy Transfer Equity has the right to walk away from its embattled deal without paying a breakup fee. The question that remains is whether it will do that, or if it will wield its increased bargaining power to force Williams back to the negotiating table.
A lucky break
When Energy Transfer Equity struck its $32.9 billion takeover of Williams Companies last fall, the two pipeline giants ended up agreeing to a rather complex transaction structure. Under the terms of the deal, Energy Transfer Equity would form a new company, Energy Transfer Corp, which would be used to acquire Williams Companies. That complexity was needed because Energy Transfer Equity is a partnership, while Williams Companies is a C-Corp, which required the unique transaction structure to avoid triggering additional taxes.
Unfortunately, Energy Transfer Equity's tax lawyers did not see the structure working as planned. This concerned the lawyers, which was why they were unable to render the necessary tax opinion that was required to close the transaction. Williams, however, disagreed and sued Energy Transfer Equity, saying it was using this tax problem as an excuse not to hold up its end of the bargain because it now wanted out of the deal.
According to the judge's ruling, it did not matter that Energy Transfer wanted out of the deal. The judge was persuaded that the problem was indeed unresolvable, which allows Energy Transfer Equity to walk away. The judge went so far as to say that, "If a man formerly desperate for cash and without prospects is suddenly flush, that may arouse our suspicions. Nonetheless, even a desperate man can be an honest winner of the lottery." In other words, Energy Transfer Equity caught a lucky break and is now free from this burdensome deal.
What's next?
It would appear the deal is as good as dead. While it's still possible Energy Transfer and Williams Companies will try to hash out an 11th-hour agreement to save their merger, that outcome is growing highly unlikely. Energy Transfer Equity has made it clear that it no longer views an acquisition of Williams Companies as an attractive proposition. For example, it slashed the expected merger synergies from nearly $2 billion to next to nothing because of the collapse of oil prices and the tightening of the energy credit markets.
Because of this, it looks much more likely that Energy Transfer will choose to simply walk away. The market never liked the transaction and had grown increasingly worried about Williams Companies' financial state in part because of weakness at its MLP, Williams Partners . In particular, the market is concerned about Williams Partners' over-reliance on beleaguered natural gas giant Chesapeake Energy , which currently provides 20% of its gathering and processing revenue. Given Chesapeake Energy's weakened financial state, there is a growing concern it might not be able to live up to its contractual agreements. Those concerns are on top of worries about how Williams Partners will fund its growth going forward because of its weak distribution coverage ratio and the tightening of the credit markets. These are headaches Energy Transfer Equity does not need right now.
Investor takeaway
Energy Transfer Equity scored a huge court victory last week, winning the right to walk away from its troubled merger with Williams Companies. Given how unattractive the transaction has become, it is likely to walk away from the deal completely instead of trying to hash out a revised agreement. While the company initially thought this deal would transform it into a top-tier energy infrastructure company, it quickly realized that even the best ideas can fail if the timing is off.
The article Energy Transfer Equity LP Wins! Now What? originally appeared on Fool.com.
Matt DiLallo has no position in any stocks mentioned. The Motley Fool has no position in any of the stocks mentioned. Try any of our Foolish newsletter services free for 30 days. We Fools may not all hold the same opinions, but we all believe that considering a diverse range of insights makes us better investors. The Motley Fool has a disclosure policy.
Copyright 1995 - 2016 The Motley Fool, LLC. All rights reserved. The Motley Fool has a disclosure policy.