Energy Shares Weigh on Wall Street as Oil Retreats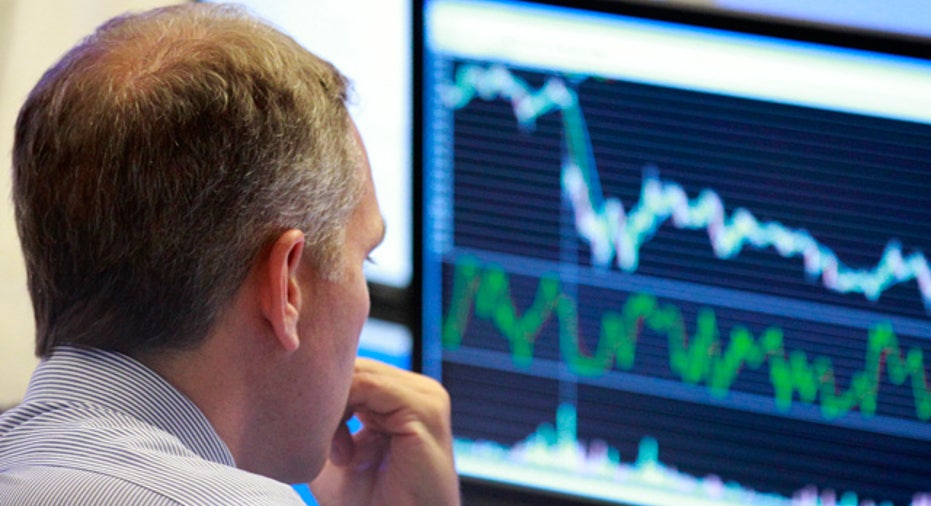 FOX Business: The Power to Prosper
Energy shares were the worst performers on Friday by a wide margin, pushing Wall Street off the highest levels since 2008, after oil and gasoline prices succumbed to heavy selling pressure.
Today's Markets
The Dow Jones Industrial Average fell 2.7 points, or 0.02%, to 12978, the S&P 500 dipped 4.5 points, or 0.32%, to 1370 and the Nasdaq Composite slumped 12.8 points, or 0.43%, to 2976.
Stocks ended the week only little changed: The Dow drifted lower by 0.05%, the S&P 500 gained 0.3% and the Nasdaq crept 0.4% for the upside. Despite the relatively anemic performance, the Dow and S&P are hovering about the highest levels since 2008, while the Nasdaq ended the week right near the highest levels in 12 years.
While equity markets have been reasonably tame recently, oil has been the subject of several large swings. After prices settled on Thursday, an Iranian media outlet reported a Saudi Arabian oil pipeline exploded, sending Brent crude prices, which are the European benchmark, soaring to levels not seen since 2008. As Saudi officials began spreading word that the report was untrue, prices have moderated somewhat.
The U.S. contract traded in New York fell $2.14, or 2%, to $106.70 a barrel. Still, futures are roughly 10% for 2012 thus far. New York Harbor RBOB gasoline sold off by 2.4% to $3.272 a gallon. A gallon of regular at the pump costs $3.741 on average nationwide, up from $3.645 last month and $3.427 last year, according to the AAA Fuel Gauge report.
Gold fell $9.00, or 0.52%, to $1,713 a troy ounce.
On the day, energy stocks were under pressure across the board. Oilfield servicing companies like Schlumberger (NYSE:SLB), Halliburton (NYSE:HAL) and Baker Hughes (NYSE:BHI) took big hits, while integrated energy names like ExxonMobil (NYSE:XOM) and ConocoPhillips (NYSE:COP) fell by a smaller margin on a percent basis.
Industrials, like Caterpillar (NYSE:CAT), and financials, like American Express (NYSE:AXP), struggled as well.
On the other end of the spectrum, consumer staples like Sarah Lee (NYSE:SLE) and Kraft Foods (NYSE:KFT) performed solidly.
Equity Volatility Falls
As Wall Street's performance has picked up, volatility has plunged. The CBOE's VIX, which is sometimes referred to as an equity fear gauge, presently trades at 17.3, having spiked to nearly 43 in September of last year, which was the highest since the financial crisis.
"We view these drops as symptomatic of a less anxious and potentially more range-bound market context," analysts at Barclays Capital wrote in a note to clients on Friday.
In corporate news, shares of local-review website Yelp (NYSE:YELP) soared 60% in their debut on the New York Stock Exchange. Elsewhere, Union Pacific (NYSE:UNP) chief executive and president James Young said on Friday he will be taking a medical leave of absence after being diagnosed with pancreatic cancer.
There are no major U.S. economic reports on tap for the day.
On the European front, EU officials are expected to sign off on a bailout package Greece needs to stave off a default during the middle of next week.
The euro slid 0.48%, while the U.S. dollar rose 0.62% against a basket of six world currencies.
Foreign Markets
European blue chips fell 0.1%, the English FTSE 100 dropped 0.34% to 5911 and the German DAX slumped 0.29% to 6921.
In Asia, the Japanese Nikkei 225 rose 0.72% to 9777 and the Chinese Hang Seng jumped 0.81% to 21562.