Energy: Huntington Ingalls' Forgotten Business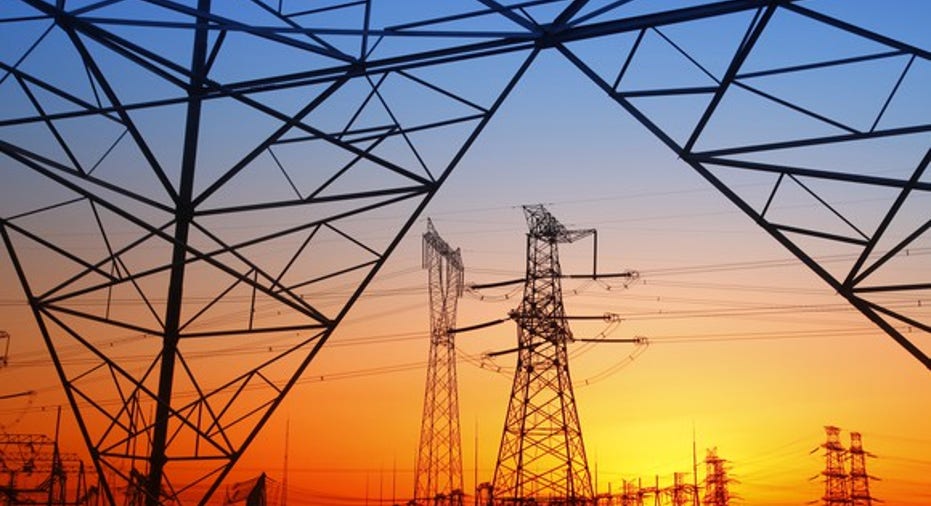 Invest in energy? Great idea! What could possibly go wrong? Image source: Getty Images.
Hey! Did you hear the news? Huntington Ingalls has a new vice president of energy programs! (All together now: "What? Huntington Ingalls has an energy program?")
Indeed it does. And last week, the nation's premier builder of nuclear-powered aircraft carriers (and one of its two builders of nuclear-powered submarines) announced that it has named Michael Lempke to take over for current boss Pete Diakun at the end of the year.
Specifically, Lempke will be in charge of energy programs at Newport News Shipbuilding, the Huntington Ingalls division responsible for building nuclear-powered surface ships and submarines. It's an important post within Huntington Ingalls' largest business division, whence originate roughly 70% of corporate revenue and 55% of profits (according to data from S&P Global Market Intelligence).
But believe it or not, it doesn't encompass all of Huntington Ingalls' energy businesses. In fact, there's an entirely "other" business you may never have heard of.
In "other" news...
In addition to Newport News Shipbuilding's nuclear work, Huntington also maintains a pure-play energy division devoted to oil and gas projects, which was acquired when Huntington bought UniversalPegasus International Holdings back in 2014. This new business is only tangentially related to the company's primary objective of building warships for the military. It's so far from the core business, in fact, that when Huntington describes it in its official filings with the SEC, it calls this division its "other" division.
With a staff of 600 employees, "other," says Huntington, provides "project management, engineering, and construction management for the oil and gas industry." It's not as sexy a business as nukes -- and in the current depressed oil-price environment, it's not nearly as profitable as nukes. In fact, according to data from S&P Global, over the past 12 months, "other" generated only $134 million in business (less than 2% of the company's total revenue) for Huntington. It also lost $134 million in profits.
A mistake of historic proportions
This is not how things were supposed to work out.
In fact, when Huntington Ingalls bought UniversalPegasus two years ago, then (and still) CEO Mike Petters hailed the acquisition as "an opportunity to create further value for our stakeholders while entering the growing oil and gas market with a reputable and established company." Back then, though, UniversalPegasus boasted a workforce of 1,500 souls -- 60% of whom, it seems, have since left. This fact alone suggests that things are not going well at "other." Huntington Ingalls never disclosed how much it paid for the acquisition, but investors in the company are still paying the price.
Last year, for example, the $134 million lost at "other" cost Huntington Ingalls 15% of the profits it might otherwise have earned. Simply by not having bought "other," Huntington could have kept its purchase price in the bank, and earned 17% more profit last year -- $11.08 per share, instead of the $9.44 it actually earned. At the stock's current 17-times-earnings multiple, that implies that Huntington Ingalls' stock would be worth nearly $28 more today than the stock is now selling for, burdened by "other." Shares that are worth $160 a share todaycould theoretically have been worth $188.
So what's the moral of this story? Bigger isn't always better, and there's a reason ill-considered acquisitions are referred to as "diworsification." Sometimes, it's better for a company just to keep its wallet in its pocket.
The article Energy: Huntington Ingalls' Forgotten Business originally appeared on Fool.com.
Rich Smithdoes not own shares of, nor is he short, any company named above. You can find him onMotley Fool CAPS, publicly pontificating under the handleTMFDitty, where he's currently ranked No. 288 out of more than 75,000 rated members.The Motley Fool has no position in any of the stocks mentioned. Try any of our Foolish newsletter services free for 30 days. We Fools may not all hold the same opinions, but we all believe that considering a diverse range of insights makes us better investors. The Motley Fool has a disclosure policy.
Copyright 1995 - 2016 The Motley Fool, LLC. All rights reserved. The Motley Fool has a disclosure policy.