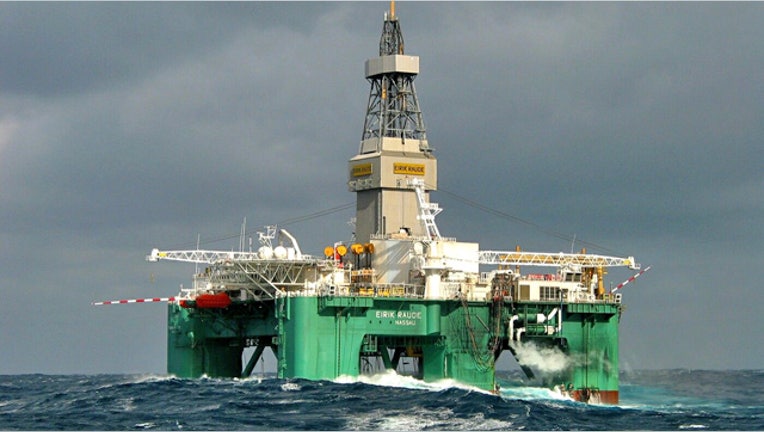 U.S. equity markets saw a sharply lower open on Tuesday morning as oil prices dropped and energy names led the declines.
Here's what to watch ahead of the opening bell.
1. Energy Earnings
---
It was a rough quarter for the world's energy companies in the fourth quarter thanks to multi-year low oil prices, earnings score cards showed Tuesday.
Exxon Mobil (NYSE:XOM), the world's largest publicly-traded energy company, reported fourth-quarter earnings that beat expectations. Earnings per share of 67 cents on revenue of $59.81 billion came in well above analysts' expectations for 63 cents on sales of $51.35 billion. Despite the beat, the company logged the smallest profit since 2002, and a 58% drop from the same time the year prior. Exxon said during the period, its oil and gas output increased 4.8%.
Meanwhile, British Petroleum (NYSE:BP) saw its biggest annual loss in 2015, and moved to slash 7,000 jobs, nearly 9% of its workforce, by the end of next year. In 4Q, the company booked a $6.5 billion loss. The company's CEO said in a statement BP continues to move "rapidly" to adapt and rebalance the changing environment, while also trying to keep costs low.  The results come a day after Standard and Poor's rating agency put the company on the path to a credit downgrade.
2. Auto Sales
---
Carmakers were set to report their monthly sales figures on Tuesday. After a record year in 2015 thanks to cheap gas and economic growth, sales were expected to decline of between 0.5% and 5% in January thanks to a snowstorm that crippled the Northeast and kept customers out of the showroom.
However, Fiat Chrysler (NYSE:FCAU), the first to release figures, said it saw its 70-straight month of year-over-year monthly sales gains. The company said sales rose 7% with Jeep SUV and Ram pickup truck sales leading the way.
3. Alphabet
---
Shares of Google's (NASDAQ:GOOGL) parent company continued to soar in the pre-market after handily beating Wall Street's quarterly earnings expectations Monday after the closing bell. Alphabet reported adjusted earnings of $8.67 on revenue excluding traffic-acquisition costs of $17.27 billion. Wall Street expected profits per share of $8.10 on ex-TAC revenue of $16.89 billion. Strong mobile ad sales led the company to the strong results.
It was the first time the company reported earnings under the new structure, and the first time Wall Street had visibility into Google's exact operating figures. Google's operating profit margin was 31.9% compared to Alphabet's 25%. Google houses the company's Internet-related businesses including ads, maps, YouTube and hardware like its Chromebook laptops.
4. Yahoo
---
The Internet search giant will take the wraps off its quarterly earnings after the bell on Tuesday, but it might not necessarily be the headline figures that Wall Street is waiting to sink its teeth into. Rather, investors await Yahoo (NYSE:YHOO) CEO Marissa Mayer's plan to turn around its struggling core business or push ahead with a proposed spinoff of its Alibaba (NYSE:BABA) stake.
The company has been under scrutiny for several months amid activist pressure to ditch the spinoff proposal for its Alibaba shares, opting instead to spin off its core business.
In the meantime, the Wall Street Journal, on Monday, reported the company has plans to announce cuts to 15% of its 11,000-person workforce to unspecified units.
5. Oil Prices
---
As has been the pattern for nearly the last two years, global oil prices continued to plunge Tuesday as hopes for an emergency meeting among the world's biggest oil producers to discuss possible production cuts faded. Further, Standard & Poor's piled on the market's fears when it lowered Royal Dutch Shell (NYSE:RDSA) and said it sees a significant likelihood of downgrades for other European integrated oil and gas companies in the coming weeks, according to Bloomberg.
Oil prices have fallen more than 70% from their record highs set in 2008.