Endurance Specialty Holds Up Much Better Than Expected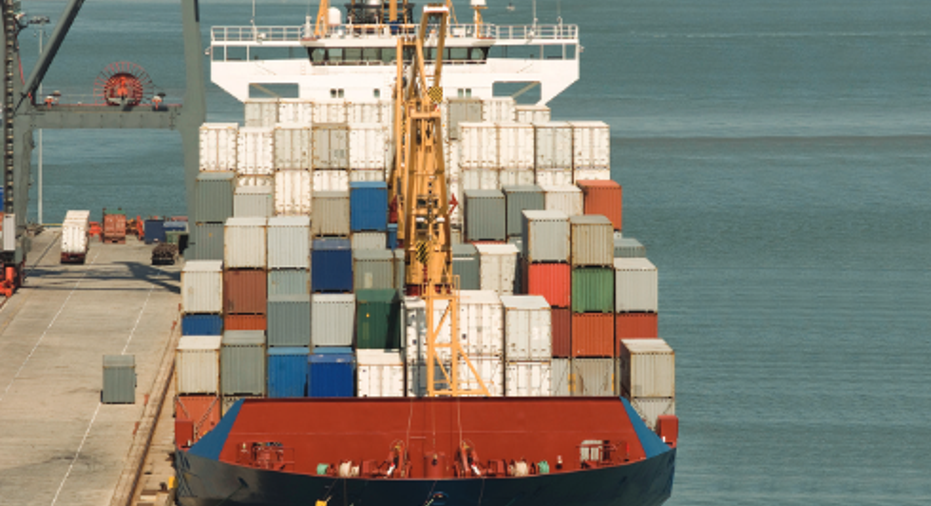 Endurance provides marine insurance coverage. Image: Endurance Specialty Holdings.
The insurance business relies on finding customers willing to pay premiums for risk protection that can still allow an insurer to make a profit. Endurance Specialty Holdings has historically done a good job of finding profitable business opportunities, and its purchase of Montpelier Re helped it grow substantially. Yet coming into its first-quarter financial report on Monday, Endurance investors were prepared to see a large drop in earnings per share, due largely to the boost in share counts following the acquisition. That drop came to pass, but it wasn't as severe as many had feared. Let's take a closer look at the latest from Endurance Specialty with an eye toward what to expect from the future.
Endurance Specialty keeps moving in the right directionEndurance Specialty's first-quarter results had plenty of good news. Gross premiums written climbed at a 24% rate to $1.61 billion, and net premiums rose at a similar rate to hit almost $939 million. That was less than the roughly $1 billion in net premiums that investors were expecting, but net income was up 6% to $106.4 million. That worked out to $1.58 per share, which was $0.34 more than the consensus forecast among those following the stock.
Taking a closer look at Endurance's financials, book value posted a decent gain of 2.4% over the past three months, hitting $67.03 per share as of March 31 despite the stock market's choppy performance over that timeframe. Combined ratios improved by 4.5 percentage points to 77.9%, with another quarter of extraordinarily favorable prior-year loss reserve development and less than one percentage point in losses from catastrophic events.
In looking at Endurance's two main segments, some traditional relationships got reversed. The traditional Insurance segment posted a solid 13% increase in gross premiums, sending net premiums up by more than a fifth based primarily on the strength of non-agricultural policies. But combined ratios for the segment worsened to 89.5%, and lower commodity prices weighed on the unit's overall results. Geographical expansion and efficient underwriting helped bolster growth as well.
The reinsurance segment, however, outperformed the traditional insurance area. Gross premiums jumped 37%, with acquired business in the catastrophe and property insurance lines coming from Montpelier Re adding more than $107 million to Endurance's total book of business in reinsurance. Combined ratios improved sharply, falling almost eight percentage points to 66.8%. Only the professional-lines area held back positive results in specialty, casualty, and catastrophe reinsurance, and lower overhead expenses also contributed to growth.
CEO John Charman was happy about the successes that Endurance has had. "Our combined ratio of 77.9% reflects both the continuing high quality of our global underwriting activity as well as the very successful integration of our acquisition of Montpelier," Charman said. In addition, the CEO was pleased to find that the acquisition and "our speedy and smooth operational integration has generated the planned expense synergies that are already clearly visible in our financial results."
What's ahead for Endurance Specialty?Endurance Specialty respects the fact that the future is uncertain, but the company is still optimistic about its future prospects. As Charman put it, "Endurance is now able to fully leverage the significant global investments that we have made over the last three years in people, products, geographies, systems, and analytics to positively differentiate our underwriting performance and profitability regardless of how challenging market conditions may be."
Yet Endurance also needs cooperation from the markets. During the quarter, Endurance's net investment income fell by almost three-fourths to $11.2 million, with a total return of just 1.06% for the quarter. Alternative investment funds and high yield loan funds were extremely poor performers, posting losses rather than the year-earlier gains that Endurance had gotten from such investments in the first quarter of 2015.
Nevertheless, Endurance has put itself in a strong position going forward. Even though the ebb and flow of the insurance and reinsurance markets will inevitably impose cyclical fluctuations on its results, Endurance Specialty Holdings has great potential to remain a key player in the global insurance market and take advantage of opportunities as they arise.
The article Endurance Specialty Holds Up Much Better Than Expected originally appeared on Fool.com.
Dan Caplinger has no position in any stocks mentioned. The Motley Fool recommends Endurance Specialty. Try any of our Foolish newsletter services free for 30 days. We Fools may not all hold the same opinions, but we all believe that considering a diverse range of insights makes us better investors. The Motley Fool has a disclosure policy.
Copyright 1995 - 2016 The Motley Fool, LLC. All rights reserved. The Motley Fool has a disclosure policy.