Emmy suspense: 'Mad Men' eyes a record; Viola Davis, Taraji Henson vie for history-making win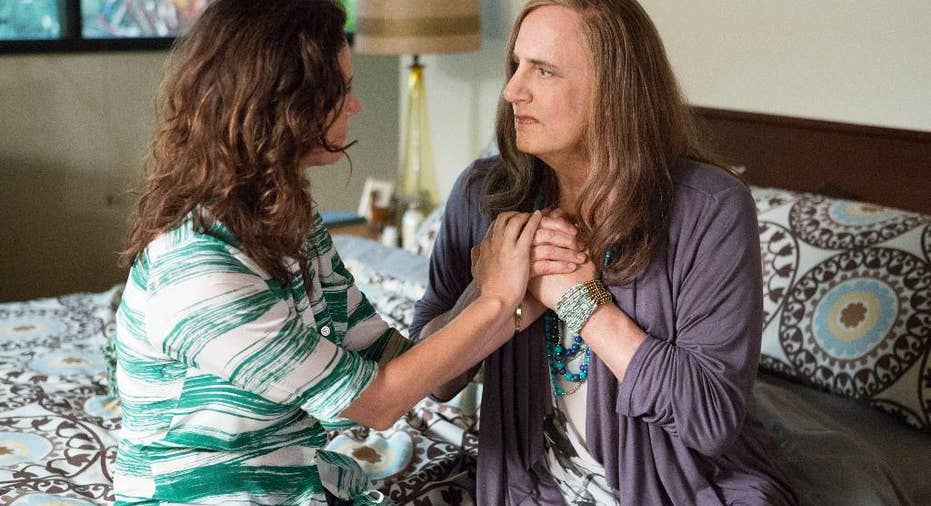 The Emmy Awards, television's annual celebration of itself, are always a big night. But this Sunday's ceremony may end up supersized.
Performers and shows could be setting records and making breakthroughs at the 67th prime-time Emmys.
Viola Davis of "How to Get Away with Murder" or Taraji P. Henson of "Empire" have a chance to become the first African-American to win as best drama series actress.
"I gotta win! I gotta win for history!" an exuberant Henson said when asked about the prospect last May.
Gender-identity issues brought to the fore by Caitlyn Jenner and others likely will be a notable part of the ceremony airing live on Fox with host Andy Samberg.
"Transparent" star Jeffrey Tambor, considered a front-runner for the best comedy actor trophy, would earn the first Emmy for portrayal of a transgender character.
Bradley Whitford received a guest-actor trophy for his cross-dressing "Transparent" character at the creative arts Emmys last weekend.
The freshman Amazon series is a contender for best comedy honors, and a victory would make it the first online program to capture top series honors.
Others vying for that crown are the Netflix series "House of Cards" and "Orange is the New Black." They became competing siblings when the TV academy moved "Orange" from the comedy to drama category.
"Game of Thrones," this year's top nominee overall, could make a notable showing with a best drama victory: It would become the second fantasy or sci-fi show to get the award, following "Lost" in 2005.
Its competition includes the final season of "Mad Men," poised to set a record as the most honored drama series ever with a fifth award. The cast hasn't fared as well, never winning despite repeated nods.
Making a last stand are star Jon Hamm, whose portrayal of troubled ad man Don Draper has been nominated for each of the drama's eight seasons, along with best actress nominee Elisabeth Moss and supporting actress contender Christina Hendricks.
When it comes to ratings, Fox is counting on more than the audience's love of TV as the attraction. "Fox NFL Sunday" is broadcasting from the red carpet and the Philadelphia Eagles-Dallas Cowboys telecast precedes the awards.
Having football as the lead-in to 2013's Emmys made the ceremony a winner for CBS with 17.8 million viewers, the biggest audience in eight years. Last year's 15.6 million viewers was the second-highest total for the period.