Emerson Electric Remains on Track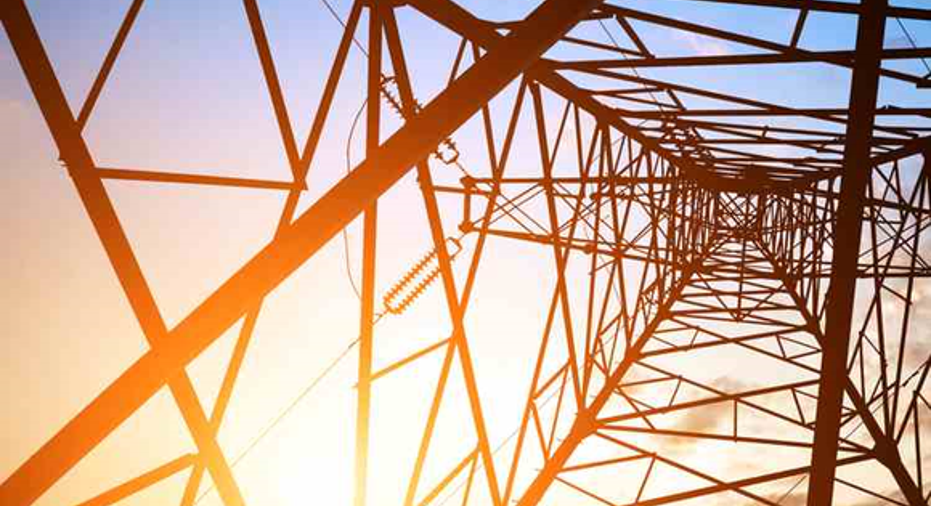 Another quarter and another set of tough end-market conditions for (NYSE: EMR). It almost feels like the company has spent the last two years firefighting deteriorating end markets. To be fair, though, its management hasn't stood still. Restructuring plans are afoot, even while the recent second-quarter results confirmed ongoing tough conditions. Let's take a look at the key themes and numbers from the earnings.
OIL AND GAS SPENDING REMAINS DIFFICULT FOR EMERSON ELECTRIC. IMAGE SOURCE: EMERSON ELECTRIC.
Emerson Electric second-quarter earnings: The raw numbers A look at the headline numbers:
Reported sales declined 9% while underlying sales fell 5%, at the midpoint of previous guidance for a decline of 5% to 6%.
Earnings before income taxes fell 62% to $608 million.
Adjusted EPS of $0.66 came in ahead of previous guidance for $0.60 to $0.65.
The second-quarter numbers came in pretty much in line with expectations and management reiterated its full-year guidance:
Third-quarter adjusted EPS expected to be around $0.85, flat compared to the same period last year.
Full-year underlying sales expected to decline by 2% to 5%.
Full-year adjusted EPS guidance for $3.05 to $3.25.
Superficially, it was an uneventful quarter, but understanding the nuance is key, because there was a lot more going on beneath the surface.
Mixed end markets In a nutshell, Emerson reported a mixed set of end markets in the second quarter. On a geographical basis, CEO David Farr outlined that Europe was a bit better than he expected a few months ago, while the U.S. and the industrial segmentcontinued to be challenging in certain segments -- "even weaker within the U.S. marketplace," he said. Meanwhile, the rest of the world met his expectations.
Farr's commentary on the U.S. may appear worrying, but it's probably a consequence of the company's heavy oil and gas exposure. Indeed, industry peer also reported that "challenging heavy industry end markets, particularly oil and gas, outweighed modest growth in the consumer and automotive verticals."
If anything, capital spending plans in the oil and gas sector appeared to have been further curtailed in the quarter. When discussing the oil and gas customers' spending plans on the earnings call, Farr predicted that "they'll continue to be tight in places like North America and they are going to be very, very tight relative to spending." He added, "I just don't see that bounce back until later in 2017 or early 2018."
Moreover, Emerson's traditionally most important segments -- process management and industrial automation -- saw significant declines in underlying sales -- 9% and 10%, respectively -- with oil and gas as the usual suspects. The immediate future doesn't look much better, with three-month trailing orders in process management to March declining 10% to 5%, and 15% to 10% in industrial automation.
POWER SPENDING IS STARTING TO IMPROVE. IMAGE SOURCE: EMERSON ELECTRIC.
Not just about oil and gasIt's obviously not good news, but then again, Emerson doesn't just sell into the energy sector. Two of its smaller segments (climate technologies and commercial and residential solutions) both reported underlying sales growth of 2% in the quarter and management sees favorable end-market conditions driven by the U.S. construction market -- it's not all doom and gloom. Moreover, the soon-to-be spun off or sold network power segment saw demand improving in data center and telecom spending. Three-month trailing orders to March were up 10% to 15%.
Delivering on expectations?In addition, Farr gave updates on two key markers of performance. Going back to the investor conference in March, he predictedthat the company's order book would turn positive in April and sales would turn positive on a year-over-year basis in the third and fourth quarters.Meanwhile, guidance for flat sales in the third quarter suggests Emerson is a little bit behind schedule, but it's only significant if you split hairs.
Looking aheadIt was a decent quarter under the circumstances. The company's plans to spin off or sell the network power segment remain on track, and investors can look forward to a more focused company in the future when the restructuring is completed. Emerson is pretty much on target with its plans for 2016, and there isn't much about the second-quarter results that changes the investment thesis behind buying the stock.
The article Emerson Electric Remains on Track originally appeared on Fool.com.
Lee Samaha has no position in any stocks mentioned. The Motley Fool recommends Emerson Electric. Try any of our Foolish newsletter services free for 30 days. We Fools may not all hold the same opinions, but we all believe that considering a diverse range of insights makes us better investors. The Motley Fool has a disclosure policy.
Copyright 1995 - 2016 The Motley Fool, LLC. All rights reserved. The Motley Fool has a disclosure policy.