Embraer Bags a Long-Awaited Order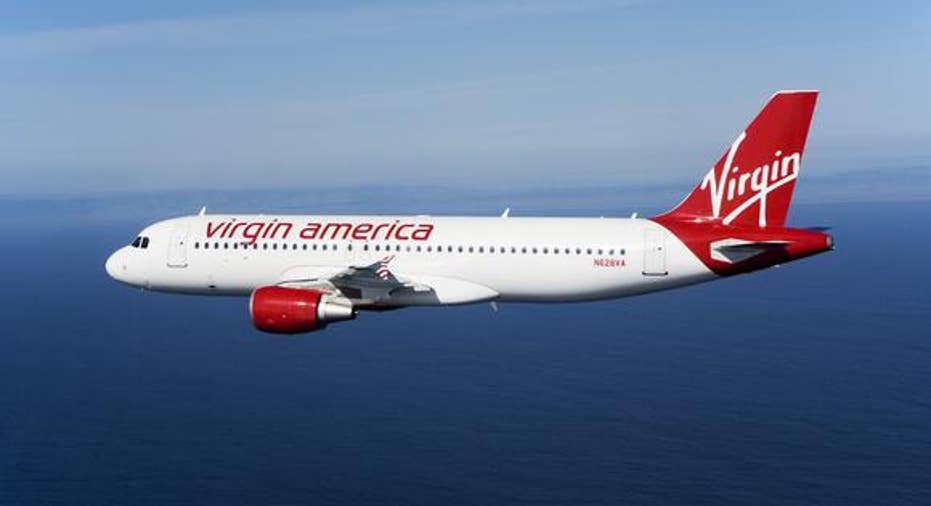 On Tuesday, Alaska Air announced that its Horizon Air subsidiary had placed a firm order for 30 Embraer E175 regional jets. The new planes are scheduled for delivery between 2017 and 2019.
Alaska Air just ordered 30 Embraer E175s -- with another 33 options. Image source: Embraer.
This order was hardly a surprise -- back in January, Alaska signaled its intention to order 30 regional jets, and Embraer was the runaway favorite to win its business. Nevertheless, nailing down this deal is an important step as Embraer looks to keep production on an upward trajectory as it begins the transition to its next-generation E2 models.
Alaska bets on regional jetsAlaska's new regional jet order has two main purposes. First, 15 of the company's Bombardier Q400 turboprops have leases expiring in 2018.
Embraer's E-Jets are known for being extremely comfortable, especially by comparison to the relatively cramped Q400 turboprop. With competition from Delta Air Lines mounting in Seattle, Alaska doesn't want to offer an inferior passenger experience. Thus, rather than extending the 15 expiring Q400 leases, those planes will be replaced with E175s.
Second, Alaska sees a lot of growth opportunities on "long-and-thin" routes that can't support mainline-sized planes. (At least not yet.) Alaska has used E175s from contract partner SkyWest to open new routes like Seattle-Milwaukee, a 1,700-mile route that wouldn't have been viable for Alaska with any other plane.
Alaska Air has realized that not every route can support a 737 jet. Image source: The Motley Fool.
Alaska says that the new E175s will begin flying at Horizon in the spring of 2017, operating on longer routes from the Pacific Northwest.
Filling in Embraer's order bookEmbraer plans to deliver 105 to 110 commercial jets this year. As of the end of 2015, it had 246 firm orders for current-generation E-Jets in its backlog. Entering the year, Embraer probably needed 100 to 150 more orders for first-generation jets to keep production steady as E2 jet production ramps up between now and 2020.
Alaska's order -- Embraer's first major aircraft deal of 2016 -- gets Embraer a long way toward that goal. The company was able to fill some of its remaining 2017 delivery slots while also securing numerous orders for 2018, when it will still be delivering mainly first-generation jets.
More opportunities aheadAlaska Air's recent move to acquire Virgin America could lead to further sales opportunities for Embraer. Virgin America operates only mainline aircraft today. That policy keeps costs down, but it limits the number of routes that are viable. As a result, Virgin America only serves 24 airports today, compared to 111 for Alaska Air.
After the Alaska Air-Virgin America merger closes later this year, Alaska may investigate the possibility of adding regional jet service in Virgin America's key focus cities of San Francisco and Los Angeles. The goal would be the same as in Alaska's main hubs of Seattle and Portland: capturing opportunities on routes with less traffic.
Alaska may eventually deploy regional jets in Virgin America's focus cities. Image source: Virgin America.
This could help the combined company quickly expand its appeal to business travelers in San Francisco and Los Angeles by serving more markets nonstop and offering more frequencies. It would be a lot cheaper than attempting the same level of network growth with mainline planes. Over time, as demand builds, Alaska Air could migrate some of the routes to mainline service.
Alaska Air received 33 options for E175s along with its 30 firm orders. If it decides to expand regional jet service to Virgin America's markets over the next few years, it will likely exercise a lot of those options, keeping Embraer's production line busy.
Investors are too pessimistic about EmbraerEmbraer stock currently sits near a multiyear low, as investors have been worried about margin pressure in the aircraft manufacturing sector.
Embraer has felt some of these headwinds, yet its operating margin in the commercial aircraft segment has remained comfortably in double-digit territory in recent years. Furthermore, the introduction of the E2-series jets beginning in 2018 should improve Embraer's aircraft pricing.
Embraer's executive jet and defense segments have caused more problems. However, new products in both segments should drive higher profitability in the next few years. Furthermore, these segments represent a smaller proportion of Embraer's revenue. Strong profit growth in the commercial aircraft segment should more than offset any weakness in the executive jet and defense businesses.
The article Embraer Bags a Long-Awaited Order originally appeared on Fool.com.
Adam Levine-Weinberg owns shares of Embraer-Empresa Brasileira and is long July 2016 $25 calls on Embraer-Empresa Brasileira and long January 2017 $40 calls on Delta Air Lines, The Motley Fool recommends Embraer-Empresa Brasileira and Virgin America. Try any of our Foolish newsletter services free for 30 days. We Fools may not all hold the same opinions, but we all believe that considering a diverse range of insights makes us better investors. The Motley Fool has a disclosure policy.
Copyright 1995 - 2016 The Motley Fool, LLC. All rights reserved. The Motley Fool has a disclosure policy.