Elon Musk Drops More Hints About an Autonomous Tesla Mobility Service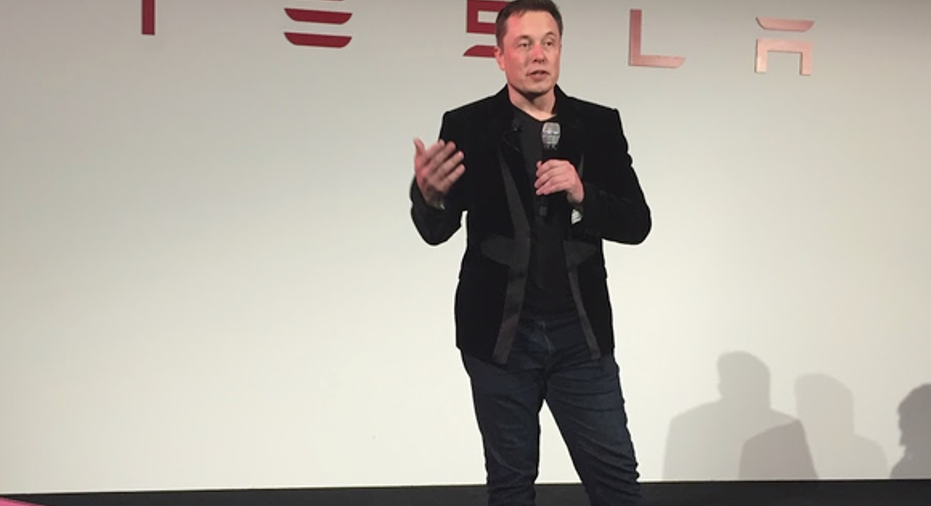 Just like another Silicon Valley neighbor company, Tesla is a ship that leaks from the top. CEO Elon Musk is known for dropping cryptic messages about what the company is working on during live interviews as well as on social media. For the most part, investors already assume that the electric automaker is working on some type of ride-sharing mobility service, and Musk isn't doing much to quell the speculation.
Quite the contrary: Musk is adding fuel to the fire.
So much for not talking too much about itElectrek reports on a keynote address that Musk gave today in Norway regarding future transportation solutions. When asked about possible ways to improve public transit in urban environments, Musk suggested that Tesla is working on a mode of autonomous transport that could drop people off directly at their destinations instead of at stations or bus stops.
Musk vaguely referred to "a new type of car or vehicle" that would be key to this model, adding, "There's a new type of car or vehicle that I think would be really great and actually take people to their final destination and not just to the bus stop."
If at first Musk won't talk, try, try againThis isn't the first time that Musk has dropped hints. Morgan Stanley analyst Adam Jonas has put Musk directly on the spot on conference calls on numerous occasions. Here's from the August 2015 call:
Just a few months later on the November 2015 call, Jonas wouldn't let the topic die, literally asking the exact same question. But this time he squeezed a little more information out of Musk:
It doesn't take too much imagination to recognize the high-level idea, where Tesla offers a mobility service of autonomous, connected, electric cars that transport people directly. But the devil lies in the details.
What would the vehicle look like? How safe would autonomous vehicles be? Is the regulatory environment receptive? What does the revenue model look like? Can Tesla handle the ongoing logistics for fleet management and operation at this scale?
The article Elon Musk Drops More Hints About an Autonomous Tesla Mobility Service originally appeared on Fool.com.
Evan Niu, CFA owns shares of Tesla Motors, andhas the following options: long January 2018 $180 calls on Tesla Motors. The Motley Fool owns shares of and recommends Tesla Motors. Try any of our Foolish newsletter services free for 30 days. We Fools may not all hold the same opinions, but we all believe that considering a diverse range of insights makes us better investors. The Motley Fool has a disclosure policy.
Copyright 1995 - 2016 The Motley Fool, LLC. All rights reserved. The Motley Fool has a disclosure policy.