Elon Musk Challenges 'Naysayers' as Tesla Accelerates Growth Plans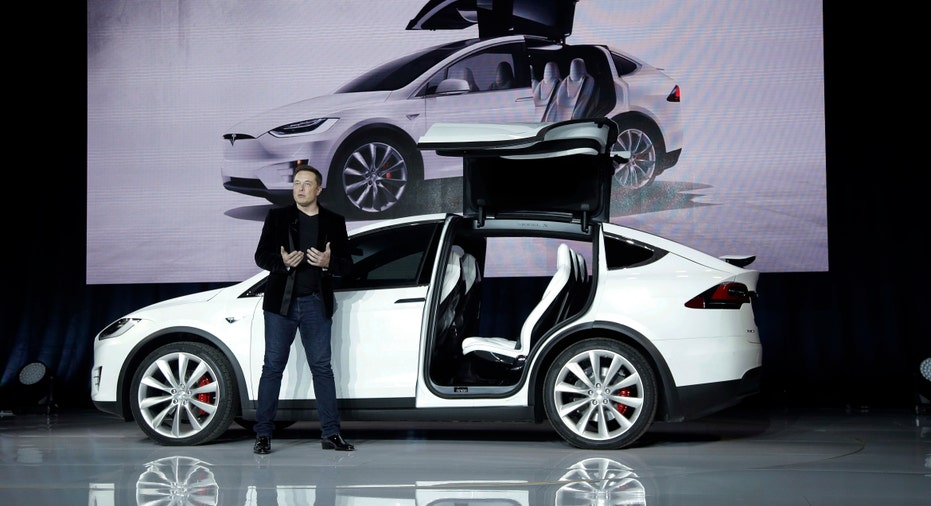 With the Model X on sale and the more affordable Model 3 on the horizon, Tesla (NASDAQ:TSLA) has said it wants to make 500,000 cars annually by 2020. The plan was certainly ambitious—maybe even too ambitious. Yet Tesla raised the bar on Wednesday, advancing its production goal by two years.
Tesla now expects to build half a million Model S, Model X and Model 3 vehicles in 2018. And during a conference call with analysts, CEO Elon Musk said "it's fair to say" Tesla's 2020 target would now be closer to one million vehicles.
It's a far cry from the 50,000 vehicles Tesla made in 2015. Nonetheless, Musk is confident in the plan. On the earnings call, Musk cited the electric car maker's manufacturing team and expectations for a smoother assembly process when the Model 3 arrives in late 2017. He also said the Model 3 was designed with efficient manufacturing in mind.
"As for convincing all the naysayers, I think that will basically be never. There's always going to be naysayers," Musk said. "What I find ironic about a lot of the naysayers is the very same people will transition from saying it was impossible to saying it was obvious. I'm like, wait a second. Was it obvious or impossible? It can't be both."
S&P Global Market Intelligence analyst Efraim Levy believes the accelerated production schedule "should be positive for the pace of profit growth, if it can be achieved."
"While pre-orders suggest demand could be there, with recent executive departures and more competitive offerings, this may be tough to achieve," Levy said in a note to clients.
The timetable largely hinges on success for the $35,000 Model 3, which Tesla revealed in prototype form at the end of March. Tesla accepted 325,000 orders for the Model 3 in the first week after its debut, well beyond the company's projections. According to Musk, 300,000 to 400,000 Model 3s could roll off assembly lines in 2018.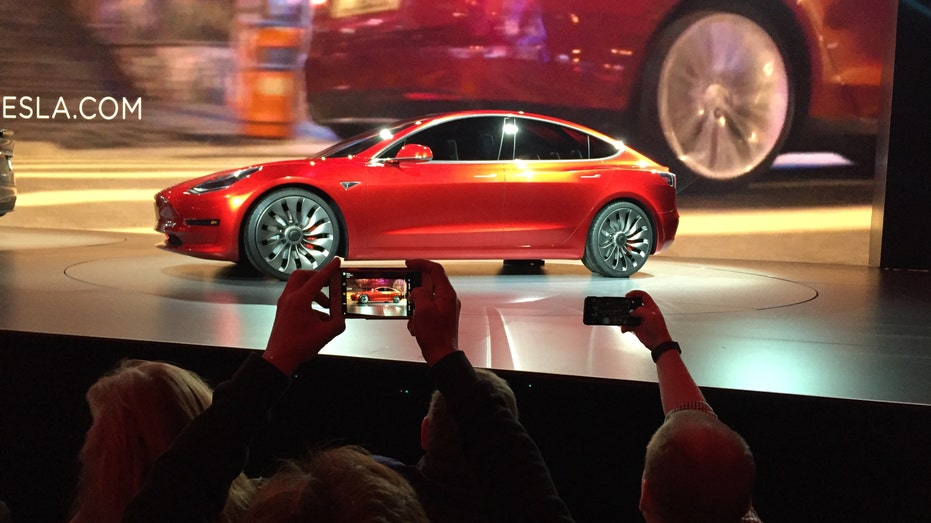 Given the production ramp-up for 2018, Tesla will likely need to find outside funding, S&P's Levy noted. Tesla has already lifted its guidance for 2016 spending, saying the company expects a 50% increase over previous guidance for $1.5 billion in capital expenditures. The new spending plan makes it less likely that Tesla will achieve positive cash flow this year.
Musk acknowledged that moving up Tesla's production target will require more cash.
"Obviously, if you double your planned volume, you can't expect the capital to stay the same. I think our capital efficiency will actually improve on a per car basis, but obviously it can't stay the same," he said.
JB Straubel, Tesla's chief technology officer, added that Tesla will accelerate the development of its Gigafactory to match the Model 3's schedule. The Gigafactory, a large plant in Nevada, remains on track to begin cell production at the end of 2016, according to Tesla.
In the first quarter, Tesla booked losses that grew 84% year-over-year to $282 million. Revenue jumped 22% to $1.1 billion, as Model X orders carried price tags that were 30% higher than the Model S sedan. Vehicle deliveries surged 48% to 14,810, although delays to the Model X kept shipments below estimates.
Tesla cut its capital expenditures by 47% from the fourth quarter to $217 million. Adjusted operating expenses declined 3%.