Ellie Mae Keeps Growing and Boosts Its Future Expectations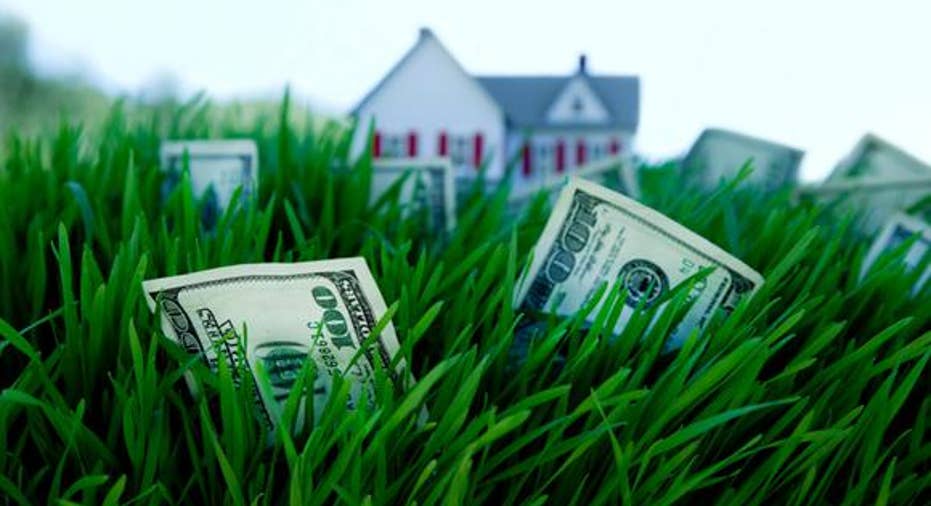 Image: Ellie Mae.
Mortgage-software platform specialist Ellie Mae has been a big winner from the rebound in the housing market since the financial crisis more than seven years ago, and the financial institutions that serve as its customers have tapped into demand for home loans for new purchases. Coming into Thursday's first-quarter financial report, however, Ellie Mae shareholders were nervous about a potential decline in earnings for the quarter.
As things turned out, their concerns weren't justified, and the company not only raised its adjusted net income, but also had positive things to say about its future. Let's look more closely at how Ellie Mae did, and what investors should think going forward.
Ellie Mae does wellEllie Mae's first-quarter results looked solid. Revenue soared 36%, to a record $73.6 million, dramatically outperforming the 27% growth that most investors were looking to see. A drop in GAAP net income was a bit disconcerting, but after adjusting for stock-based compensation and other extraordinary items, adjusted net income rose 7%, to $10.7 million. That produced earnings of $0.34 per share, $0.03 above the consensus forecast among investors.
A closer look at Ellie Mae shows equally good operational metrics -- the company continues to grow its user base. For the quarter, the company booked 15,000 seats for the Encompass software-as-a-service. That brought total adoption to more than 144,500, a 22% rise from 2015's first quarter. Revenue per user rose 10%, to an average of $522, showing how customers are actually putting the platform to use when they sign up for it.
CEO Jonathan Corr celebrated the news. "We had a great start to the year," Corr said, "with continued momentum across our business." The CEO also pointed to the company's user conference, at which Ellie Mae welcomed more than 2,200 industry professionals to the introduction of new solutions to add to its already impressive product lineup.
Can Ellie Mae keep on climbing higher?Corr also thinks that the stage is set for even better performance for the rest of the year and beyond. The new-product solutions centered on the topics of compliance, mobile, and customer-relationship management. The CEO gave the launch as an example of "continuing our focus on innovation to help customers grow their businesses."
Ellie Mae took the opportunity to provide guidance for the second quarter, and to boost its projections for the full 2016 year. For the quarter, Ellie Mae anticipates revenue of between $84 million and $86 million. Adjusted net income of $16.6 million to $17.6 million should work out to between $0.53 and $0.56 per share of adjusted earnings. Both of those figures are well above the consensus estimates among investors for the quarter, once again demonstrating Ellie Mae's exceptional growth prospects.
For the full year, Ellie Mae raised its sales and net income estimates. The mortgage-software company now expects revenue of between $325 million and $329 million, which is about $8 million higher than its previous guidance. Adjusted earnings of $1.84 to $1.92 per share are about $0.05 more than Ellie Mae previously gave to investors, and the company boosted its adjusted EBITDA estimates higher, as well.
What's arguably most curious about the quarterly report is that investors seemed to react negatively to the news, despite its being almost entirely positive. In the first hour of after-market trading following the announcement, Ellie Mae shares gave up 2% of their value.
Given how well the stock has done lately, some kind of pullback might have been in order, or some investors might have been nervous about poor earnings from the homebuilding sector and the potential for a topping out of the residential real-estate market. Nevertheless, long-term investors might see any lasting pullback in Ellie Mae stock as an opportunity to look more closely at the shares for their own portfolios.
The article Ellie Mae Keeps Growing and Boosts Its Future Expectations originally appeared on Fool.com.
Dan Caplinger has no position in any stocks mentioned. The Motley Fool owns shares of and recommends Ellie Mae. Try any of our Foolish newsletter services free for 30 days. We Fools may not all hold the same opinions, but we all believe that considering a diverse range of insights makes us better investors. The Motley Fool has a disclosure policy.
Copyright 1995 - 2016 The Motley Fool, LLC. All rights reserved. The Motley Fool has a disclosure policy.